Deanna Kenyon
Science graduate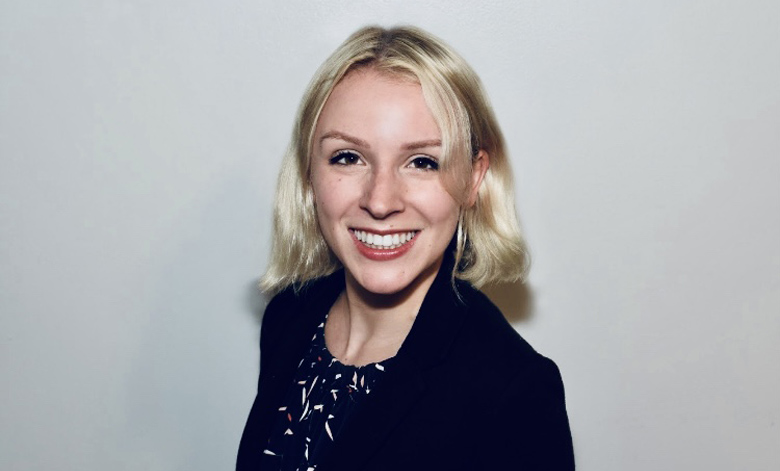 My journey so far...
Why did you choose JM?

JM's core pillars align strongly with my core pillars/motivators - such as working with cross-functional teams, problem solving through science and engineering, DE&I valuation, and strong sustainability ethos.


Why did you choose the graduate programme in particular?

I was drawn to the programme by the nature of its design - I really liked the idea of exploring roles across JM, gaining an awareness and appreciation for the breadth of roles available, and reflecting on which would be a best fit for my career. I was also drawn to it by the prospect of an International Assignment.


What accomplishment are you most proud of in your time at JM?

I am very proud of my involvement within diversity and inclusion spaces at JM; particularly in the Employee Resource Group, Pride in JM (PiJM). This is a voluntary role outside of the scope of my rotations, where I work with other LGBT+ employees and allies on creating networking events, workshops, webinars, mentoring programmes, hosting guest speakers, etc. that foster a sense of community.

As a cis-bisexual woman, PiJM has created a safe and inclusive environment where I feel confident in bringing my 'whole self to work', and actively creates safe-spaces globally for LGBT+ employees and allies across JM. I now work closely with the PiJM co-chairs, as the Engagement Lead, and one of six people elected to be PiJM leaders.


Favourite memory in the programme?

This is really challenging to answer as there are many! In my first rotation in Clean Air, the local graduates from both the 2018 and 2019 cohorts formed a trivia team called the Clean Air Force. While we may not have always won trivia every Wednesday, it was something I looked forward to each week. Across rotations I've become good friends with my graduate programme colleagues and have found we share a lot of interests, such as hiking and travelling!


What has been your favourite development event so far?

I've really enjoyed the cross-cohort events with the UK and China! It's great to meet my peers across the world, learn about their unique rotational experiences and more.


How has the programme set you up for success in your career?

One element of the programme that I've really enjoyed is the ability to work across sectors. This has enabled me to expand my network. Most employees I've met across rotations, enter and stay within one sector of JM. Whilst this has benefits, having an appreciation for the portfolio of JM offerings as a business and tapping into my network across sectors/roles has become incredibly valuable, especially when sourcing my international assignment for my off-boarding role.

Additionally, when working in three distinct roles, with three different managers, I've honed my communication skills, from influencing and persuasion, to adapting my communication style, working with diverse cross-functional teams, etc. I also have a strong awareness of the type of work environment and team I prefer, and the management style that I align best with.


If you could go back, what advice would you have given yourself at the start of the programme?

When preparing for the big move from Massachusetts to Pennsylvania for my first rotation, I was particularly nervous about meeting friends and assimilating into my new role, work environment, etc. If I could go back, I would remind myself how easy it is to introduce yourself at work, join an Employee Resource Group, or tap into your JM network via the programme, your mentor and more. My parents always like to remind me that 'there's a fine line between excitement and fear', which is very true. In addition, across rotations I've noticed I've expanded my comfort zone, both professionally and personally, by putting myself out there, asking for help and feedback, and not being afraid of change, but rather embracing it.
Key facts
Cohort: 2019 US / Science stream

Rotation 1: Quality Control Chemist
Location: Wayne PA
Rotation 2: Analytical Chemist
Location: Savannah GA


Rotation 3: EHS Coordinator
Location: Devens MA


Offboarding Role: Analytical Electrochemist
Location: Sonning Common, UK