William Petracci
Commercial graduate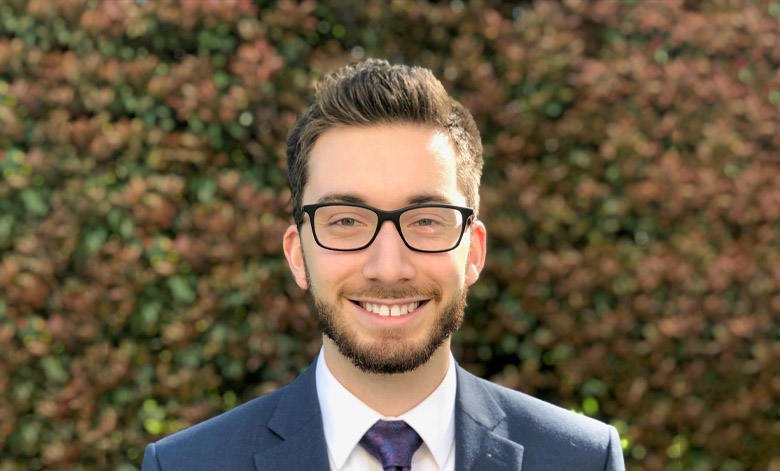 My journey so far...
Why did you choose JM?

JM plays in several fascinating markets: from automotive to chemicals to pharmaceuticals, among others. Having this variety of opportunity within one company was extremely exciting to me as I entered the work force. Further, JM's commitment to sustainability and its vision for a cleaner and healthier world allowed me to join a company that I am truly proud to work for.
Why did you choose the graduate programme in particular?

I chose the graduate programme due to the unique opportunity it provided me to experience a variety of roles and industries at the start of my career. I was excited by the ability to navigate my own path within the company, and the programme truly allowed me to find my place within JM. I also joined due to the focus on early career development, including training, mentorship, and networking opportunities.



What accomplishment are you most proud of in your time at JM?

I am most proud of my time as a project manager in the Health sector. Through this role, I stepped out of my comfort zone, and as a result I picked up several skills that were not taught in engineering school: communication, organisation, and the ability to speak with clients. These soft skills will serve me well throughout my career and I am very proud of the success I had in this role.


Favourite memory in the programme?

The Christmas Party in 2019. It was a fun event with both the 2018 and 2019 cohorts, in addition to JM leadership. Having the other graduates to navigate the programme with is one of the many great resources available to us, so getting together for events is always a great experience.


What has been your favourite development event so far?

My favourite development event was the customer centricity training. After going through a series of learning modules and presentations from commercial experts around JM, the commercial graduates from all three regions (US, UK and China) worked together to train our science and operations stream colleagues on the importance of customer centricity in their roles. This development event was unique in that it gave the commercial graduates the opportunity to learn through teaching and to work with our colleagues globally.


How has the programme set you up for success in your career?

This programme has forced me to adapt quickly to change, prepared me to learn and understand at a rapid pace and challenged me to make lasting impacts within a short time. I have grown a tremendous amount as a leader, communicator and problem solver as a result of my experiences. Further, the programme allows graduates to make valuable connections throughout the organisation.


If you could go back, what advice would you have given yourself at the start of the programme?

I would tell myself to be more confident in my ideas and abilities and less afraid of failure. While it is a challenging learning curve at the start of rotations, the people at JM are welcoming, open to new ideas and always eager to help graduates. There is tremendous support for the programme around the company, and knowing this now, I would have been more self-assured from the start.
Key facts
Cohort: 2019 US

Rotation 1: Business and Market Analyst
Location: Audubon, PA
Rotation 2: New Product Introduction Analyst
Location: Devens, MA


Rotation 3: Clinical Services Project Manager
Location: West Deptford, NJ


Offboarding Role: Operations Excellence Project Manager
Location: West Deptford, NJ