Dayle von Morgen
Operations graduate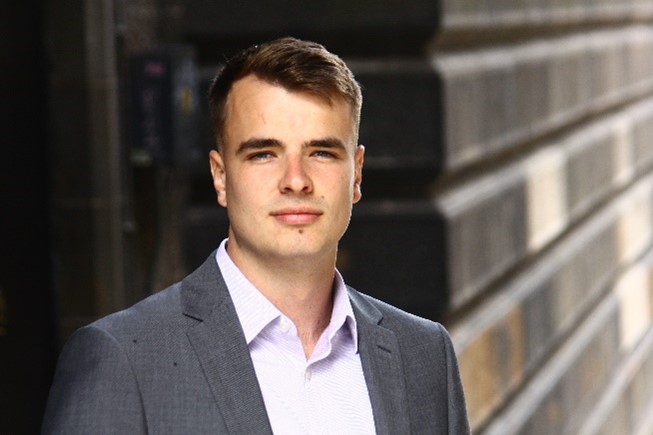 My journey so far...
Why did you choose JM?
I believe working on sustainable technologies will allow me to have a real impact on the essential global transition to net zero. JM will be close to the centre of that transition and its technology impacting the daily lives of millions in a positive way.
Why did you choose the graduate programme in particular?
The JM graduate programme provides the opportunity to quickly gain experience in various, often otherwise hard-to-reach areas of the business. I personally joined the operations stream; however, after taking careers guidance have discovered a passion for working in the commercial environment. The flexibility of doing three eight month-long placements allows you the privilege of taking a risk on something unfamiliar and the capability to open doors previously thought unimaginable.

What accomplishment are you most proud of in your time at JM?
During my first rotation I was fortunate to have the opportunity to make a real impact on JM's internal sustainability transformation in the catalyst technologies business. I worked with operations sites across the world to identify what essential steps were needed to transition to net-zero. In addition to site support, I developed emission forecasts and sustainability reporting tools for the sector. Currently working in product management, I am proud to be contributing to the clean air sector winning business to supply diesel vehicles with leading-edge technology that will improve air quality for years to come.

Favourite memory in the programme?
I really enjoyed meeting up with all the other graduates again for the leadership training week. Due to Covid, it had been some time since we were last all together. We spent three days developing our leadership skills and sharing honest feedback, and each evening catching up over dinner and drinks in the hotel. Despite not being able to meet up a lot over the first year, the graduate programme has enabled us to develop great friendships.

How has the programme set you up for success in your career?
Using the opportunity to try something unfamiliar and JM's belief in its graduates, I took a rotation in product line management; a role often reserved for those with several years of experience. I have since found a passion for the commercial side of the business and received mentoring that has facilitated me to quickly learn new skills and the confidence to make a real impact.

The chance to complete three rotations has allowed me to build a vast (and growing) network across the business. The culture at JM is really positive and it's rare to find somebody unwilling to offer support and share their knowledge. I am looking forward to continuing my development during my third rotation and discovering what opportunities lay ahead in the offboarding phase.

If you could go back, what advice would you have given yourself at the start of the programme?
Throw yourself in, and I mean, really throw yourself in. There is so much opportunity on the JM graduate programme. On the surface there are training opportunities, mentors, and a huge variety of rotations available. However, dig deeper and you can build your own role to do almost anything, learn from almost anyone, and quickly expand your skillset in a wide variety of extra training. Use the programme to gain experience in things you would never ordinarily do and don't feel limited by what you don't know.
Key facts
Cohort: 2021, UK

Rotation 1: Global Sustainability Coordinator
Location: Stockton
Rotation 2: Product Line Manager
Location: Royston