Did you know?
Since 2014, JM technology has benefitted nearly 1 in 5 of FDA approved small molecule drugs
Accelerating your development
Under our PHARMORPHIX® brand, we have a proven track record of delivering excellence for customers in early drug development. By applying our world-leading understanding of solid state science, we can improve the properties and success rates of drug candidates for the pharmaceutical industry.
We are a trusted and experienced partner, having completed over 2,000 customer projects on a wide range of structurally diverse and complex APIs. Our scientists have a unique understanding of how best to support customers to progress their compounds through the drug development process.
Our state-of-the-art facility based in Cambridge, U.K., offers one of the most comprehensive arrays of integrated solid state, pre-formulation, particle engineering and chemical development capabilities available to the pharmaceutical and biotechnology industries. We have the flexibility and breadth of expertise to adapt to your project's evolving needs.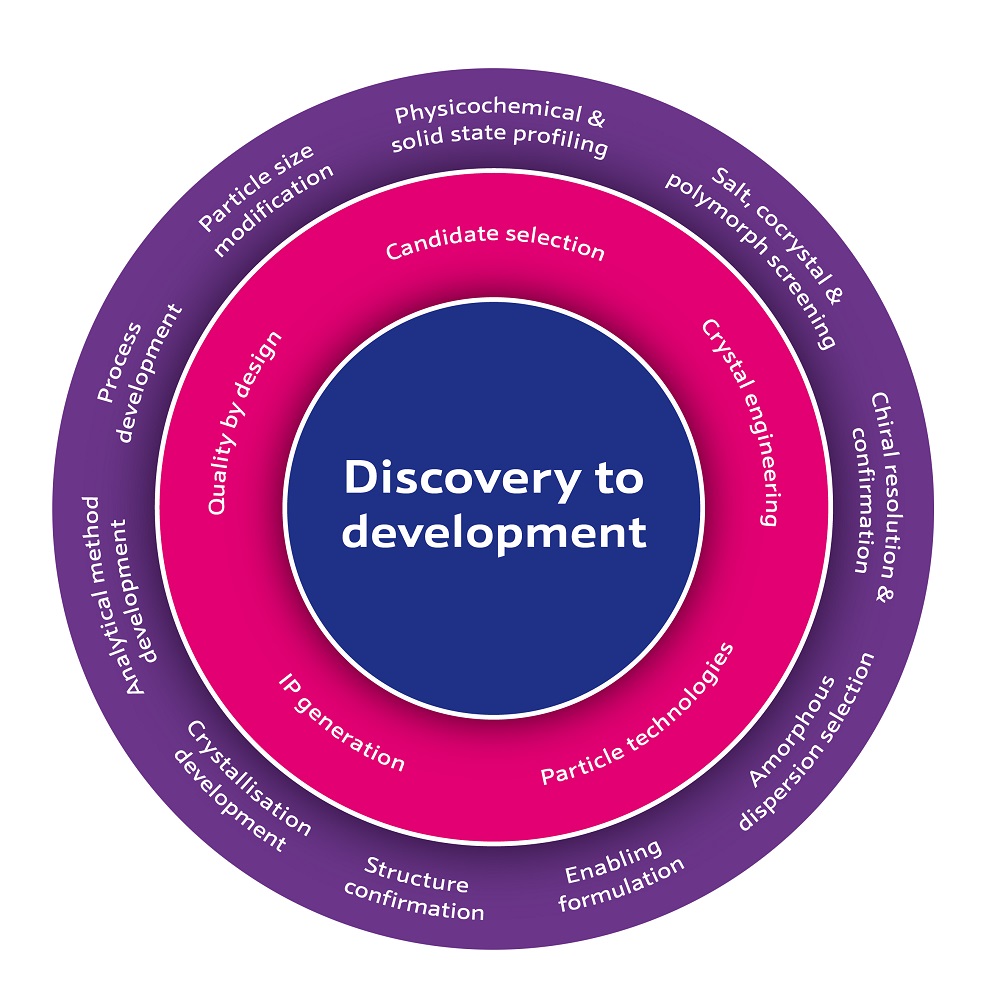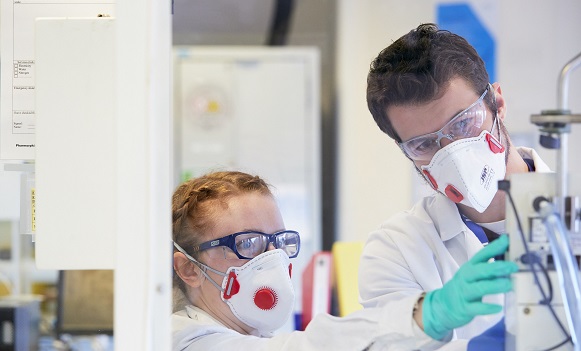 Long-term partnership
Our success in solid state services is built on strong partnership and collaboration.
We work closely with our customers to fully understand their solid state science and particle engineering needs; providing the right recommendation at an early stage: our unbiased approach to technology selection means we have the knowledge and expertise to be able to select the right technology using as small amounts of material as possible.
Leading technology
Our comprehensive and industry-leading range of technologies, together with our extensive experience in handling high potency APIs and IP creation through particle science, give you the best results with confidence.
We commit to building strong relationships through experienced advisers that understand the industry; utilising our unparalleled ability to work on small quantities from an early stage throughout your process.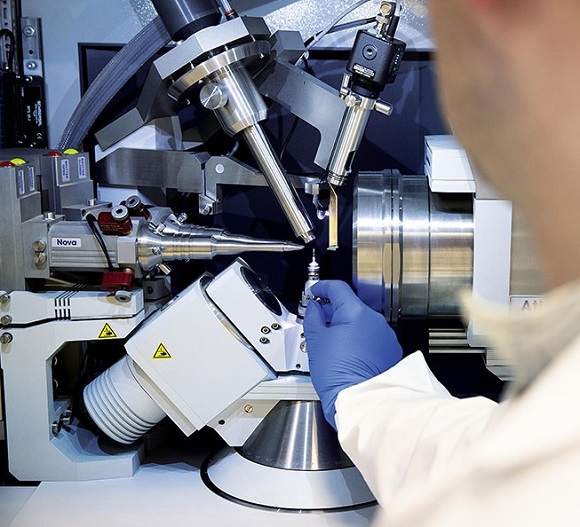 Get in touch
Send us a message to request a quote or ask our advice. We'd be happy to hear from you.
Read more
Services
Read about our custom pharma solutions
Download
Read our PHARMORPHIX® flyer