Daniel Atkinson
Commercial graduate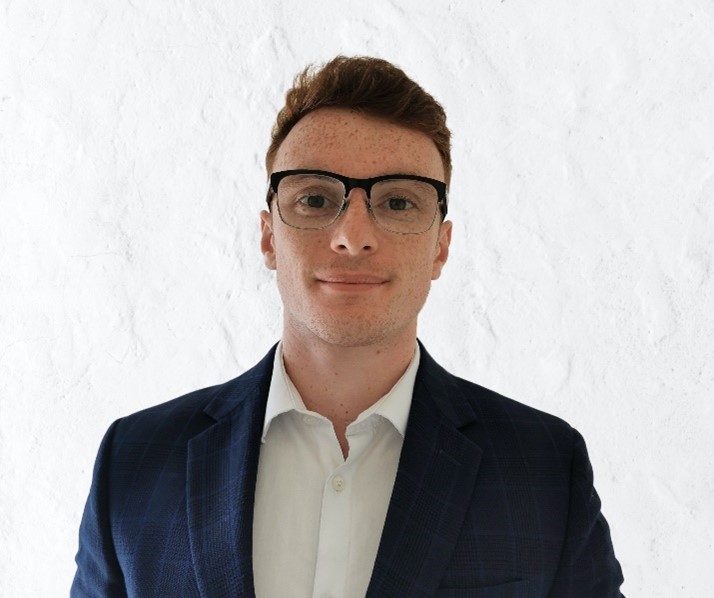 My journey so far...
Why did you choose JM?
JM's range of exciting technologies, all focused around using chemistry to solve complex problems, and bring the world towards net-zero! This fits well with my background as a chemist, and my goal to have a positive impact with my career.

Why did you choose the graduate programme in particular?
While my degree is in chemistry, I have enjoyed working in commercial roles in the past, so I wanted something which would allow me to still be involved in the scientific world, while expanding my commercial knowledge. The option to complete a range of commercially focused rotations across various businesses to gain a wide insight on how the group works before specialising in a specific field was hugely appealing.

What accomplishment are you most proud of in your time at JM?
I have been particularly proud of the work I completed in my first rotation within clean air. Joining the company as a grad in the biggest business within JM I wasn't sure how much impact I'd be able to make or if my work would really be noticed, but that couldn't have been more wrong. Over the eight months I was able to get involved in a huge range of activities. From working with teams in the US, Europe, and China to set the global strategy for my product line, to working with a fellow grad to support their research project that has opened up great possibilities to further reduce emissions for our customers (and gained a feature on our internal news site). I've also had the opportunity to work on contract bids with major customers that will make a material difference to JM for years to come.

Favourite memory in the programme?
My favourite memory so far is from the graduates induction, where within 24 hours of meeting the other grads, everyone seemed as though they had known each other for a long time and people were on the stage singing karaoke. Meeting the other grads has led to so many more memories as a result of, including going on holiday with grads I'd only met once and living with them for both of my rotations so far.

What has been your favourite development event so far?
The leadership development event. Not only was it great to see the other grads again and hear about how their first rotations had gone, but at the event we were able to create a fantastic safe space for people. This allowed discussions around difficulties we'd had in roles, role plays around difficult conversations, and spaces to give honest feedback to each other on leadership qualities and areas for improvement that we'd identified over our time working together.

How has the programme set you up for success in your career?
It has set me up for success by allowing me to experience a range of roles that I previously wouldn't have considered, gain a diverse set of skills from these, and discover what I would like to do more of in the long term. It has also given me the confidence that I can take on unfamiliar roles, in areas that I don't know a great deal about, and still use my previous experiences to contribute positively. Finally, it has allowed me to build a diverse network across multiple JM businesses who I can lean on for advice and support.

If you could go back, what advice would you have given yourself at the start of the programme?
I would try to avoid giving myself any new advice at the start of the programme. The way I came into the programme and the advice from previous cohorts was enough for me to be comfortable and confident while starting but still discover things for myself and create my own way of doing things, I wouldn't want to change how I've approached the programme so far. My advice to future grads would be to try new roles that you aren't sure about, and trust that if you apply yourself to them, it'll all turn out well in the end.
Key facts
Cohort: 2021 UK / Commercial stream
Rotation 1: Product Line Manager
Location: Royston, UK
Rotation 2: Project Manager
Location: Paddington, UK / Remote