Francesca Priddy
Science graduate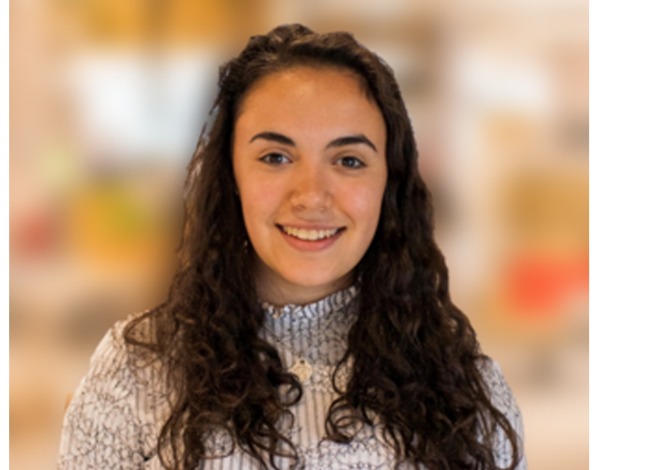 My journey so far...
Why did you choose JM?

Growing up in an industrial town, I have seen how the world's reliance on fossil fuels impacts the environment first-hand. JM stood out to me as a company that is committed to delivering sustainable solutions to a real global problem through creative science and circularity whilst also promoting an inclusive and honest working culture.
Why did you choose the graduate programme in particular?

After finishing my studies I knew that I wanted to pursue a career in the chemical industry but didn't know exactly what I wanted that job to look like! The JM graduate programme would allow me to continue to build my scientific knowledge by exploring various areas of research, whilst also giving me the flexibility to access roles that were unfamiliar and out of my comfort zone. I now have some industrial lab experience under my belt as well as many commercial and transferable skills.
What accomplishment are you most proud of in your time at JM?

During the programme the graduates take part in a sustainability project – a chance to create and pitch a new sustainability initiative for JM to the CEO and Group Leadership Team (GLT). Without any prior experience, I put myself forward to be the project manager and I am so glad that I did! For six months I co-led a team of 15 graduates, encouraging everyone to work together towards one end goal. The project was well received by the panel, and as this was my first glimpse of team leadership, it was motivating to receive such positive feedback from my peers about my leadership style!
Favourite memory in the programme?

My favourite memory has to be our graduate programme graduation in London. As a group that started during the pandemic, it was so lovely to get together to not only celebrate our achievements across the two-year programme but also to celebrate the strong friendships that we had formed.
What has been your favourite development event so far?

In summer 2022, the UK and US graduates spent a week together at a residential development event. This was a great opportunity to make connections with other graduates on the programme but also allowed us to network with senior leaders across the company. In addition, the event helped to grow our confidence when handling difficult conversations at work and when giving/receiving feedback. I particularly liked how a safe space was created for each graduate to speak their mind!
How has the programme set you up for success in your career?

The programme has exposed me to a breadth of opportunities across the company, helping me to figure out where I might want to land my career and helping to demonstrate to myself just what I am capable of achieving! Changing job roles, teams, and location can seem daunting but it is such a unique experience that I believe fast tracks some of the lessons everyone learns in their career! I have acquired a range of transferrable skills throughout the two-year programme that I know will be instrumental in forming the rest of my career.
If you could go back, what advice would you have given yourself at the start of the programme?

I would tell myself two things. The first is that even though I may not be the most qualified or experienced person in the room, my opinion is still worth sharing and will be valued, so don't be afraid to share an idea or insight. The second is that you are the only person who is in charge of your career and it's up to you to decide which doors are closed and which doors you want to open!
Key facts
Cohort: 2020 UK / Science stream

Rotation 1: Process Chemistry & Catalysis Scientist
Location: Chilton, UK
Rotation 2: Pharmaceutical Solid Form Scientist
Location: Cambridge, UK

Rotation 3: Technical Services Market Analyst
Location: Chilton, UK

Offboarding Role: Corporate Technology Graduate Partner
Location: Sonning Common, UK