PGM refining
As the largest secondary platinum group metals (PGM) refiner in the world, we've developed highly advanced processes for extracting and separating PGMs from products – so advanced that we can refine PGMs to a purity of 99.95%.
We work with our customers to optimise precious metals recovery from complex materials and our technical support teams provide the best possible refining options. With refining sites and trade operations in Europe, North America and Asia, we offer complete refining solutions with a full refine-supply cycle and seven precious metals refining capabilities.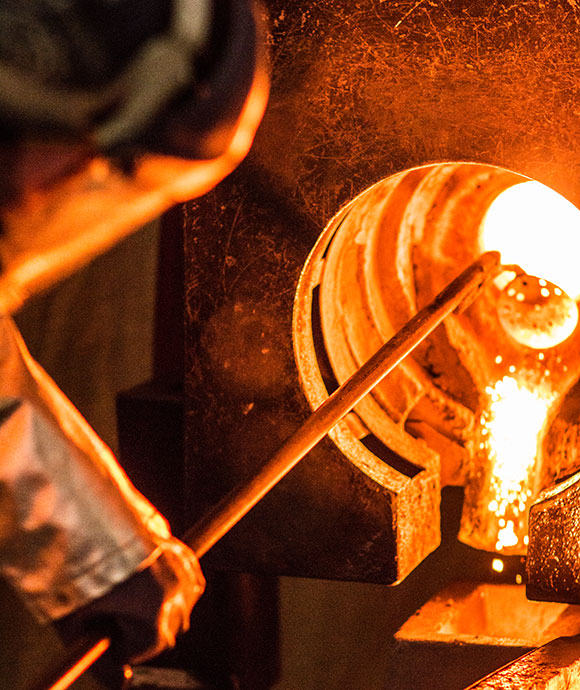 As well as being the world's largest recycler of PGMs, we're one of the only companies able to undertake full seven-metal separation, helping you to recover:
Practising deep understanding of material and analytical science, pyro metallurgy and multi-stage chemical separation, we have powerful capabilities to refine a broad spectrum of complex materials. From spent catalysts and chemical residues to electronics and jewellery scrap, our capabilities span across a variety of industries; explore our matrix for an extensive list of materials we refine.
With exceptional refining capabilities, we can recover the precious metals from the entire life cycle of the fuel cells - from production to destruction. Using our complex processes, we extract the PGMs from Membrane Electrode Assemblies (MEAs) and fuel cell stacks, then refine them to a very high purity.
With complex sampling processes and analytical methods, we can maximise the recovery from your spent fuel cells. We process the entire stack to generate a homogeneous sample for full analysis. Then using accurate assaying techniques, we're able to yield a true representation of the entire material and determine the exact amount of pgm content you have.
Once refined we'll give you a pool of metal, which can be used for you to start fresh production from.
Our optimised process allows us to recover PGMs quickly, efficiently, and securely. From initial material analysis to comprehensive metal management services, we guide and advise you at each step of the process.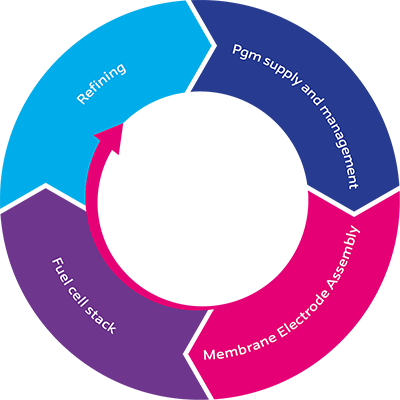 Advanced analytical capabilities
Our experienced chemists apply the most advanced sampling methods and analytical techniques to ensure that your samples are assayed with high accuracy. We study the total matrix of your material by evaluating both precious metal and non-precious metal content. This analysis allows us to determine the best processing route for your materials, so we can offer our customers the most competitive refining terms.
Key capabilities include:
Fire assay for trace – 5% level PGMs; nickel sulphide collection, lead collection, cupellation
Specific assay for autocatalyst material
Wet chemical precipitation for mid-grade PGMs
Direct dissolve for high-grade PGMs
X-ray fluorescence analysis for high-grade (>75%) platinum alloys
Inductively Coupled Plasma Optical Emission Spectrometer (ICP-OES) analysis
Low Level Mercury Fluorescence analysis
Silver Potentiometric titration
Carbon/sulphur analysis
Thermo-gravimetric analysis (TGA)

Our refining process involves four key steps:

Evaluation

Evaluation is a critical stage. During this step we determine the PGM content of the material and agree with the customer on the PGM quantity or value we will return to them. At this stage we provide the lead time for refining. Material tracking is crucial; on receipt all customer batches are uniquely barcoded to ensure full traceability during evaluation.

Smelting

Once terms are agreed, feeds are combined together into much larger batches for smelting. In this pyrometallurical process, material is melted at over 1200°C for around 12 hours in large reverberatory furnaces to separate the non-metallic components. Two types of bullion feed are produced: a silver based feed containing primarily platinum and palladium, and an iron based feed which contains all five of the PGMs.

Chemical Leaching

The two bullion feeds then move to our chemical leaching plant where they undergo multiple leachings to further concentrate the PGMs into solution. The silver based bullion is suspended in concentrated acid to slowly leach the silver, platinum and palladium into solution and separate out any gold, which is sent for further refining. The iron based bullion is also acid leached but follows a different chemical treatment route, given the different solubilities of the five PGMs that it contains.

Chemical Separation
Chemical separation is a highly complex multistage process that converts the five PGMs into their final product forms, commonly a PGM sponge. It involves dissolution and a series of solvent extractions, evaporation, precipitation and filtration steps to produce highly pure salts for each PGM. These salts then undergo heat treatment to convert them to the final pure precious metal.
Our team of PGM market experts provide comprehensive support in metal management: from development of customers' metal strategy to advice on deploying refining outturns to fund future products requirements. Our metal trading and management services give customers freedom to choose metal return options, up-to-date metal trading information and help in understanding how the PGM markets are likely to develop. For more information visit our precious metals management website.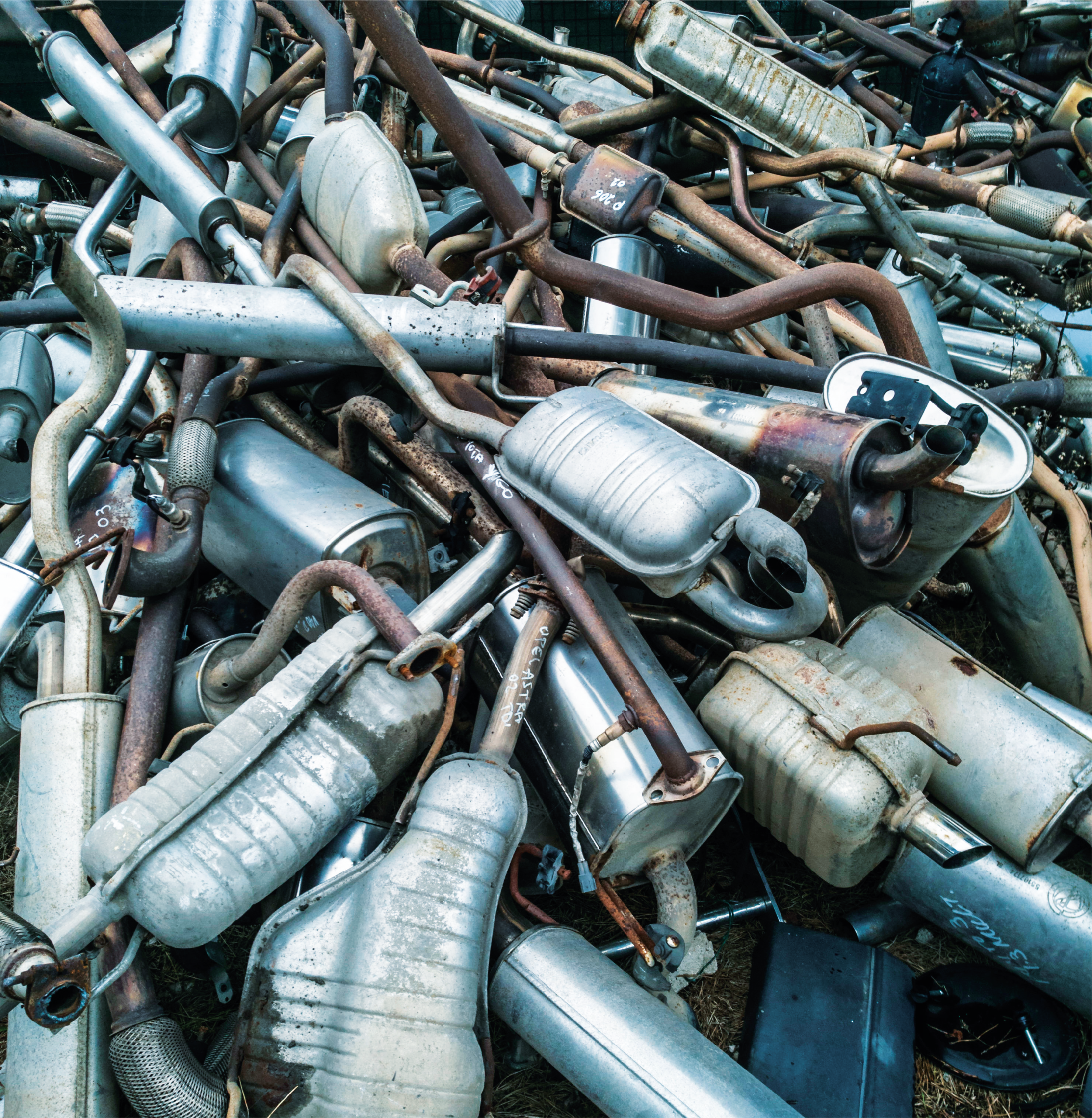 Refining
An introduction to our refining and recycling capability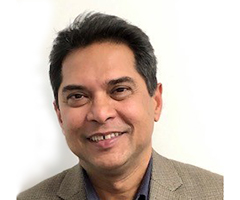 Vik Kundu
Americas
+1 856 384 7000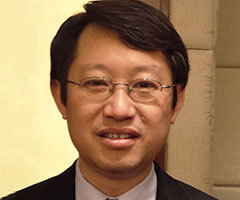 Steve Tam
Asia
+852 2738 0380