Solu Rajan
Operations graduate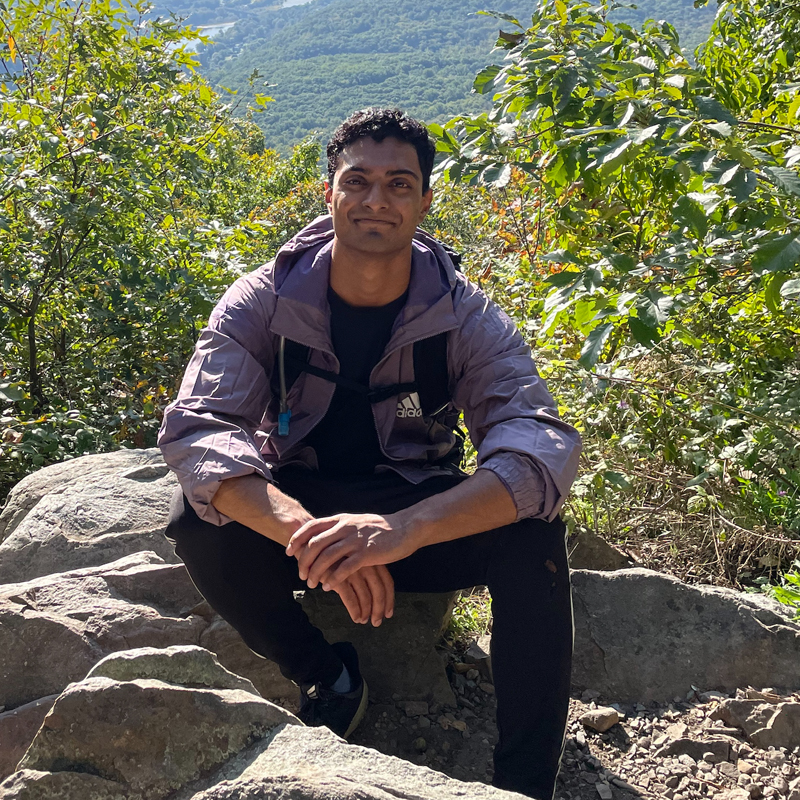 My journey so far...
Why did you choose JM?
When looking for landing spots after college, it was important to me to work towards building a more sustainable future. I also wanted to contribute using the skills and knowledge I gained while studying Chemical Engineering in school. JM stood out to me as a company which provided customers with chemical products that help control emissions, are made from recycled metal, and improve the quality-of-life people enjoy, so it was easy to convince myself into applying.

Why did you choose the Graduate Program in particular?
The grad program was a unique opportunity to explore a few different career paths within a well-established company with various business units. I had minimal corporate work experience before graduating, so I felt that I did not have a firm grasp as to what kind of career I would like to have. The program has allowed me to take on several incredibly different roles all within the same company and familiar ways of working.

What accomplishment are you most proud of during your time at JM?
During my time as a PSRM engineer, I helped design and implement a series of safety upgrades to the plant HCl storage system. I got to put into practice the safety-minded approach I had developed in school and in process hazard analyses. Furthermore, I was working directly with multiple teams on site and providing a product which created a safer working environment for our operators.

What's your favorite memory in the Graduate Program?
My favorite memory as a grad was meeting the rest of my cohort for the first time. My first rotation began during peak COVID and I was in Massachusetts with one other 2020 grad. We were dispersed across the country and were oriented and working remotely from each other for the first year of our program. We all had project management training just before the one-year mark and were together in Philadelphia to take it in person. It was exciting to meet people I had only Teams called with and get to know my peers face to face for the first time. I would say I got my first full experience of being in the graduate program at that point.

What has been your favorite development event so far?
Our development week in the UK with our 2019 and UK counterparts has been my favorite development event. I got to see where those hired in the previous cohort ended up and get a glimpse into what an off-boarding role looks like. I also networked with my peers from the UK and became connected with Johnson Matthey at a greater scale than before. Of course, the time after training eating and joking around together each night was fantastic as well.

How has the program set you up for success in your career?
The grad program has set me up for long term success and flexibility in my career because I tried to take full advantage of the opportunity provided to me. I gained technical lab experience in our pharmaceuticals business, hands-on process safety projects in our metal refinery, and high visibility project management responsibility in a market experiencing rapid growth—all within the first two years of my career. I started the program not knowing what I wanted to do but knew it would be operations focused. Now, I have a better understanding of my future professional aspirations and how my three job experiences can help me tailor my future career in the right direction. I also feel much more confident in my ability to face life challenges related to making myself home wherever I go, handling big moves, and being more open minded to opportunities in general.

If you could go back, what advice would you have given yourself at the start of the program?
It's okay to be confused and uncomfortable because it's when you'll grow the most. I am consistently most proud of the projects and work I completed which caused me the most frustration at the time. The added benefit is knowing you're capable of doing things you weren't before and being aware of how you're learning.
Key facts
Cohort: 2020 US / Science stream

Rotation 1: Process Development Engineering
Location: Devens, MA
Rotation 2: Process Safety and Risk Management Engineering
Location: West Deptford, NJ

Rotation 3: New Product Introduction Project Manager
Location: San Diego, CA

Offboarding Role: Environmental Sustainability Coordinator
Location: Devon, PA