Material issues are continually assessed as part of our risk management and business planning processes and the group integrates horizon scanning into these processes to seek new market opportunities and identify emerging issues that many have an impact on our business over the longer term.
Materiality map
The map below highlights the areas of focus for JM which we have identified as key to our business and most important to our stakeholders.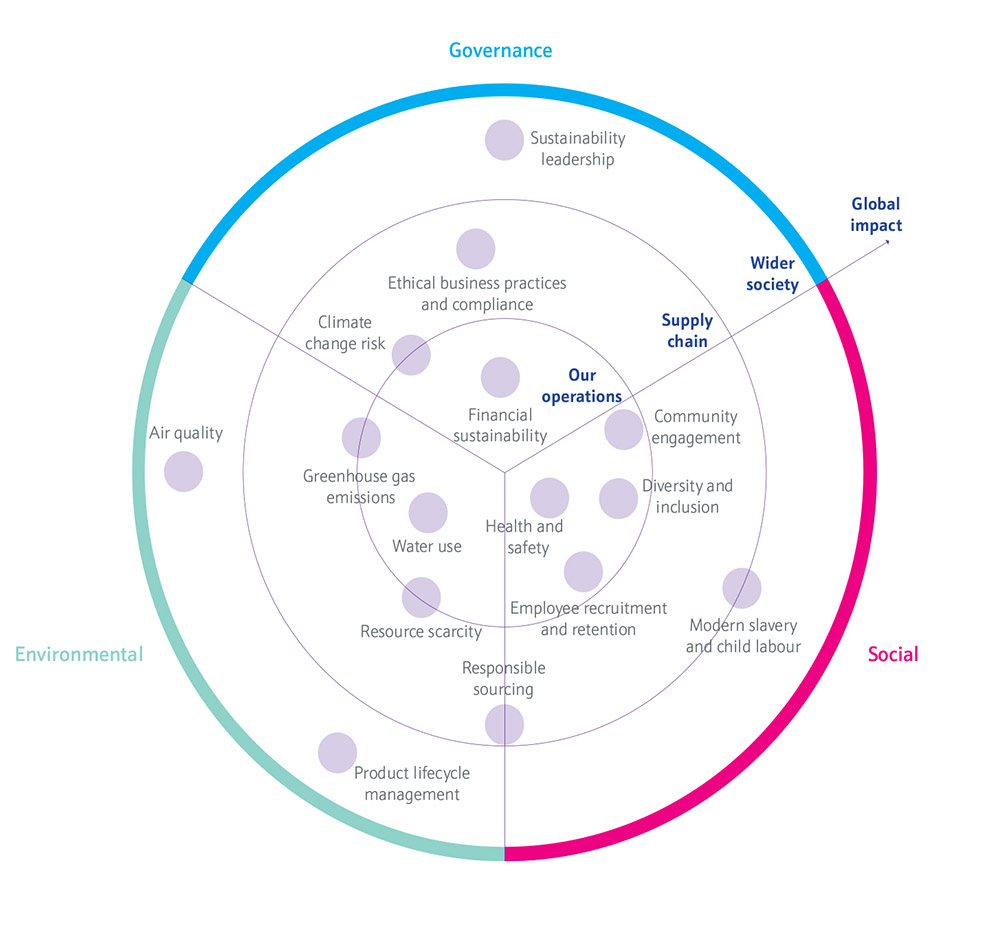 Our stakeholders are crucial to our long term success. Their views inform and help shape our strategy, framework and sustainable business goals, which you can access below.
Explore more
Building a sustainable business
Uncover our sustainable business framework and six goals to 2025
Explore