Reducing waste
We have a responsibility to make sure that we dispose of our waste in a safe manner, including working with specialist treatment companies. We also look for ways to reduce and recycle wherever possible. For example, we recover materials that contain pgms to our refineries to be reused. We also ensure that all our other waste is treated within local regulations.

Our manufacturing processes produce different types of waste, 65% of which is hazardous. If we are to help the world tread a more sustainable path, we know we must do more in this area. That's why we have set ourselves a tough new target to reduce our hazardous waste by 50% by 2030, using our 2020 data as our baseline.

This will be a big challenge, but we understand the issues and where our biggest areas of concern lie. And we are already looking for ways to introduce new processes or upgrade our facilities to meet this target.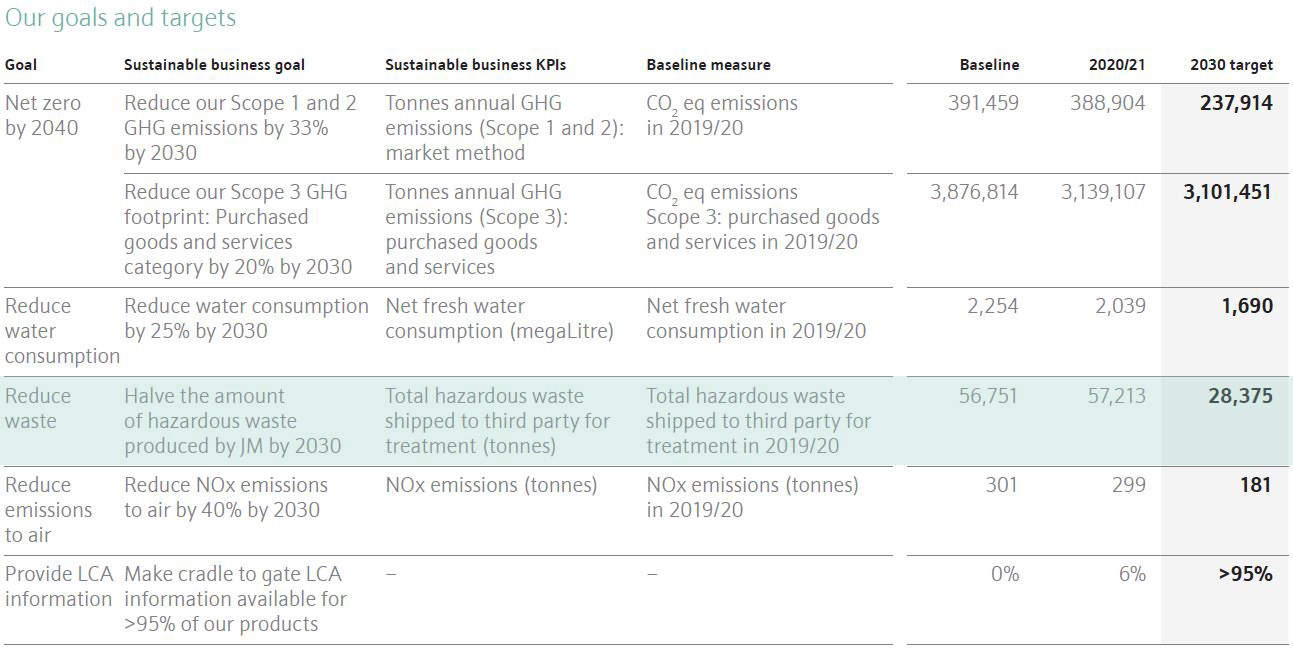 Go back
Return to the sustainability page for an overview of our framework and goals.