Recognising our people
"I was honoured to spend time with so many incredible JM people from across the world and to celebrate their amazing achievements. The setting was awe inspiring too – London's Natural History Museum where we sat underneath Hope, the iconic blue whale skeleton. What a fitting environment to celebrate talented people who are making a genuine and tangible contribution to a more sustainable future."
Patrick Thomas, Chairman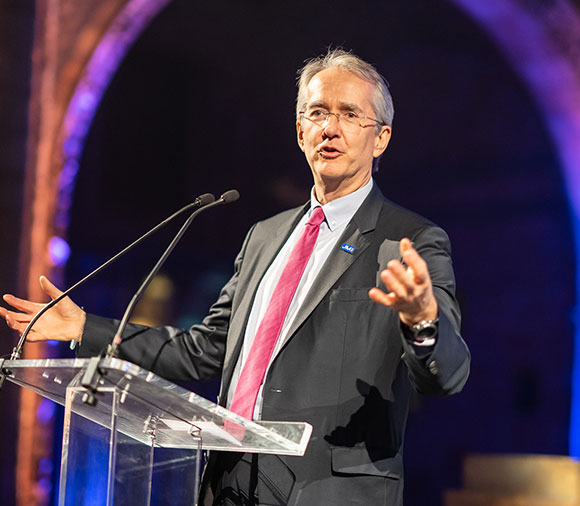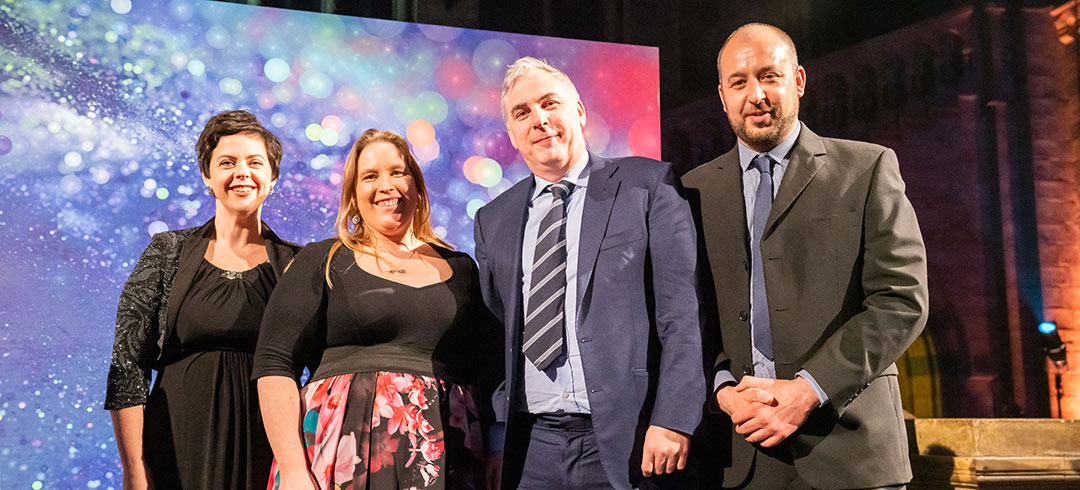 Protecting people and planet - boosting the hydrogen economy with fuel cell technology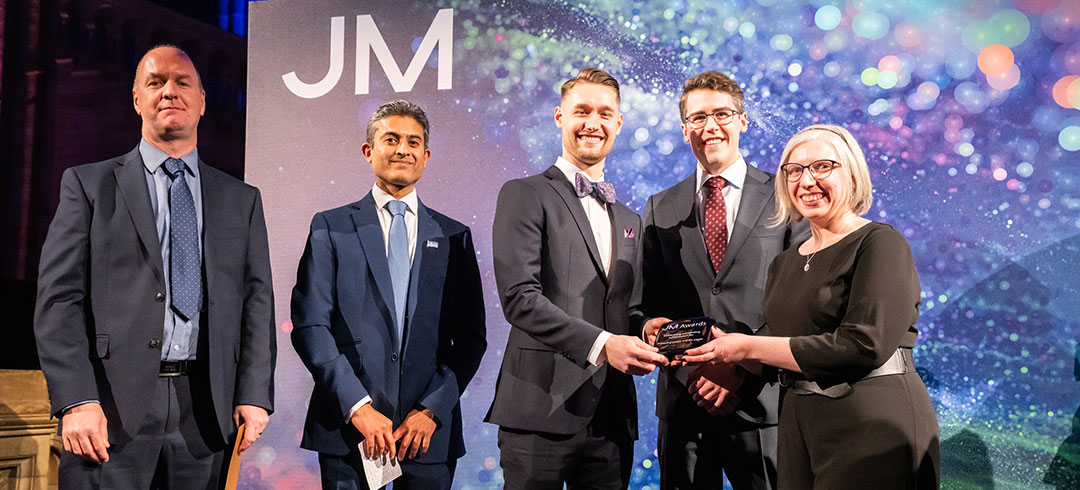 Protecting people and the planet - improving site safety and employee wellbeing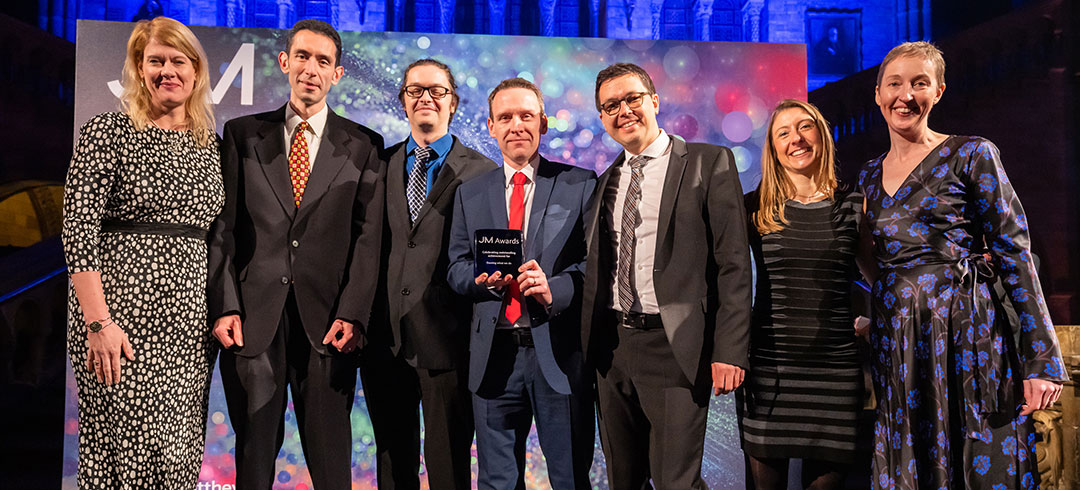 Owning what we do - dramatic turnaround in next generation LFP supply for the customer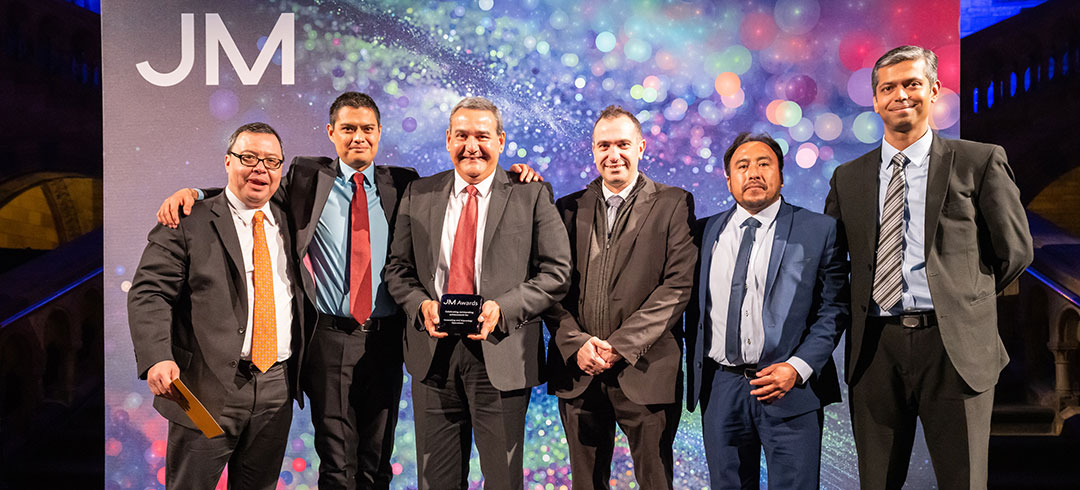 Innovating and improving: operations - line 18 performance improvement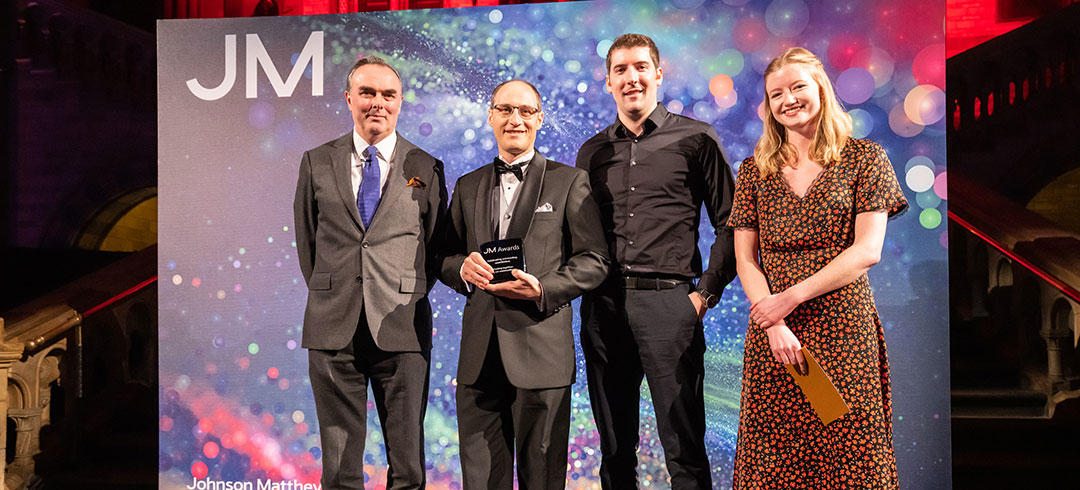 Working together: in our communities - 1,500 hours of community service in San Diego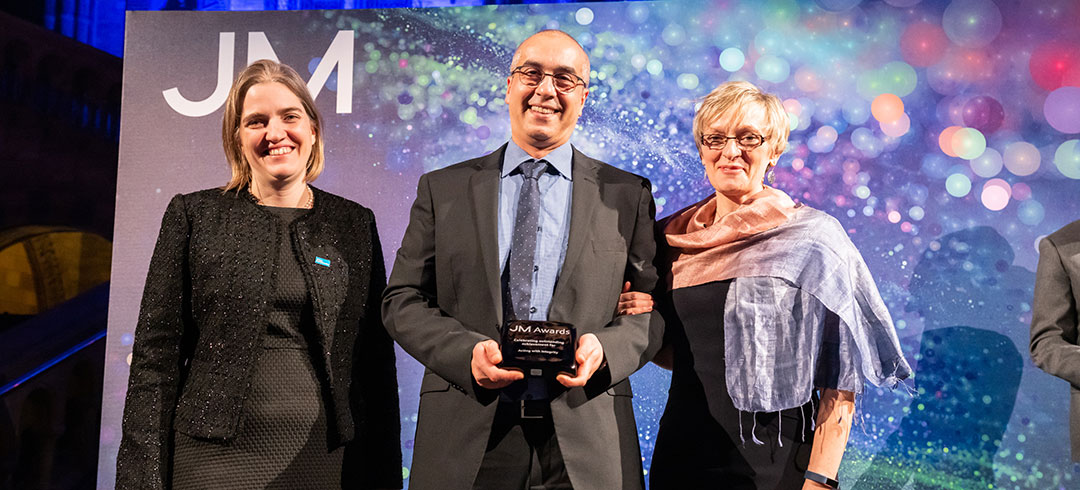 Acting with integrity - doing the right thing commercially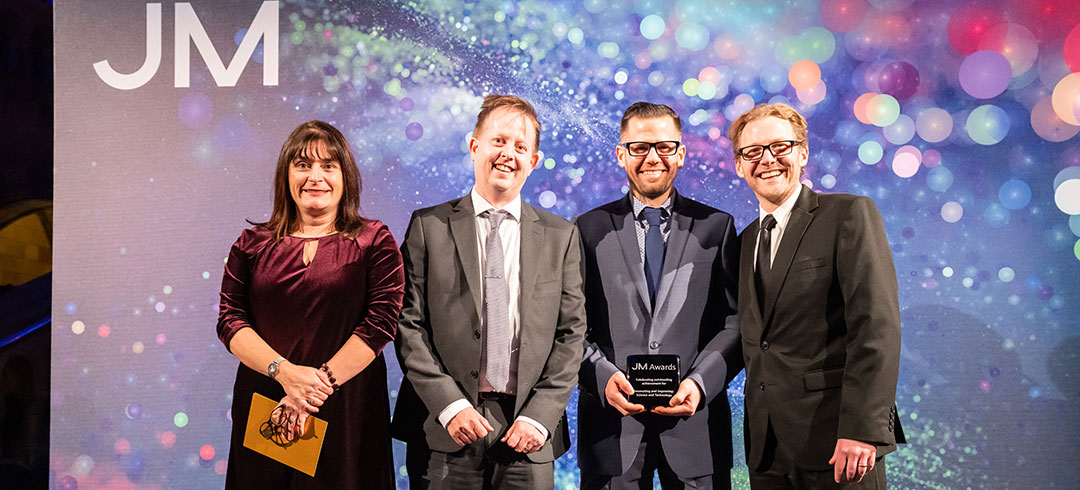 Innovating and improving: science and technology - chromotography modelling to optimise complex API purifications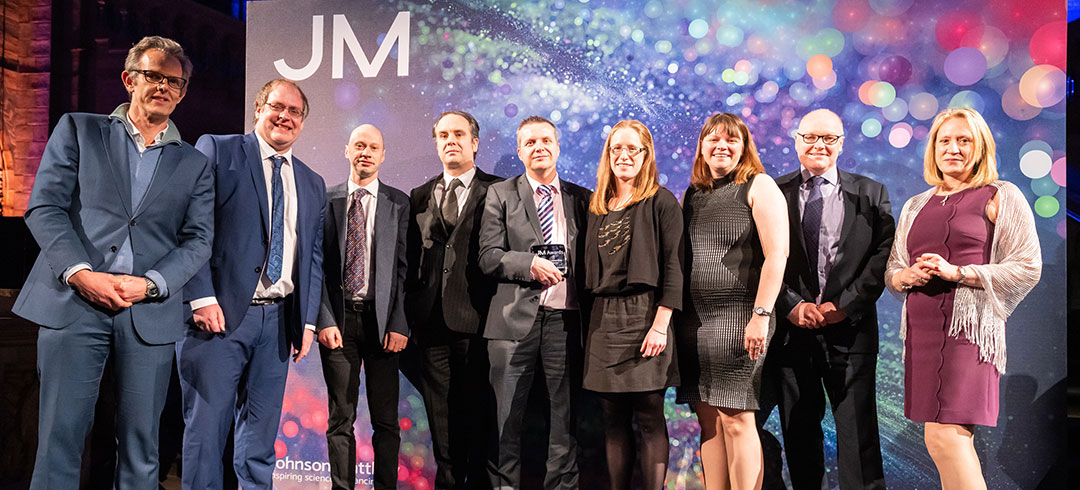 Working together: in business - continuous zeolite template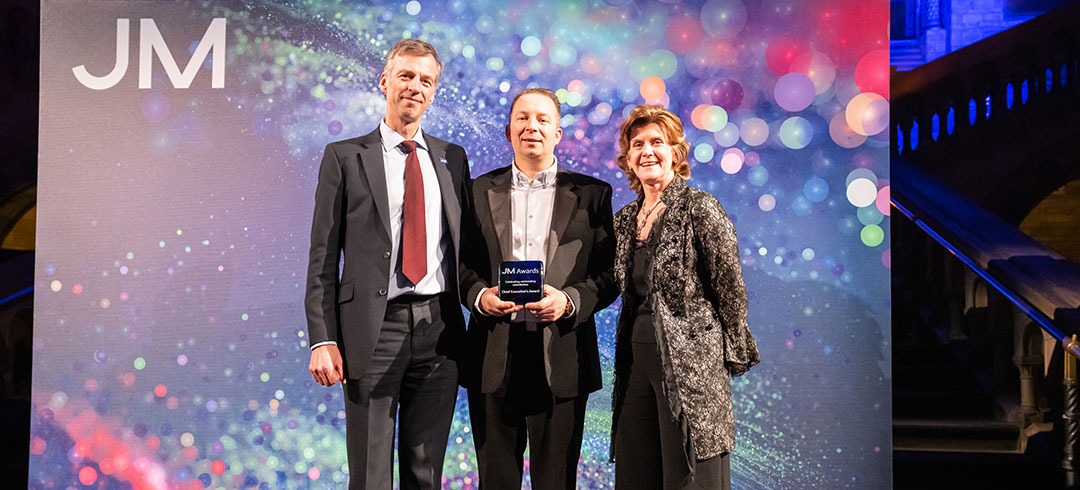 Chief Executive's award - Eddie Harvey, Technical Support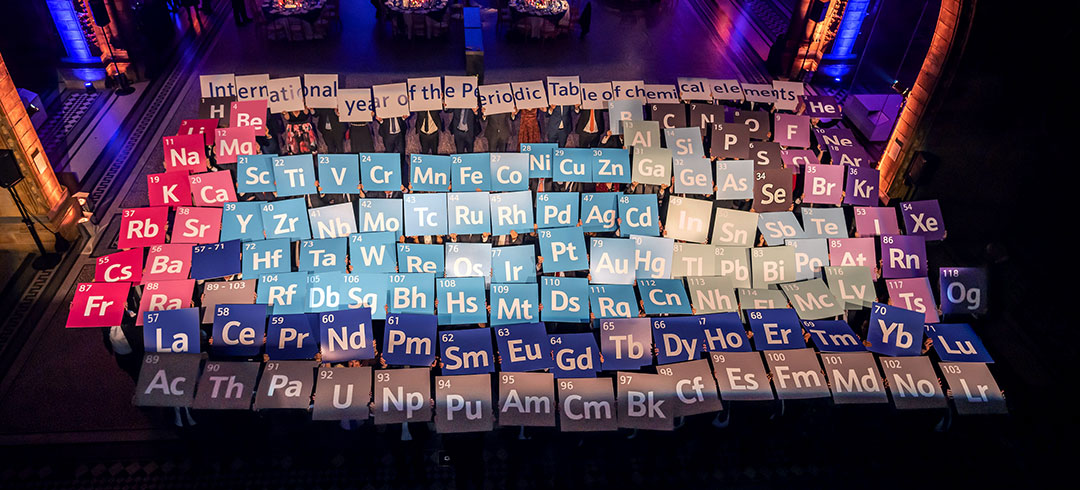 Celebrating the 150th year of chemistry's most iconic image, 150 finalists, judges and guests came together to form a human periodic table.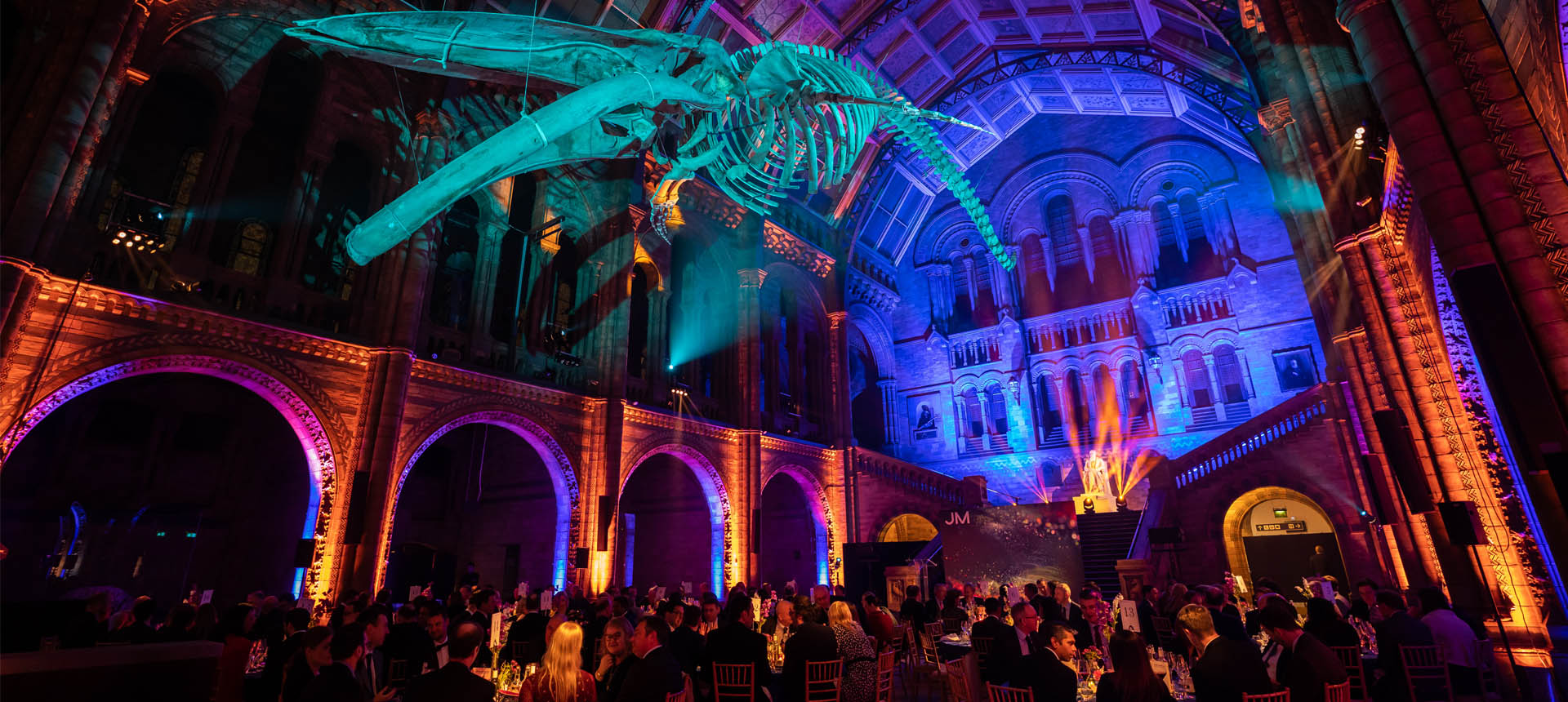 JM Awards at London's Natural History Museum
Watch the spectacular Hintze Hall light up for our annual awards ceremony.