20 million tonnes
of pollutants stopped by JM's catalytic converters each year
20+ years'
experience developing fuel cell technologies globally
Our global transport system is going through its biggest transition in decades. Air pollution kills millions of people every year and the majority of the world's population are continually exposed to poor air quality.

With increasing urbanisation, tightening air quality regulations are pushing the automotive industry to build cleaner engines and use more sustainable fuels, to reduce harmful emissions from transport.

That's where JM comes in.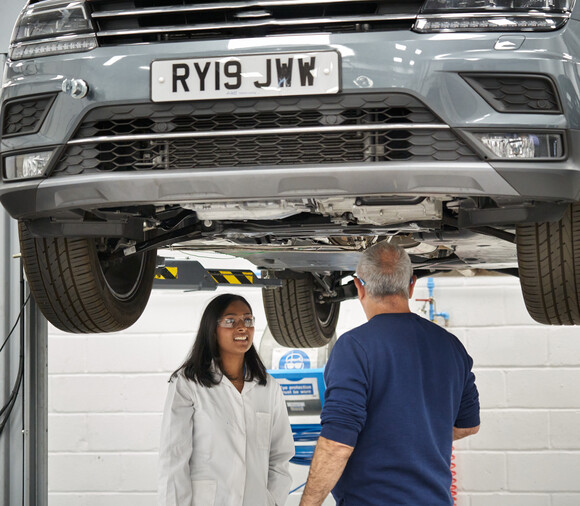 Cleaner air for all

Today, our emission control technologies are used in hundreds of millions of cars, buses and trucks around the world. Our catalysts and filters prevent millions of tonnes of harmful pollutants, like nitrogen oxides and particulates produced by gasoline and diesel engines, from entering the air. The end result is fewer harmful emissions from transport so everyone across the globe can breathe cleaner air.

Despite incoming deadlines to phase out petrol and diesel vehicles, we're not going to see the traditional combustion engine disappear overnight. At JM, we're ensuring that the vehicles on our roads are as clean as possible while the transition towards zero emission vehicles takes place.

We continue to invest and innovate to ensure that our technologies help our customers meet the higher standards demanded by new legislation. We are investing in our plants throughout the world, and continuing to innovate to further optimise performance of gasoline and diesel autocatalysts, as well as how best to control emissions from alternative fuel sources in the future.

 
The clean power of hydrogen

Electric vehicles will be a major part of the future of transport. While batteries are more suited to light duty cars and vans, hydrogen fuel cell vehicles are critical to decarbonising heavy duty trucks and buses, offering longer driving ranges and faster refuelling times.

Inside a fuel cell vehicle, hydrogen is used as a fuel to generate electricity to power the motor, producing water as the only by-product. At JM, we design and manufacture the performance-driving components at the heart of a fuel cell. These catalyst-coated membranes and membrane electrode assemblies are founded in our decades of expertise in metals chemistry and catalysis. In fact, in the 1960s, we supplied NASA with the electrocatalysts for the fuel cells that powered the on-board systems during the Apollo space missions.

Today, our focus is firmly back on Earth and our fuel cell technologies are helping vehicles run on the clean power of hydrogen.