Supporting your development
We value our colleagues and are committed to supporting their development and empowering them to reach their full potential.
We're proud of our team and know their skills and capabilities are crucial in helping us navigate through the big transitions happening today. To support that, we intend to continue to find ways of enabling our people to develop their skills, giving them new experiences, protecting their wellbeing and engaging them with our vision.
Understanding their goals and aspirations is key; then we can help them to achieve them, leveraging their passion and creativity, and providing opportunities to grow skills through formal and informal learning opportunities, experiences and relationships.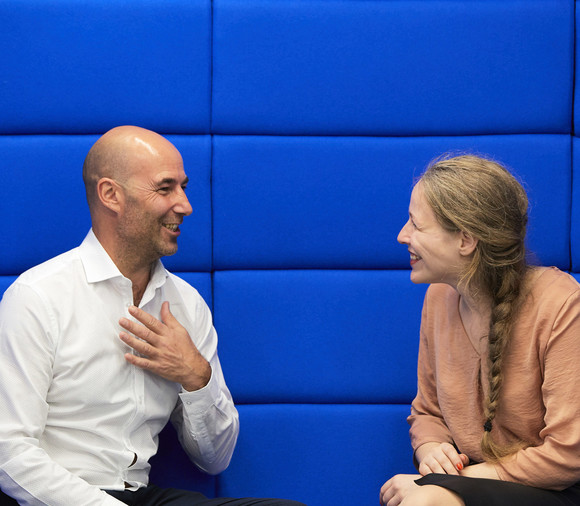 What we can offer you
The best way to learn and develop is to build experience through responsibilities and exposure to interesting challenges on the job. As a JM employee, you'll work alongside highly skilled and experienced team members who will guide, support and coach you as you gain valuable new skills through:
Project assignments
Secondments
Stretch opportunities
Global team memberships
Career conversations
You'll have the opportunity to develop through our own internal programmes, with the chance to learn about the wider business, network with colleagues and build behavioural skills, such as workplace resilience.
A leadership development pathway provides programmes for all levels, including first line leaders, middle managers and senior leaders.
Ongoing scheduled business skills courses will prepare you in areas such as communication skills, project management, conflict management, Microsoft Suite skills and presentation skills.
Coaching skills training and coaching for yourself and your personal growth.
Mentoring opportunities are available to employees at every level.
Accelerator programmes are available for high-potential colleagues.
Functional academies are offered for specialty skills in areas such as Finance, Sales, Procurement and Human Resources.
Technical skills training in your discipline is available as required.
External training and qualifications
Where appropriate, you'll have the chance to gain financial support for relevant professional qualifications, such as:
Certificates in management
Diplomas and MBAs
Charterships
Professional memberships and associations