Catalysing the net zero transition
Johnson Matthey (JM) is a global leader in sustainable technologies that will accelerate the transition to net zero. We're dedicated to creating the sustainable technologies of the future. Using our knowledge of chemistry and its applications, we research, develop and create innovative solutions to make the world cleaner and healthier. Our science and sustainable technologies have a global impact in areas such as low emission transport, chemical processing, cleaner energy resources, catalyst capability and enabling the circularity of critical materials.

Our science and our people have shaped Johnson Matthey into the truly innovative, progressive and responsible business that it is today. For over 200 years we've continued to grow far and wide, across continents and cultures, and now boast around 13,000 employees worldwide. It's essential that our people, today and in the future, feel safe, valued and supported in the workplace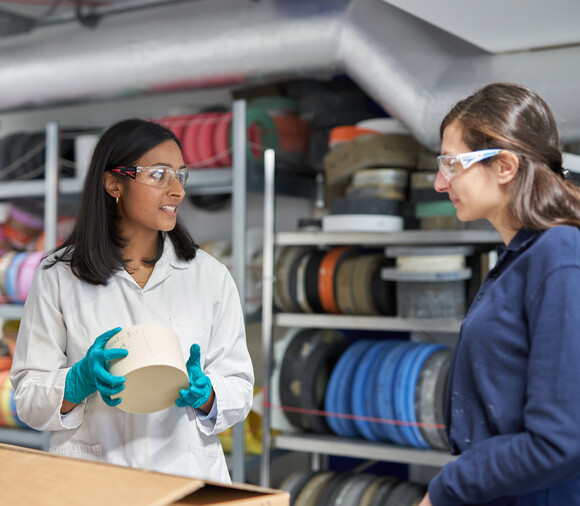 We have a wide range of career opportunities in research and development and reward employees with an extremely competitive compensation and benefits package including bonus, excellent pension contributions, 25 days annual leave and much more.

The JM Elements benefits programme helps our employees understand and manage their benefits, as well as helping them focus on overall wellbeing.

Applications for Broadening Horizons summer placements at JM are now closed. Please check back regularly for new opportunities as they become available.