Palladium acetate Pd-111
Catalogue Number: Pd-111
CAS Number: 3375-31-3
Widely known Palladium Acetate is a popular precursor in metal-catalyzed organic synthesis specifically cross-coupling reactions with strong performance in Heck reactions and Suzuki-Miyaura coupling. Not limited to just drug synthesis, used in a variety of industries to create other useful small molecules. Also available in high purity at JM to ensure more consistency in performance (Pd-111 HP).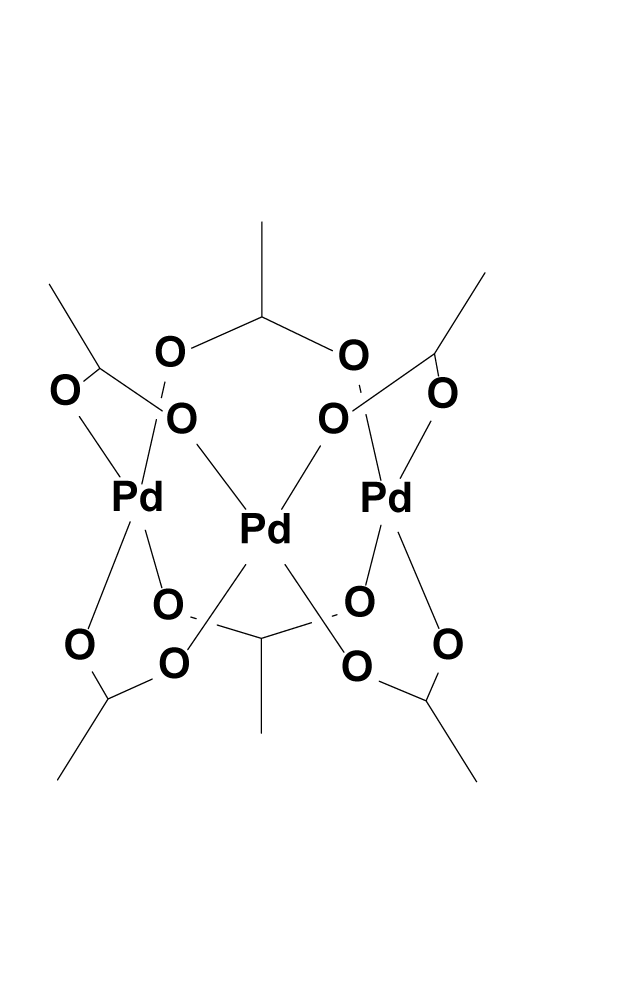 Description:
Pd(OAc)2
Palladium acetate trimer
Formula:
C4H6O4Pd
Molecular Weight:
224.50
Metal:
Pd
Metal %:
47.40%
Long Description:
palladium(II)acetate (exists as trimer) hexakis(µ-acetato)tripalladium(II)
Get in touch
Send us a message to request a quote or ask our advice. We'd be happy to hear from you.