Government extends Jane Toogood's appointment as UK's first Hydrogen Champion
10 February 2023
The Department for Energy Security and Net Zero has confirmed a six-month extension to Jane Toogood's role as the UK's first-ever Hydrogen Champion.
Jane, Chief Executive of Johnson Matthey's Catalyst Technologies business, was appointed as the UK's first Hydrogen Champion in July 2022. The extension of her role demonstrates the ongoing importance of hydrogen for the country's low carbon energy needs. She will continue to provide senior strategic and expert advice to government and industry on how to accelerate the development of the UK's hydrogen economy and kickstart production.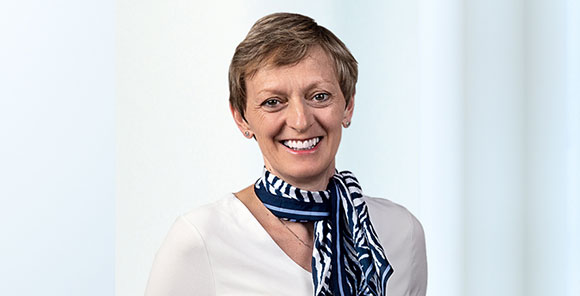 Jane said: "Hydrogen is an essential piece of the puzzle to decarbonise UK industry, support clean growth and improve our long-term energy security. It's great to see progress being made towards setting up a UK certification scheme – this is key to growing a low carbon hydrogen economy.
"I am pleased to be continuing in the role as Hydrogen Champion and to share this news ahead of the International Day for Women and Girls in Science. Over the next six months, my priority will be to ensure that industry and government work together to generate investment in the hydrogen economy, kickstart hydrogen production and develop a UK hydrogen supply chain."
Confirmation of the extension was made as part of an announcement on a new certification scheme to verify the sustainability of low carbon hydrogen, to build transparency and confidence across the sector. Johnson Matthey welcomes this new scheme as facilitating the start of technologically agnostic low carbon hydrogen standards in the UK, providing project developers with freedom and clarity when choosing hydrogen production technology and seeking funding. This new certification will play a vital role in decarbonising the UK hydrogen sector, promoting cross-border trade whilst stimulating growth and jobs. The government will begin consultation with industry with the intention of introducing the certification scheme by 2025, and Johnson Matthey looks forward to being part of this critical discussions.