John Walker to retire, succeeded by Joan Braca
17 July 2019
Speaking on behalf of Johnson Matthey today, Robert MacLeod, Chief Executive announces the following leadership changes.
After a distinguished 35-year career with Johnson Matthey, John Walker, Executive Director and Sector Chief Executive, Clean Air will retire from the company and step down from the board on 31st March 2020.
John has successfully led the Clean Air Sector through many transitions, influencing the strategic direction and growing it into a significant global business.
On behalf of the board, colleagues and friends across the company, I would like to thank John for his relentless dedication to JM and wish him a long and happy retirement.
I am delighted to announce that Joan Braca will succeed John as Sector Chief Executive, Clean Air and will be a member of our Group Management Committee (GMC) reporting directly to me. Following John's retirement, the board will comprise nine Directors, including two Executive Directors.
Joan will join Johnson Matthey from Tate & Lyle where she is currently President, Food & Beverage Solutions. She has been a senior leader with Tate & Lyle since 2013, and prior to that time she spent almost 20 years in the speciality chemicals industry with Dow Chemical and the Rohm & Haas Company. During Joan's successful career she worked in several locations including Singapore, China, Sweden, UK and the US. She holds a BSc in Mechanical Engineering as well as a MBA in Finance. Joan has significant experience in running complex businesses, driving growth in emerging markets as well as delivering efficiencies in more mature markets.
Currently Joan is a Non-Executive Director at Univar Solutions, Inc and took up this responsibility in early 2018.
Joan's appointment will be effective from 1st October 2019 at which point John will cease to have executive responsibility for Clean Air. John will work with Joan as part of a planned and orderly transition and will support the executive team in our excellence initiatives until his retirement.
Speaking today, John Walker said "Johnson Matthey is a great company where I have enjoyed a really varied, challenging and rewarding career. It has been a privilege to work with so many talented and dedicated people over the years to transform Clean Air into a world-renowned substantial sector for JM. Clean Air remains well positioned for sustained growth and I am pleased to be handing it over to Joan who, with her strong background and, supported by the competent and able Clean Air team, will ensure the business continues to drive value for JM and improve air quality for millions of people around the world."
Joan Braca added: "I am really excited to be joining Johnson Matthey, a company I've long admired for its commitment to make the world cleaner and healthier. JM has an unrivaled ability to translate world class science and technology into market leading positions by solving real problems the world is facing. I am looking forward to working with Robert, the rest of the GMC and all my new colleagues across both Clean Air and JM to drive value for our shareholders and support our customers as they evolve their businesses. I'm delighted to be playing my part in realising the JM vision."
On behalf of everyone at JM, I would like to welcome Joan to the company and wish her every success in her new role with us.
Robert MacLeod
Chief Executive
17th July 2019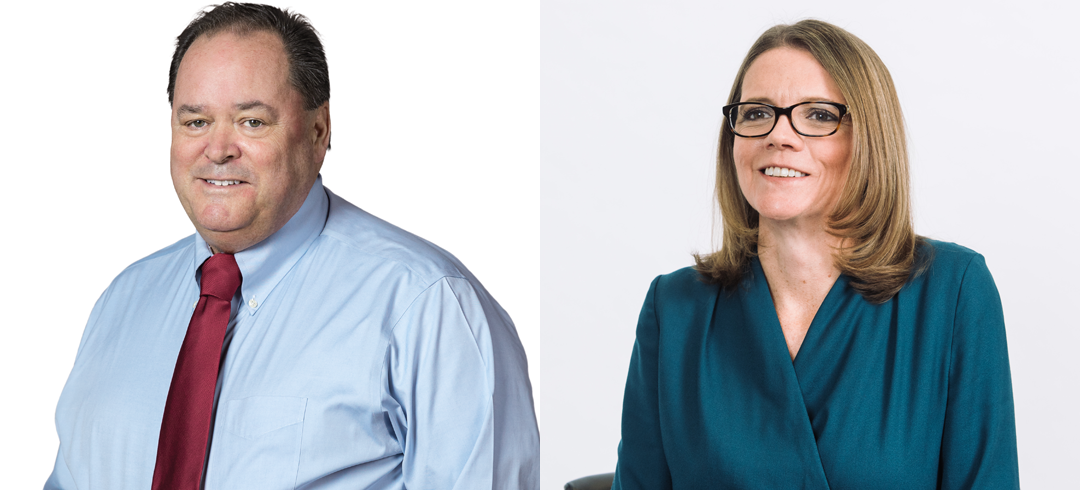 John Walker will be succeeded by Joan Braca