JM receives London Stock Exchange's Green Economy Mark
16 July 2020
JM recognised by London Stock Exchange as contributing to the global green economy.
The Mark is given to companies and funds that derive more than 50% of revenues from environmental solutions.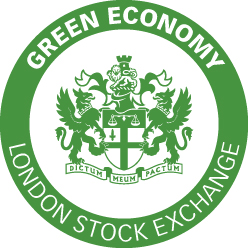 JM, a global leader in sustainable technologies, is pleased to be part of the 2020 cohort of issuers to receive London Stock Exchange's Green Economy Mark.
This classification, first introduced in 2019, was created to highlight companies and investment funds listed on all segments of London Stock Exchange's Main Market and AIM that are driving the global green economy. To qualify for the Green Economy Mark, companies and funds must generate 50% or more of their total annual revenues from products and services that contribute to the global green economy.
JM has a long history of using its knowledge to improve the environment, for example producing the first emission control catalyst in 1974, which enabled car companies to cut exhaust emissions and improve air quality around the world. Today, one in every three new cars carries an emission control catalyst from JM.
Through continued investment in new sustainable technologies, including battery cathode materials and processes to produce low carbon hydrogen, JM's solutions are enabling the transition to a net zero economy.
We are pleased to have received London Stock Exchange's Green Economy Mark, recognising our contribution to the global green economy. The Mark supports JM in communicating our green credentials to investors and other stakeholders, highlighting our contribution towards a cleaner, heathier world.