Chloride removal absorbents
Chlorides are highly corrosive species, affecting the integrity of plant equipment which in turn could cause significant plant failures and serious health and safety incidents.
In the context of an oil refinery, chlorides are present in the crude oil and in the outlet of the catalytic reformer. The latter is the more common source as chlorides are deliberately added to the reformer to achieve an optimal performance. Johnson Matthey is offering a range fixed bed chloride removal absorbents, in line with our vision for cleaner and healthier world.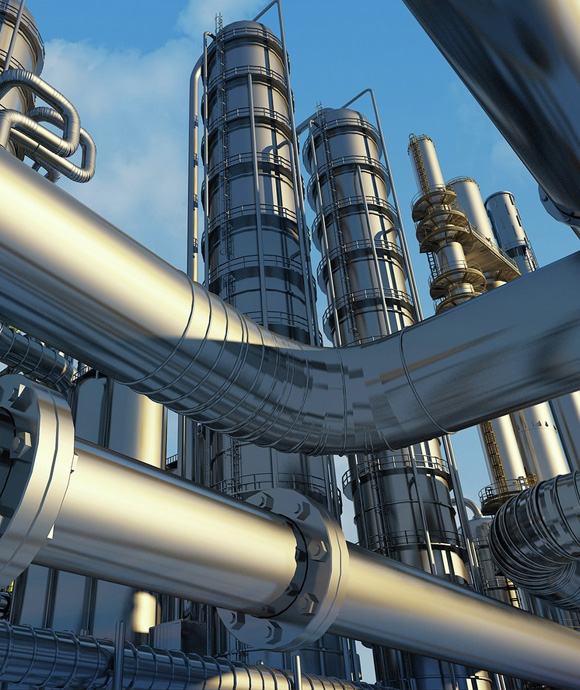 PURASPECTM CLEARTM chloride absorbents deliver an unbeatable capacity for the removal of organic and inorganic chlorides in liquid and gas duties. The absorbent materials are carefully developed to prevent the formation of organic chlorides or green oils which can result in premature and very expensive outages of equipment and refinery processes.
PURASPEC absorbents are formulated to provide market leading capacities and long life while being robust towards hydrocarbon fouling and liquid entrainment. PURASPEC absorbents keep a refinery corrosion-free and prevent fouling, which affects refinery's operability and profitability.
PURASPEC chloride absorbents offer a suite of customized solutions for:
Hydrogen chloride (HCl) removal
PURASPEC products are designed to provide market leading capacity, making them an easy choice for a full-bed or as part of an optimized solution. These products are specially formulated to have an excellent selectivity and to minimise side reactions, often seen with alumina-based absorbents.
Organo-chlorides (RCl) removal
Over the last several years, the requirement for RCl has become more frequent with our customers wanting a solution for complete chloride removal. Increasingly, customers are reporting RCl to be a contributing factor for on-going corrosion and operational issues. Johnson Matthey has addressed this and developed a range of PURASPEC absorbents capable of achieving very high total chloride removal levels and the longest run lengths achievable in the industry. These products can be used solely or in combination with other PURASPEC absorbents to meet specific requirements of our customers.
Johnson Matthey's representatives should be consulted to determine which product is most appropriate for any given application/duty and how to maximise its utilisation.
Get in touch
With a range of solutions available, our team will help you select the right technology for your journey.
Johnson Matthey's Purification team