Getters absorbents
Maintenance of hermetically sealed environments within electronics packages is critical to the stable and reliable performance of enclosed components. Such devices are utilised in high reliability telecoms, medical, military, aerospace and oil and gas, markets where any device failures could have very serious consequences.
Johnson Matthey is offering a specially designed and highly efficient range of scavengers, in line with our vision for a cleaner and healthier world.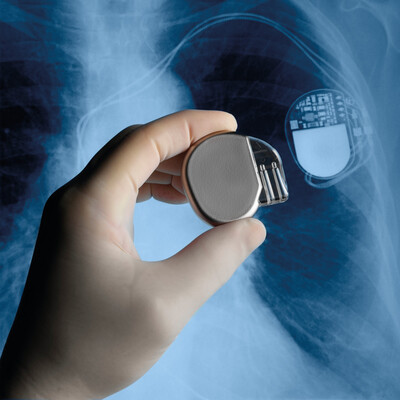 Our PROTELECTM getters prevent the build-up of H₂O, hydrogen, carbon dioxide (CO₂) and organic species that are released from enclosed components or the metallised layers of the package. PROTELEC getters are offered as tablets or inks. The latter are suitable for devices which do not have the required internal volume to accommodate a tablet getter and housing.
HTA series – high temperature absorbent tablets
PROTELEC HTA-series offer high capacity and highly reliable moisture adsorption and can be tailored towards other contaminant species including H₂, CO₂ and organics. PROTELEC getter tablets are stable at a range of temperatures from 0°C to 450°C (32-752°F). Due to their inorganic nature, there is no risk of added contamination within the package.
HGI series – high-capacity inks
PROTELEC HGI-series offers outstanding performance. Supplied as a cured deposit on a suitable substrate (typically a package lid) these PROTELEC inks are activated prior to use to ensure that 100% of the capacity is available. PROTELEC HGI inks are stable at temperatures up to 140°C (284°F).
HTIR series – higher temperature inks
The PROTELEC HTIR-series is a novel market offering that provides excellent adsorption and adhesion characteristics, with the ability to withstand temperatures in excess of 326°C (619°F), making it appropriate for high temperature processing. In addition to excellent high temperature stability, these products also facilitate dissipation of infrared radiation within packages.
Get in touch
With a range of solutions available, our team will help you select the right technology for your journey.
Johnson Matthey's Getters team