FORMOX formaldehyde process
Johnson Matthey license the FORMOX™ formaldehyde process, with plant capacities ranging from 70 MTPD to nearly 840 MTPD.
The process enables the production of concentrations up to 55%, which means reduced costs of downstream production, storage and transport. No other process gives you as much formaldehyde (or UFC) per ton of methanol and, since methanol is the main cost of formaldehyde/UFC production, the FORMOX process means superior overall economy.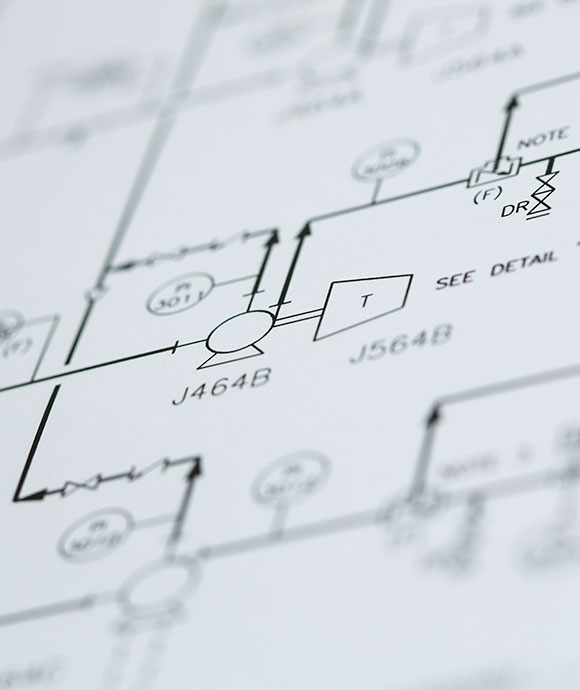 In the FORMOX formaldehyde process methanol is vapourised in the process gas and passed into a tubular reactor containing a variety of different possible loading plans based on molybdenum and iron oxide catalysts. The reaction is exothermic and generates heat to provide steam for process heating.
FORMOX plants are also available for direct production of UFC (urea formaldehyde concentrate). This technology is well proven with more than 30 plants operating worldwide. If your downstream formaldehyde production is UFC or UF resin, you may want to consider this approach.
Advantages of the FORMOX process
What makes the FORMOX process the single most widely used formaldehyde process in the world today? The list below covers some of the principal benefits:
Designed and supplied based on in-depth understanding of process, plants and catalysts
High level of safety
Superior yield
High formaldehyde concentration (up to 55%)
Low MeOH content in the product
High steam production
Improved carbon footprint
Simple, reliable operation
Low total operating costs
Quality equipment at a competitive price
Fast, on-time delivery
Best-in-class technical support and service
Simple and reliable UFC adaptation.
Performance
Our active R&D has led to constant improvement in plant performance. The figures you see here are actual performance figures that are typical for today's plants operating with the FORMOX process.
Typical performance figures
(based on 37 wt-% concentration)
| | |
| --- | --- |
|   | Per metric ton |
| Methanol | 423 - 428 (1) |
| IBL power (2) | 35 - 70 kWh |
| Cooling water | 35 m3 |
| Catalyst (3) | 0.03 - 0.05 kg |
| Steam produced (4) | 750 - 800 kg |
| Steam pressure | 12 - 22 bar g (174 - 319 psi) |
(1) Molar yield of 92.2-93.3%
(2) Range covering different power saving options and age of catalyst
(3) 20,000-35,000 kg (lbs) of formaldehyde per kg (lb) catalyst, depending on operating conditions
(4) Saturated steam - steam can be exported as an option