Secondary reforming catalysts
Secondary reforming is used to increase the conversion of methane to hydrogen and, in an ammonia process, add nitrogen via the introduction of air. The mechanical and physical requirements of a secondary reformer are the most arduous in the plant. Johnson Matthey combines sophisticated computational fluid dynamic (CFD) techniques and process modelling, calibrated against data generated in our reforming pilot plant, to ensure the best performance from our state of the art range of catalysts.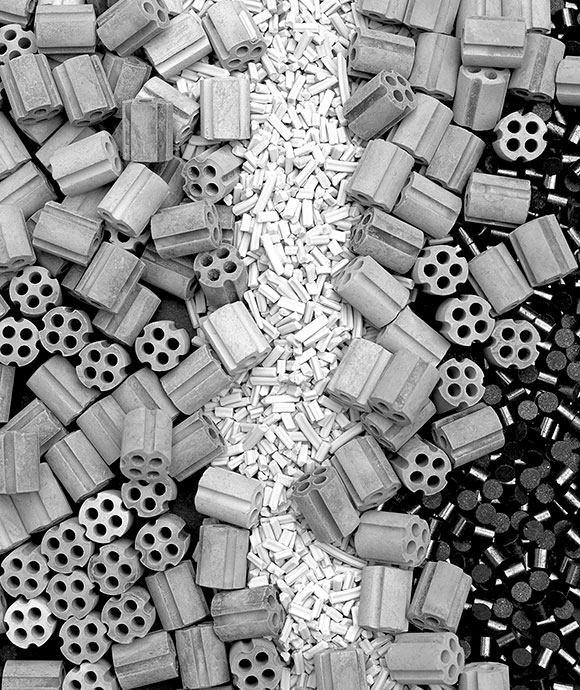 We use our combined knowledge of process technologies and catalysis to maximise the efficiency of secondary reforming operations. The design of burner in the secondary reformer used to distribute the air is an important factor in the performance of the unit. We have developed designs to offer efficient and reliable burners in either single or double ring configuration depending on the needs of the plant and the result is an optimised, bespoke engineering piece of equipment which creates the most suitable conditions for catalyst operation.
The range of KATALCOTM QUADRALOBE secondary reforming catalysts provide both high stability and high activity, allowing us to offer the best mix of activity, pressure drop and high temperature stability for your application.
The range includes:
KATALCO 23-8Q
KATALCO 54-8Q
KATALCO 89-6
Product bulletins:
Bulletins for all of our KATALCO products are available through our KATALCO customer login area below.