BPC-302
tBuXPhos Palladacycle Gen 3
CAS Number: Not assigned
tBuXPhos Palladacycle G3 is a third generation Buchwald precatalyst. It is air, moisture and thermally-stable and is highly soluble in a wide range of common organic solvents.
This product has an alternative product code C4253.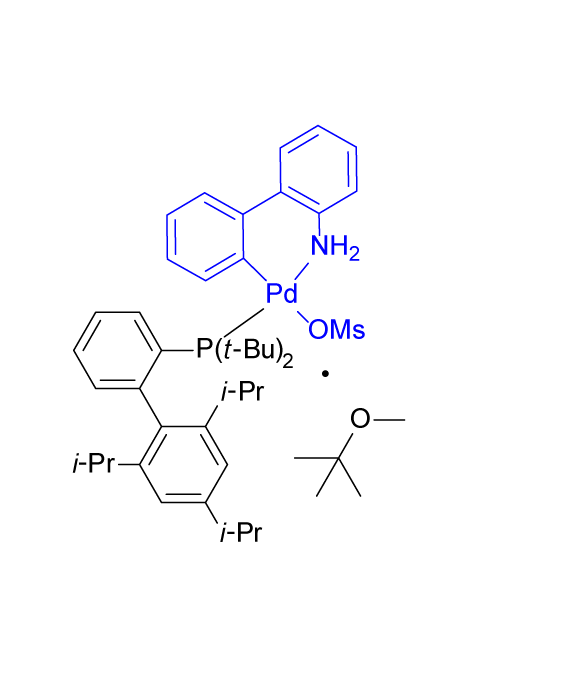 Description:
tBuXPhos Palladacycle 3rd Gen

Formula:
C42H58NO3PPdS • C5H12O

Molecular Weight:
882.53

Metal:
Pd

Metal %:
12.06%

Long Description:
[(2-di-tert-butylphosphino-2′,4′,6′-triisopropyl-1,1′-biphenyl)-2-(2′-amino-1,1′-biphenyl)]palladium(II) methanesulfonate MTBE adduct
Get in touch
Send us a message to request a quote or ask our advice. We'd be happy to hear from you.