BPC-306
RuPhos Palladacycle Gen 3
CAS Number: 1445085-77-7
This 3rd Gen Buchwald Palladacycle precatalyst is air stable with rapid activation under mild conditions which allows lower catalyst loading and shorter reaction times, plus more control over even bulkier ligands than 2nd Gen. RuPhos bulky, electron-rich, biaryl ligand used in cross-coupling reactions for formation of C-C, C-N, C-O and C-F bonds.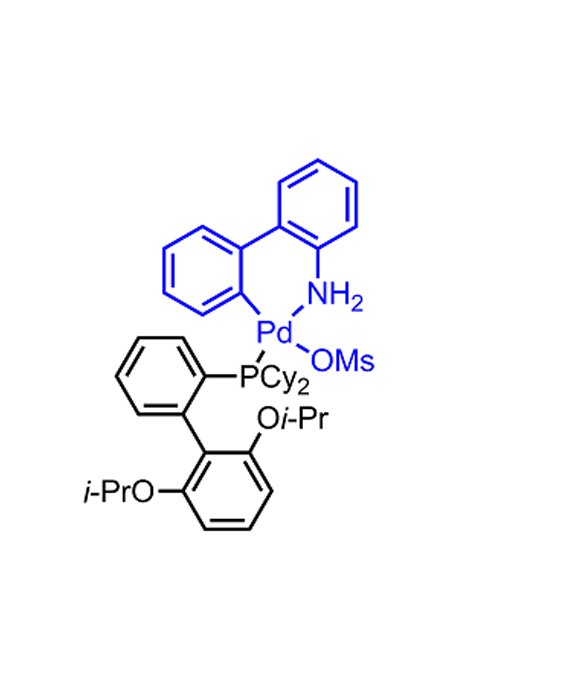 Description:
RuPhos Palladacycle 3rd Gen


Formula:
C43H56NO5PPdS


Molecular Weight:
836.40


Metal:
Pd


Metal %:
12.72%


Long Description:
(2-dicyclohexylphosphino-2′,6′-diisopropoxy-1,1′-biphenyl)[2-(2′-amino-1,1′-biphenyl)]palladium(II) methanesulfonate
Get in touch
Send us a message to request a quote or ask our advice. We'd be happy to hear from you.