C1-750 (Ru-SNS)
Catalogue Number: C1-750
CAS Number: 1462397-86-9
Homogeneous ester reduction is an emerging technology for a challenging yet desirable transformation and is widely used in the manufacture of pharmaceuticals, detergents, cosmetics, flavours and fragrances.
Catalysts C1-750 and C1-850 ('Gusev technology') have been exclusively licenced to Johnson Matthey by GreenCentreCanada.
References:
Gusev et al. Angew.Chem.Int.Ed. 2013, 52, 2538
Waser et al, OPRD 2018, 22, 862
Khaskin et al. ACS Catal. 2016, 6, 399
Pavel et al. Org. Process Res. Dev. 2020, 24, 3, 415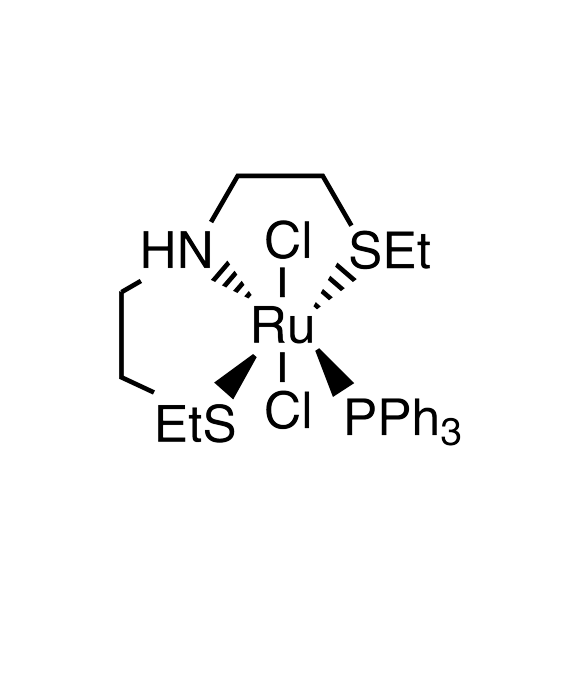 Description:
RuCl2 [(Et)SNHS(Et)] PPh3
Formula:
C26H34Cl2NPRuS2


Molecular Weight:
627.63


Metal:
Ru


Metal %:
16.10%


Long Description:
Dichlorotriphenylphosphine[bis(2-(ethylthio)ethyl)amine]ruthenium (II)
Get in touch
Send us a message to request a quote or ask our advice. We'd be happy to hear from you.