Ir-94
Catalogue Number: Ir-94
CAS Number:41396-69-4
A highly active pre-catalyst that provides access to valuable borylated aromatics and heteroaromatics such as borylated arenes and pyridines. This shelf stable complex shows excellent tolerance of a variety of functional groups and allows for the accommodation of mild reaction conditions.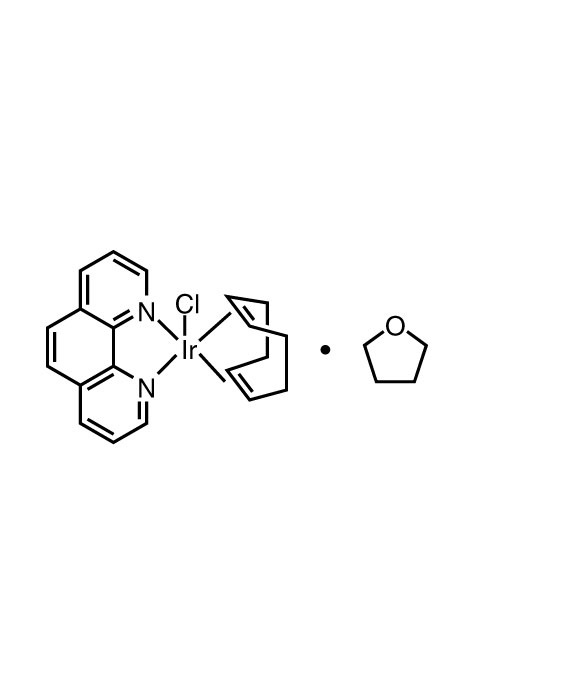 Description:
[IrCl(COD)Phen] · THF


Formula:
C20H20N2ClIr · C4H8O


Molecular Weight:
588.17


Metal:
Ir


Metal %:
32.68%


Long Description:
chloro(1,5-cyclooctadiene)(1,10-phenanthroline)iridium(I)·THF adduct
Get in touch
Send us a message to request a quote or ask our advice. We'd be happy to hear from you.