Pd-122
PdCl2 [P(tBu)2Ph]2
CAS Number: 34409-44-4
Pd(II) Dichloride catalyst provides convenient, robust introduction of the bulky, monodentate [P(tBu)2Ph]2 ligand to reactions with a more efficient entry point for the catalyst than an in-situ process. Shown to be efficient in Suzuki-Miyaura coupling reactions of heteroatom-substituted heteroaryl chlorides with variety of aryl/heteroaryl boronic acids.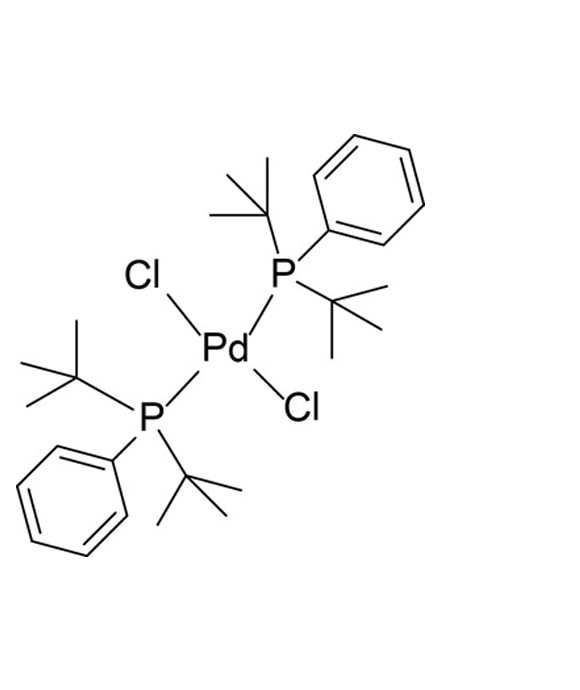 Description:
PdCl2 [P(tBu)2Ph]2


Formula:
C28H46Cl2P2Pd


Molecular Weight:
621.95


Metal:
Pd


Metal %:
17.11%


Long Description:
trans-dichlorobis(di-tert-butylphosphine)palladium(II)
Get in touch
Send us a message to request a quote or ask our advice. We'd be happy to hear from you.