Pd-152
QPhos Pd(crotyl)Cl
CAS Number: 1252598-33-6
Pi-allyl catalyst that allows for easy activation with an efficient way to deliver the bulky, electron rich QPhos ligand.

QPhos has shown strong performance in C-C, C-O and C-N coupling, as well as in C-H arylation and Suzuki couplings and aminations.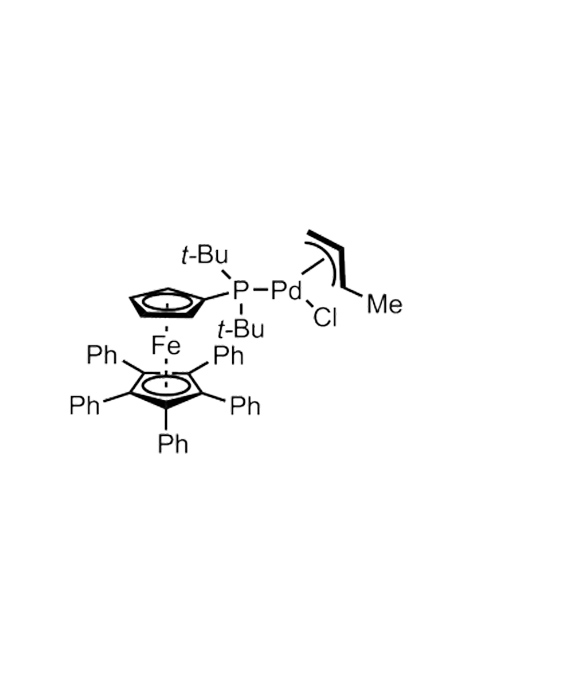 Description:
QPhos Pd(crotyl)Cl


Formula:
C52H54ClFePPd


Molecular Weight:
907.69


Metal:
Pd


Metal %:
11.72%


Long Description:
chloro(crotyl)[(1,2,3,4,5-pentaphenyl-1'-(di-tert-butylphosphino)ferrocene]palladium(II)


References
Read Elsevier publication
Regioselective palladium-catalyzed C-H arylation of 4-alkoxy and 4-thioalkyl pyrazoles
Read more
Read ACS publication
Generating Active "L-Pd(0)" via Neutral or Cationic π-Allylpalladium Complexes Featuring Biaryl/Bipyrazolyl phosphines
Get in touch
Send us a message to request a quote or ask our advice. We'd be happy to hear from you.