Pd-175
[tBuBrettPhos Pd(allyl)]OTf
CAS Number: 1798782-15-6
Pi-allyl catalyst highly active across a range of challenging cross-couplings including C-N couplings with substrates such as amides and ammonia. Undergoes rapid activation and accommodates the extremely bulky tBuBrettPhos ligand, as well as avoiding the formation of carbazole that has been shown to suppress reactivity in some coupling reactions.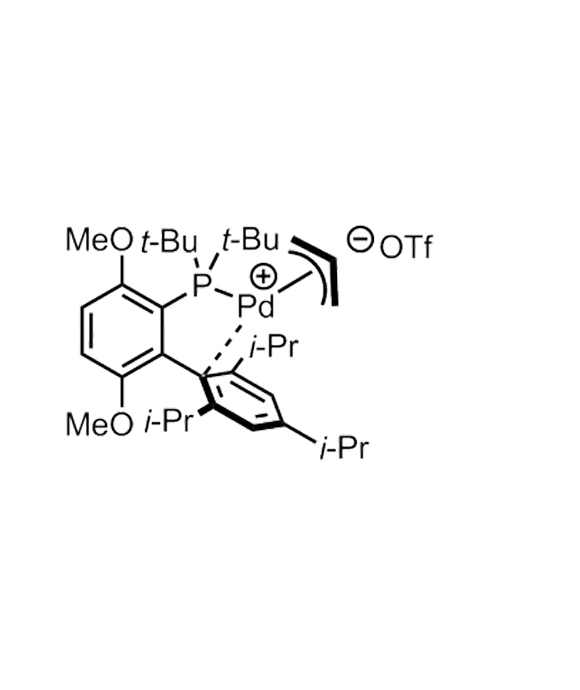 Description:
[tBuBrettPhos Pd(allyl)]OTf


Formula:
C35H54F3O5PPdS


Molecular Weight:
781.26


Metal:
Pd


Metal %:
13.62%


Long Description:
allyl(2-di-tert-butylphosphino-3,6-dimethoxy-2′,4′,6′-triisopropyl-1,1′-biphenyl)palladium(II) triflate


References:
Bourriquen, F.; Bruneau‐Voisine, A.; Jeandin, A.; Stihle, E.; Fantasia, S. Chem. Eur. J. 2019, 25, 9006
DeAngelis, A. J.; Gildner, P. G.; Chow, R.; Colacot, T. J. J. Org. Chem. 2015, 80, 6794
Get in touch
Send us a message to request a quote or ask our advice. We'd be happy to hear from you.