Gauze catalysts
Each of our bespoke platinum based gauze catalysts for ammonia oxidation is made to meet customers' specific requirements, with unique production and knitting patterns. They provide excellent conversion efficiency and pack weight while minimising N2O emissions and metal losses. And with our (R&D) focus, we are continuously developing our gauzes to provide valuable solutions to customers.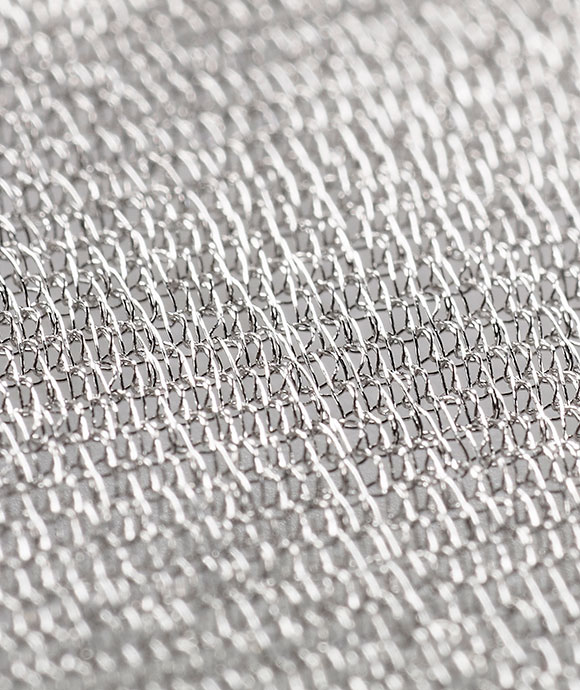 Our ECO-CAT™ gauze systems combine binary and ternary alloys. Using our latest, innovative technology along with a range of advanced alloys, wire diameters and knit structures, we offer an exclusively tailored package.

The ECO-CAT pack uses palladium in a controlled manner to replace some of the platinum in the gauze. Exploiting its metal recovery properties, the palladium catches lost platinum without compromising the ammonia conversion. This increases the gauze performance and gives a sustainable and efficient system for nitric acid production.
Benefits
We are able to replace installed traditional gauzes with our ECO-CAT system, offering several advantages:
Increase in campaign lengths by 50-100%
No loss on conversion efficiency
Reduction in installed precious metal gauze weight by 40-50% - a result of the platinum being "reused" further down the gauze pack
Reduction in installed platinum weight by 30-40%
Reduction in overall metal losses by up to 50%
Reduced N2O emissions.
Knitted HI-LOK™ gauze has a unique structure with a high density and reduced open area compared to other knitted structures. Its high density and hence high metal weights means it is more commonly used in high pressure or top end medium pressure plants. The high density also means it is rarely used as the only structure in a gauze pack and is mainly integrated into tailored packs.
Benefits
Our HI-LOK catalyst offers:
Rapid gas/metal contact time, allowing instantaneous conversion and reducing the number of catalyst gauze layers required


Increased strength and surface area, promoting good conversion at the top of the gauze pack


Increased support to reduce potential mechanical metal losses if used lower down in the gauze pack.
Primarily used for medium and high pressure plants, knitted NITRO-LOK™ gauze has a more uniform structure than traditional knits and offers several benefits:
An increase in flexibility
An increase in strength
The lowest density of the knitted products for a given wire diameter
A range of wire diameters available to meet individual plant requirements
A large open area, while increasing the surface area, ensuring optimum performance and handling
High tensile strength - a distinct advantage in plants with uncontrolled shutdowns.
The knitted PRO-LOK™ gauze was designed for low pressure and atmospheric plants, with a reduced open area and increased surface area. This:


Prevents ammonia slippage, which is extremely important in low pressure plants with a small number of installed gauzes
Increases the ammonia contact time and therefore the efficiency of ammonia oxidation
Provides low metal losses and installed weights.
Our classic catalyst gauze technology offers a tailored solution for customers requiring standard alloy gauzes due to restrictions, constraints or simply preference. Through our traditional technology and modern methods we provide market leading gauzes.
Based on customer requirements we provide gauzes using two or three platinum group metals with different alloy percentages, including 5% RhPt and 10% RhPt. The gauze can be woven or knitted using wire diameters between 0.06-0.12mm.
Our HICONTM corrugated systems are typically used in high and medium pressure plants. Its wave structure increases the contact surface area with ammonia which increases resistance to air flow.

The increased resistance to air flow offers several advantages:
Increased ammonia conversion efficiency
Reduced overall pressure drop
Longer campaign lengths
Faster light-off
Lower energy costs
Reduced metal loss.
Our Advanced Coating Technology applies a thin coating of platinum to the gauze which can be used on selected layers in the pack. This encourages a more rapid light-off as well as improving platinum availability and gauze activation; particularly important for hydrogen cyanide production.
Get in touch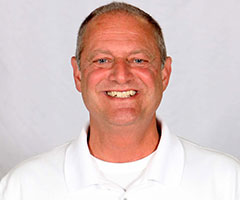 Michael Nave