UK Government appoints Jane Toogood as national Hydrogen Champion
20 July 2022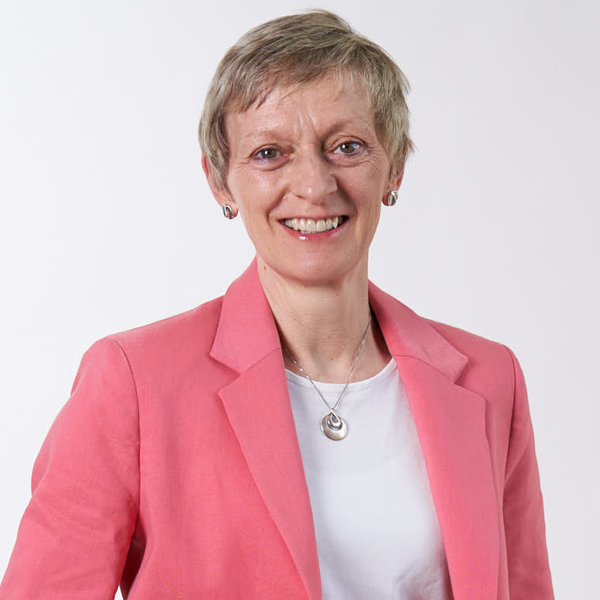 The Secretary of State for Business, Energy and Industrial Strategy (BEIS), Kwasi Kwarteng, has announced the appointment of Jane Toogood, CEO of Johnson Matthey's Catalyst Technologies business, as the UK Government's first Hydrogen Champion.
Jane's role is to bring industry and government together to realise the Government's hydrogen ambitions - including supporting up to 10GW of hydrogen production capacity by 2030, running annual allocation rounds for electrolytic hydrogen, and designing new business models for hydrogen transport and storage infrastructure. Jane will identify barriers to building a strong UK hydrogen economy and help develop creative solutions for how these can be addressed to accelerate the project pipeline and deliver on the Government's commitments. She hopes to drive industry investment in the hydrogen economy and will advise the Government on what more can be done to unlock investment and create hydrogen demand.
Jane took part in a Hydrogen Investment Forum with government and industry representatives to consider the action needed to position the UK as a world leader in the hydrogen economy. In her role as Co-Chair (with the Secretary of State) of the Hydrogen Advisory Council, Jane already plays a leading independent role bringing industry and government together to identify the policies needed to ensure the successful implementation of the UK's Hydrogen Strategy.
Jane's appointment to this public position reflects the government's recognition of Johnson Matthey's leadership in the range of low and zero carbon technologies which will enable the UK – and the world - to achieve net zero.
Jane said: "The government has ambitious plans for the UK to ramp up hydrogen technology. Hydrogen deployment as a clean energy source is one of the key solutions to help the UK reach its net zero targets and I strongly believe there is an opportunity to accelerate this, working collaboratively across industry and government to land projects and infrastructure on a timeline that serves stakeholder and customers' needs.
"At Johnson Matthey, we see that demand for hydrogen ecosystems globally is being taken up across industry, transportation and the power sector at a rapid pace, especially with the increased focus on energy security. As the UK's Hydrogen Champion, working with industry and government, I hope to ensure we make progress in building a thriving hydrogen economy ensuring private sector investment and policy decisions are aligned to support timely decisions and outcomes."
Kwasi Kwarteng, Business and Energy Secretary, said: "The UK's hydrogen sector is open for business. With the right investment, we can unlock the enormous potential of hydrogen by reindustrialising our economy and ending our dependency on expensive fossil fuels.
"The new funding represents an important step forward in realising this potential, and I look forward to working with Jane Toogood as our new Hydrogen Champion, ensuring industry and government are aligned to accelerate hydrogen production as a clean, home grown energy source - boosting our energy security and creating jobs."
Claire Jackson, Chief Executive of Hydrogen UK, said: "Jane Toogood's appointment as the UK's first Hydrogen Champion – and opening of the joint allocation round for green hydrogen projects – is a welcome statement of intent from the government. Hydrogen UK looks forward to working closely with policy officials to review progress against the landmark Hydrogen Strategy of 2021, and to setting ambitious goals for the future as we work together to build a British hydrogen economy, which is crucial if we are to reach our much-needed net zero goals."