Supporting our people
Our people are the best at what they do, and it's only through their hard work and dedication that we are able to fulfil our vision for a world that is cleaner and healthier, today and for future generations. That's why we've developed a comprehensive reward programme – built around wellbeing – for our employees and their families.
The wellbeing of our people matters, and we want to help them feel secure, healthy, supported and connected, while helping them to achieve their true potential and be their best. Our online portal (Elements) helps our people understand and manage their JM benefits, and also provides a range of wellbeing information.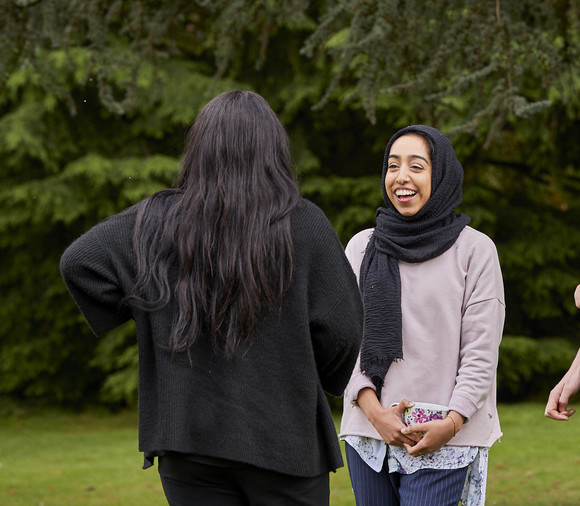 Feel...
Being secure is vital – bringing peace of mind and allowing our people to enjoy each moment as it arises. We want to help our people and their families achieve financial security and make choices that allow them to enjoy life – both now and in the future. We make sure salaries are fair, competitive and aligned to individual roles, experience and responsibilities. There are regular reviews to ensure the reward reflects performance and contribution.

Employees may also be eligible to participate in an annual incentive plan, so you may receive a bonus each year, dependent on the financial performance of JM and your personal performance. Some examples of the benefits we offer to help our people feel secure include:


Retirement savings
Share plans
Saving accounts
House saving funds
Life and disability insurance
Commuter allowances and loans
A healthy body and healthy behaviours contribute towards living an enjoyable life. We support our people via a wide range of resources and wellbeing programmes through Elements, including mental health awareness, wellbeing festivals and global step challenges, as well as benefits such as:
Medical plans
Health assessments
Fitness discounts
Life isn't always easy, but having social connections, beliefs and the opportunity to develop can make life more enjoyable. We want to connect our people to everything that matters to them, to help them live a life that makes them feel fulfilled and motivated to make a real difference to the world around them. This is supported by benefits such as:
Holiday
Tuition reimbursement
Retailer discounts
And we like to celebrate and recognise each other at JM too, so all our people can recognise and be recognised for great work and living our values through our Say Thanks programme.
How people feel and cope with the challenges that life brings plays a big part in their overall wellbeing. We want our people to be happy in life and feel emotionally balanced and supported, so they can deal with all of life's situations. That is why we have Assist, our global employee assistance programme, which provides a free, confidential wellbeing service and is available to our people and their families 24/7.
Your benefits package will be discussed with you throughout the recruitment process. Your local Talent Acquisition team will share with you the benefits that you will receive in your country, as well as the necessary forms and details for our online benefits system to ensure you can start to enjoy your JM benefits immediately after you join the team.