Our PRECISION METHANOL™ process is based on autothermal reforming, and it is the best solution for lighter feedstocks with low levels of CO2 and inert gases. It achieves high natural gas efficiency without the need to import H2, delivering low OPEX, economy of scale and the fastest pay-back time for medium to large methanol capacities.
The process uses our unique, "long-neck" autothermal reformer (ATR) coupled with our low maintenance burner, which delivers exceptional performance and world-class reliability under proven operating conditions, boosting profitability for our clients.
The methanol synthesis loop has been selected to optimise the feedstock and energy efficiency, resulting in lower direct CO2 emissions. Incorporating our latest, superior methanol synthesis catalyst with enhanced long-term stability, our clients can make more methanol for longer.


Our PRECISION METHANOL™ process delivers:
An ATR with world-class reliability and a burner with long life, delivering the highest uptimes in the market.
Proven performance: 25 ATRs and secondary reformers commissioned, in continuous, safe, and reliable operation.
Milder operating conditions which avoid soot formation.
Superior quality methanol synthesis catalyst, to make more methanol for longer.
No proprietary equipment other than the ATR burner.
Good controllability against process variations.
Lower natural gas usage and direct CO2 emissions than alternative market-leading auto-thermal reforming processes.
An autothermal reformer with exceptional performance and reliability
Johnson Matthey's expertly designed autothermal reformer has a unique "long-neck" design where the process gas is perfectly mixed with the flame and combusted away from the catalyst bed.
When the gas reaches the catalyst bed, it is at a uniform velocity and controlled temperature, preventing the catalyst from moving and overheating. This protects the catalyst's integrity and durability, eliminates the need for expensive target tiles, and avoids operational issues which would be difficult and costly to resolve.
The reformer also includes a simple and low-maintenance proprietary burner which, coupled with the long neck, delivers exceptional process performance and maximised throughput.
The result is an outstanding design with proven world-class reliability that achieves the highest availability and production quality in the market.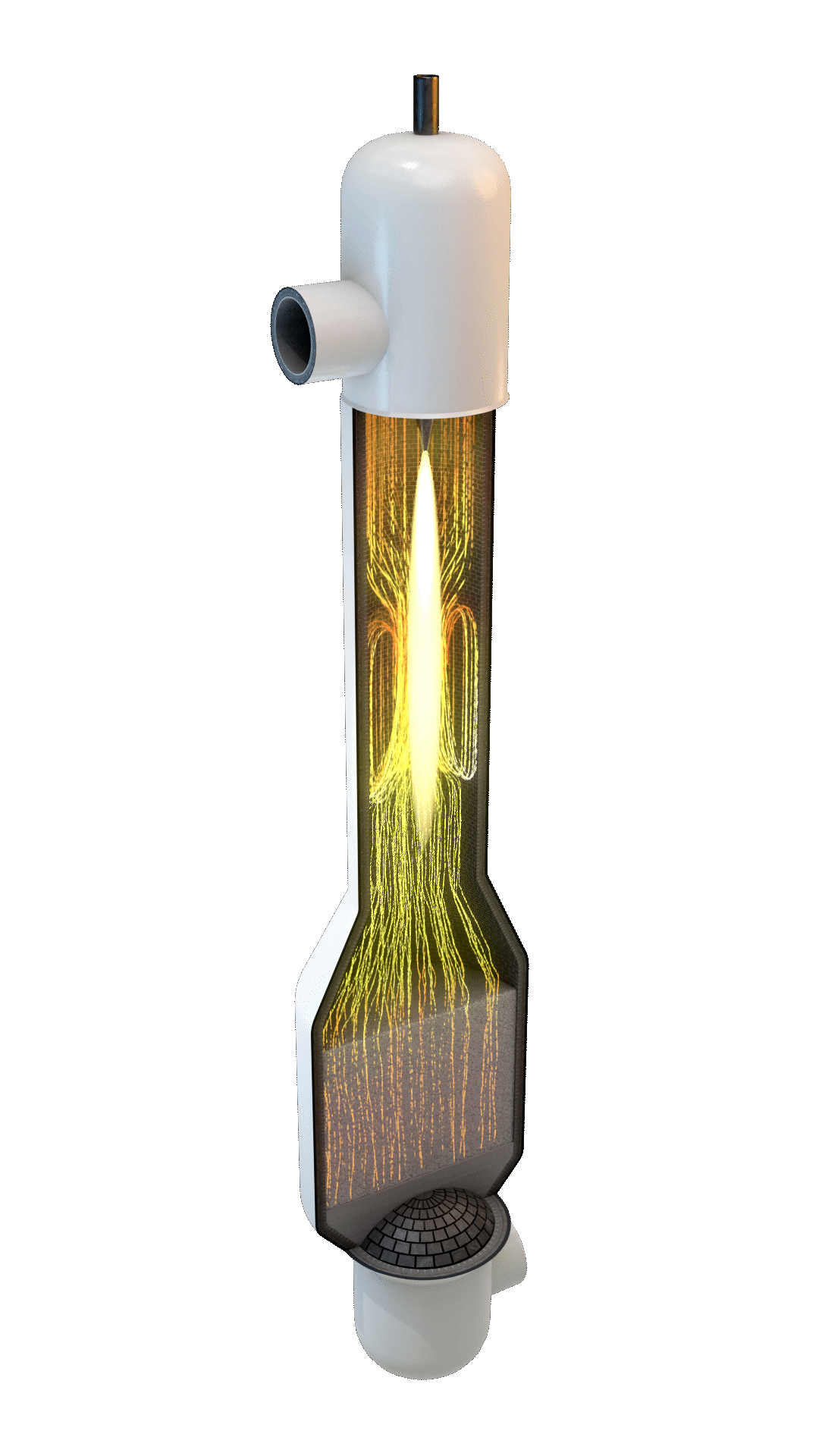 Get in touch
With a range of solutions available, our team will help you select the right technology for your journey.
Johnson Matthey's Methanol team