DPFi DPF with electrical regeneration
The DPFi™ electrically regenerated diesel particulate filter reduces diesel particle number up to 99+% for a cleaner and healthier mining environment. 
We developed our DPFi technology for mining vehicles and equipment within the power range of up to 150 kW where the temperature is insufficient for a standard DPF system. In addition, this system does not generate any NO2 gas and can be used on vehicles with very low average exhaust temperatures (<200°C). 
DPFi features:
Reduces particle number by up to 99+%
Electronic filter monitoring ensures regeneration
Service-friendly modular design with quick-release fasteners
Available with on-board or off-board control system
Your Value:
Regeneration independent of exhaust gas temperature
Replaces OEM muffler on many light-duty vehicles
Does not add NO2 to the mine
Eliminates constant filter removal for cleaning
Applications:
Underground mining
Closed-room environments
On-road and off-road vehicles
Certificates and verifications:
Swiss VERT
TBG (Technology Participation Society)
TRGS554 (Technical Regulations for Dangerous Substances)
EMPA (Swiss Federal Laboratories for Materials Science and Technology)
UL listed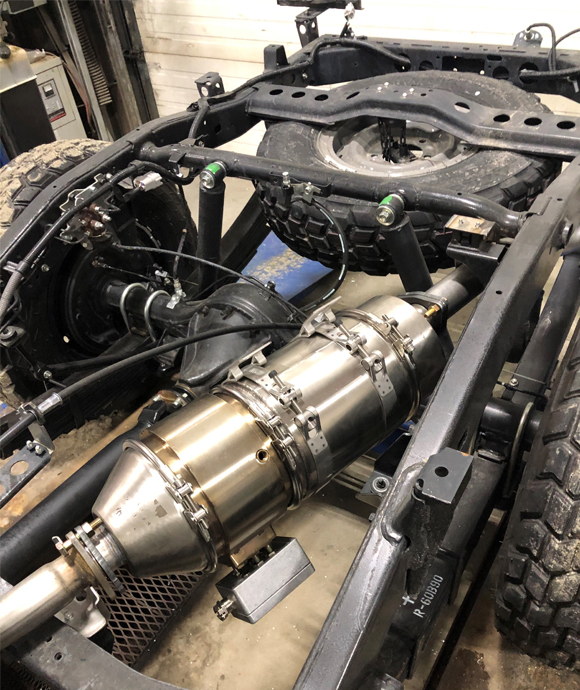 General enquiries
North America applications