ENE-103
Catalogue Number: ENE-103
Ene reductase enzymes for the reduction of C=C double bonds in presence of an electron withdrawing group (EWG). Examples of electron withdrawing groups are carbonyls (ketones and aldehydes) and nitro. In some specific instances, carboxylic acids, esters and nitriles can also act as activating groups.
Asymmetric trans hydrogenation of activated alkenes can be achieved by ENEs.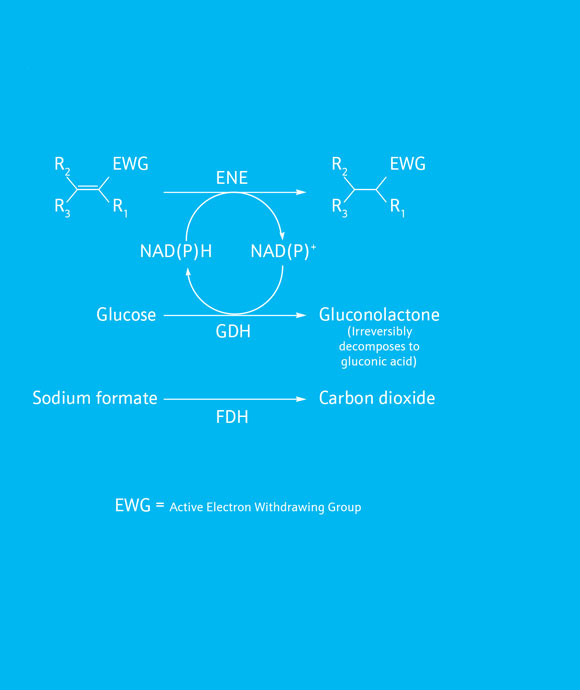 Description:
Enoate reductase 103


Cofactor:
NADP+, NAD+


Cofactor Regeneration:
GDH, FDH


Optimal pH:
7.0 - 7.5
Get in touch
Send us a message to request a quote or ask our advice. We'd be happy to hear from you.