IRED-3
Catalogue Number: IRED-3
Enantiopure primary, secondary and tertiary amines can be obtained using these imine reductases (IREDs). These IREDs can reduce preformed imines as well as intermolecular reductive amination.
All our IREDs catalyse reductive amination of ketones with small aliphatic amines. A selection of the IREDs are capable of accepting bulky aniline derivatives as the amine donor molecule in intermolecular reductive amination.
IREDs need a cofactor (NADP+) for reducing the imine. To be able to use this cofactor in catalytic amounts, the oxidised cofactor has to be continuously reduced, this is called cofactor regeneration. Glucose dehydrogenase (GDH) and its substrate (glucose) are added in the reaction to ensure that the cofactor is readily regenerated to the reduced form.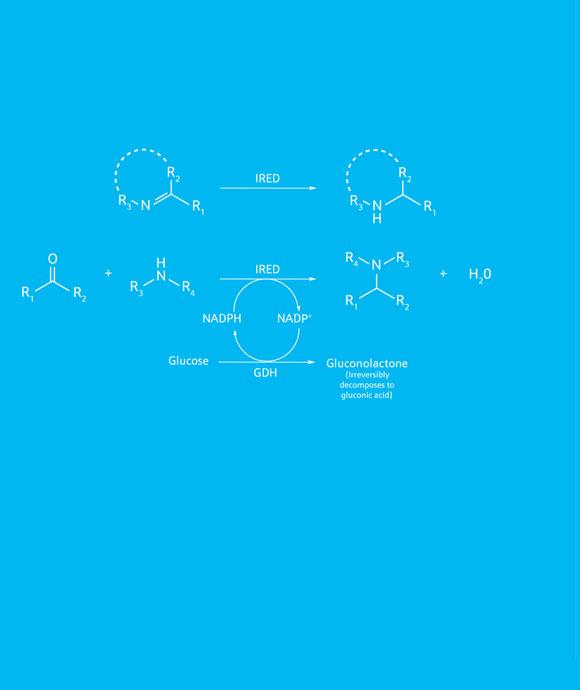 Description:
Imine reductase 3


Cofactor:
NADP+


Cofactor Regeneration:
GDH


Optimal pH:
7.0 - 8.5
Get in touch
Send us a message to request a quote or ask our advice. We'd be happy to hear from you.