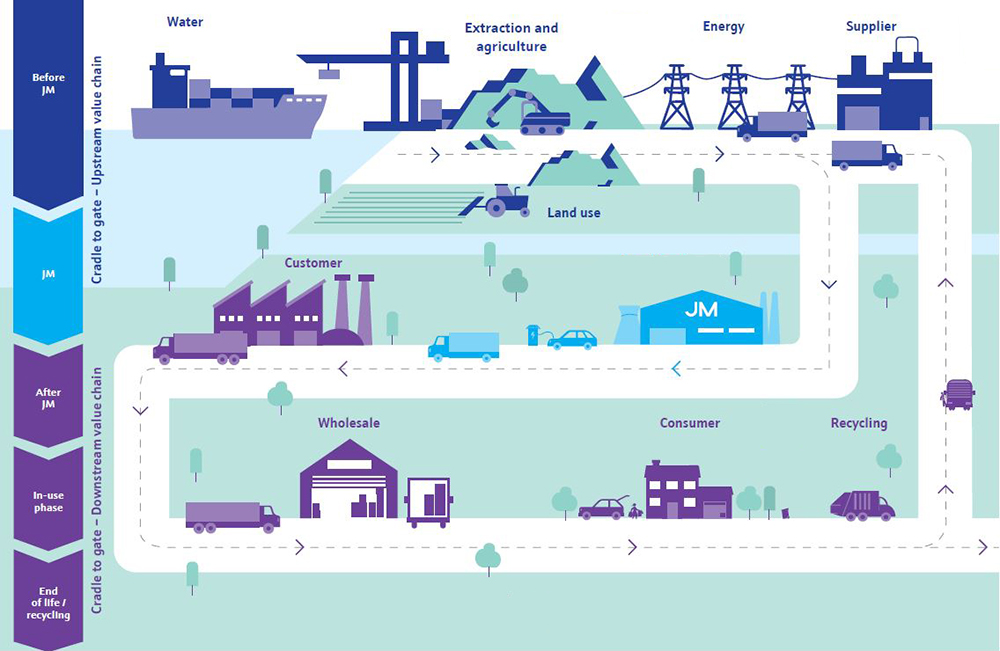 After JM
Immediately downstream of our operations are our customers. We work closely and collaboratively with them to develop the products they need to go into their own manufacturing. The products we sell to our customers often form an important part of the end product supplied to the user.
Product stewardship and toxicology
We set ourselves high standards. It's essential to our business that we identify and mitigate any risk to our portfolio.
Product lifecycle regulatory compliance
We use a systematic product responsibility reporting scheme to monitor the performance of our operations and maintain surveillance of the company's products and services.
Climate change disclosures and benchmarking
We disclose our environment, social and governance (ESG) performance through the Carbon Disclosure Project (CDP) climate change programme.