2030 target
33%
reduction in Scope 1 and Scope 2 GHG emissions
2030 target
50%
reduction in total hazardous waste produced
2030 target
40%
reduction in nitrogen oxides emissions from our operations
Working towards net zero by 2040
Our products have a major impact on delivering our vision for a cleaner, healthier world. And they will have a huge role to play in driving the four essential transitions in transport energy, decarbonising chemicals production and the circular economy that will help combat climate change and create a sustainable future for all.
As we work to realise our ambition to lead in sustainability, we must ensure that we design, make and move our products in ways that reduce our own impact on the planet. That's because the work we do uses energy, creates emissions and generates waste products.
The good news is that we already have many processes in place to help us lower our environmental impact. But we know we can – and must – do more. So we are setting ourselves three bold new goals to continue lowering our footprint and help protect the planet, underpinned by clear and ambitious targets, including achieving net zero greenhouse gas emissions by 2040.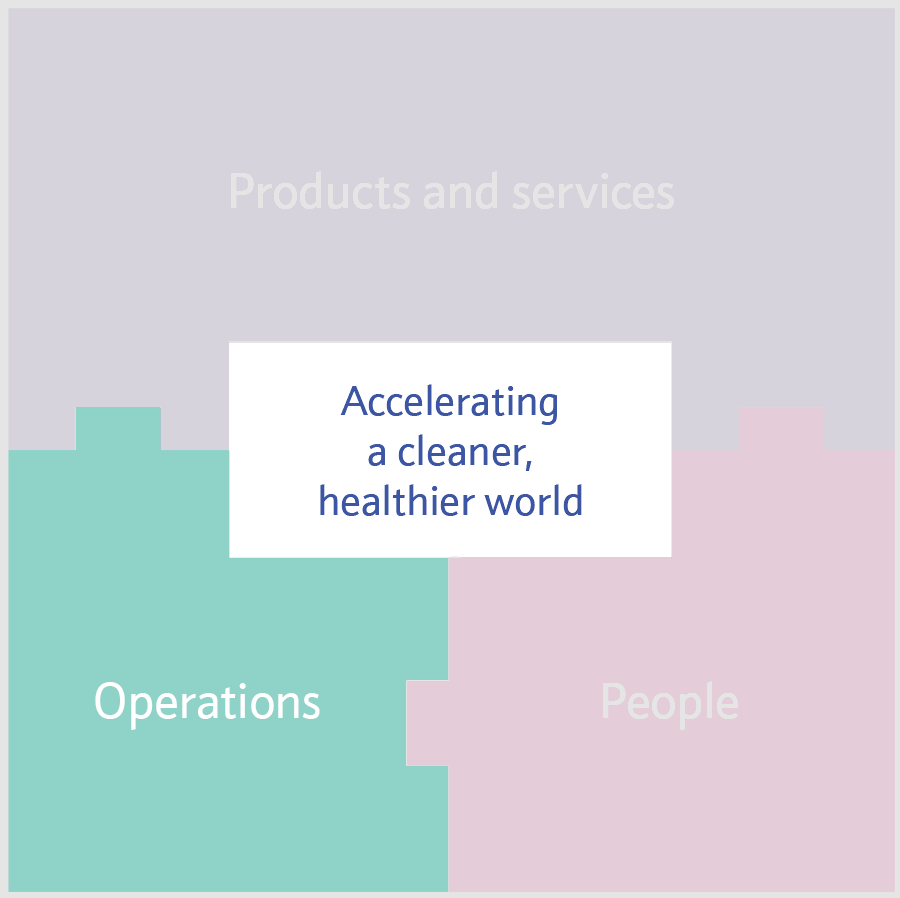 Go back
Return to the Sustainability page for an overview of our vision, strategy and framework.