Olefin purification catalysts
Olefins are key building blocks in industrial chemicals and polymer manufacture. With growing demand for light olefins, alternative sources are sought in order to increase the profitability of plants. These feedstocks bring with them new purification challenges.
Crude olefin streams from refinery sources can bring elevated levels of mercury, sulphides, chlorides and arsine which can affect the performance of downstream catalysts and equipment. PURASPEC™ absorbents have been shown to give effective removal at lowest lifecycle cost reducing changeout frequency and waste generation. PURASPEC absorbents are specially designed to meet the most demanding purity requirements of polymer producers and other users of high purity olefins.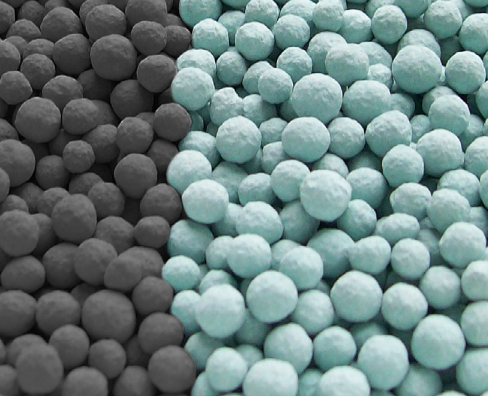 Johnson Matthey can provide a full range of products to ensure an economic purification solution at refineries and/or petrochemical plants. Johnson Matthey's representatives should be consulted to determine which product is the most appropriate for any given application/duty and how to maximise its utilisation.
Get in touch
With a range of solutions available, our team will help you select the right technology for your journey.
Johnson Matthey's Purification team