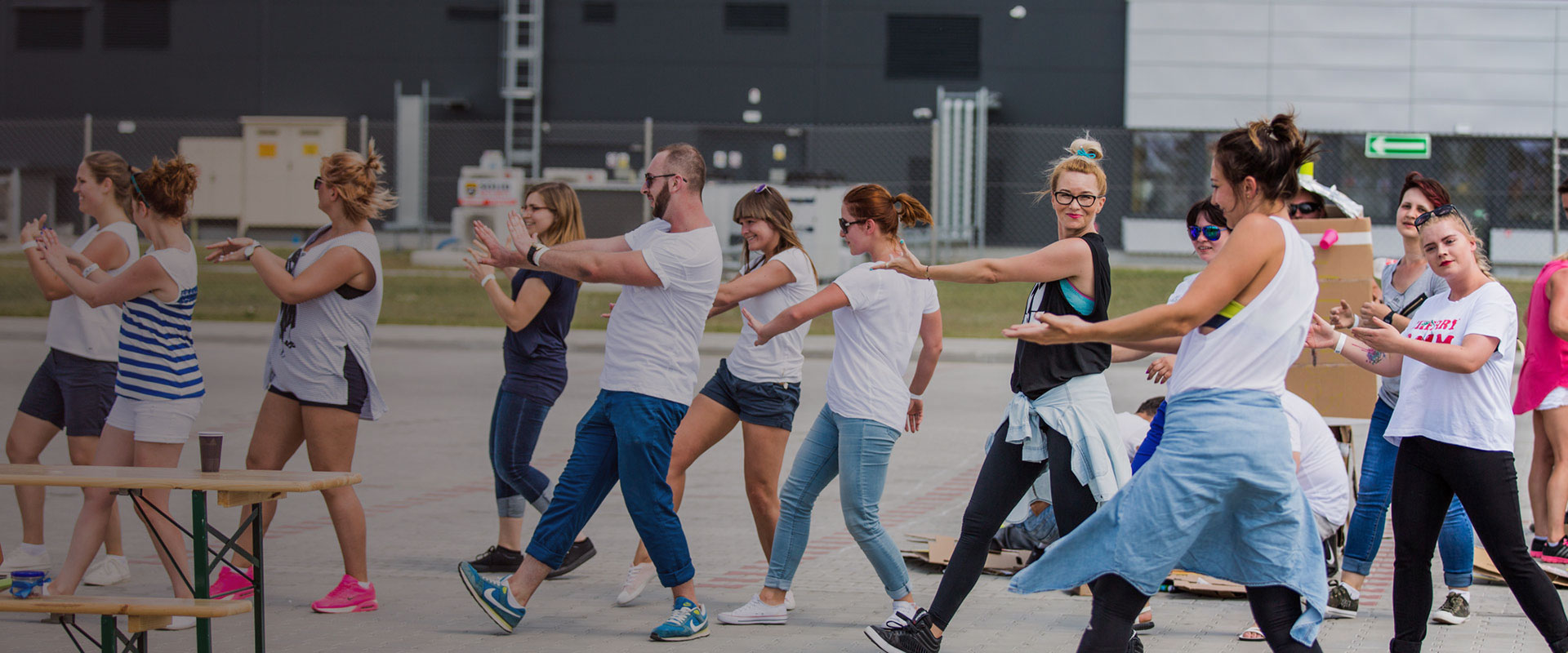 Following the sun
On 19th July 2017, the 200th day of our 200th year, employees from 70 sites across the globe came together as one JM. Watch the video highlights.
One incredible year
2017 was full of memorable events. We published a book of our history, opened the market at the London Stock Exchange and shared historical memorabilia at our Annual General Meeting.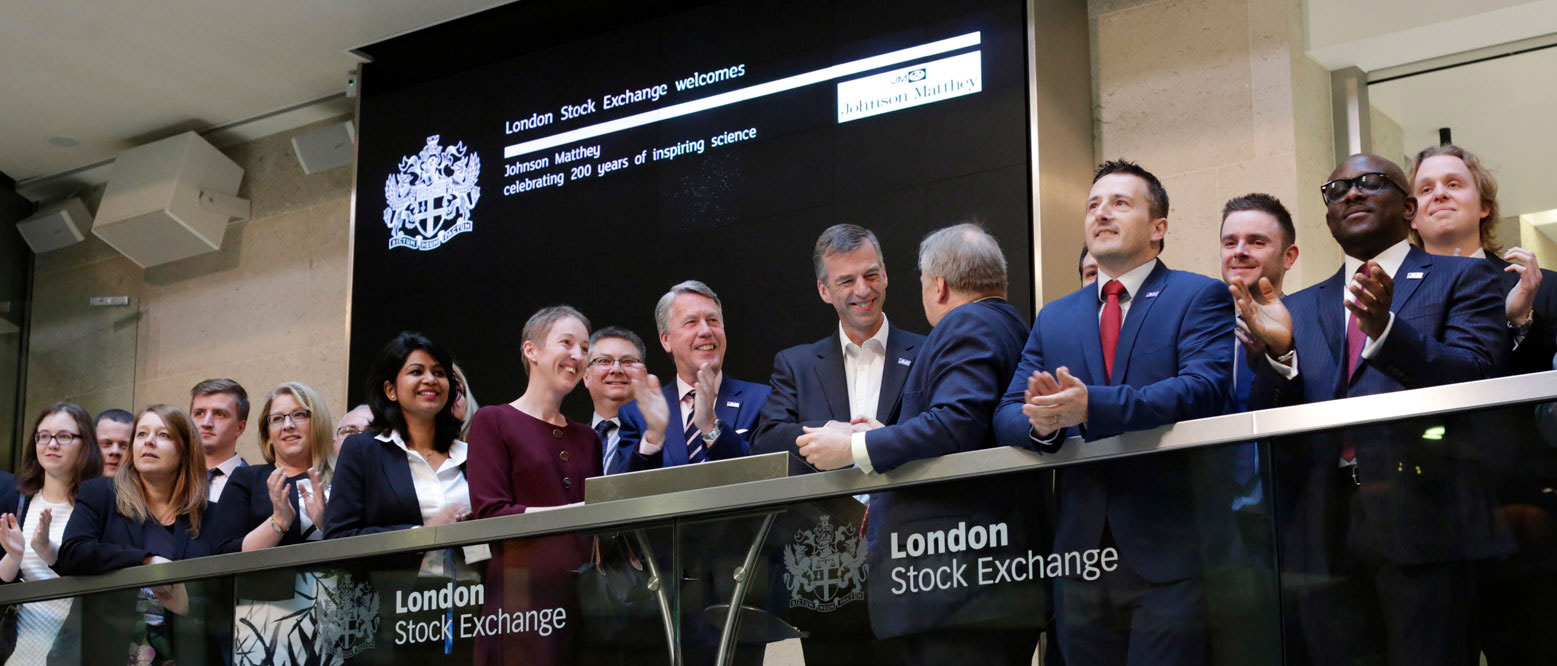 Recognising JM and its people
We closed the year by honouring perhaps the most important part of JM: the achievements of our people. The 'JM200 Awards' celebrated the incredible efforts and successes of our employees and were a fitting way to close our 200th anniversary year.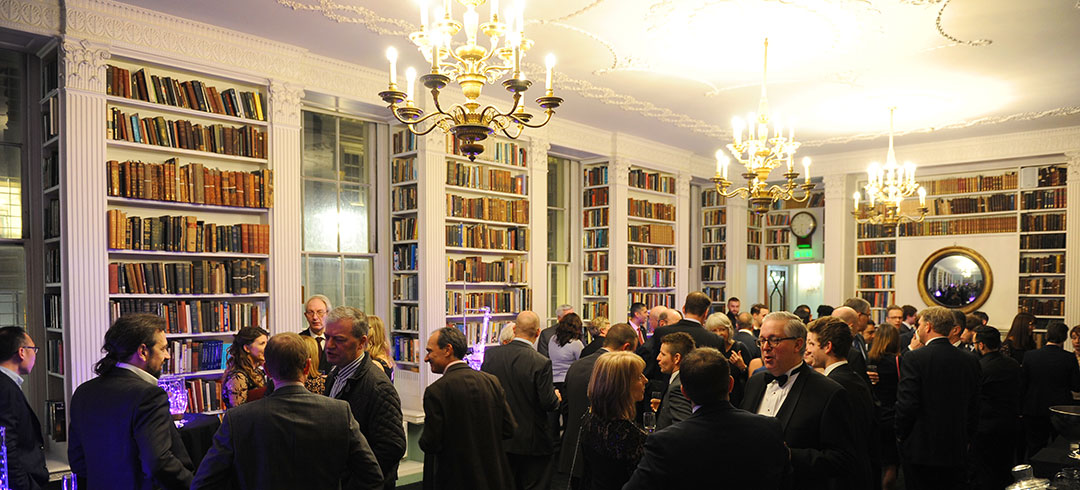 The Royal Institution provided a fitting backdrop for the evening.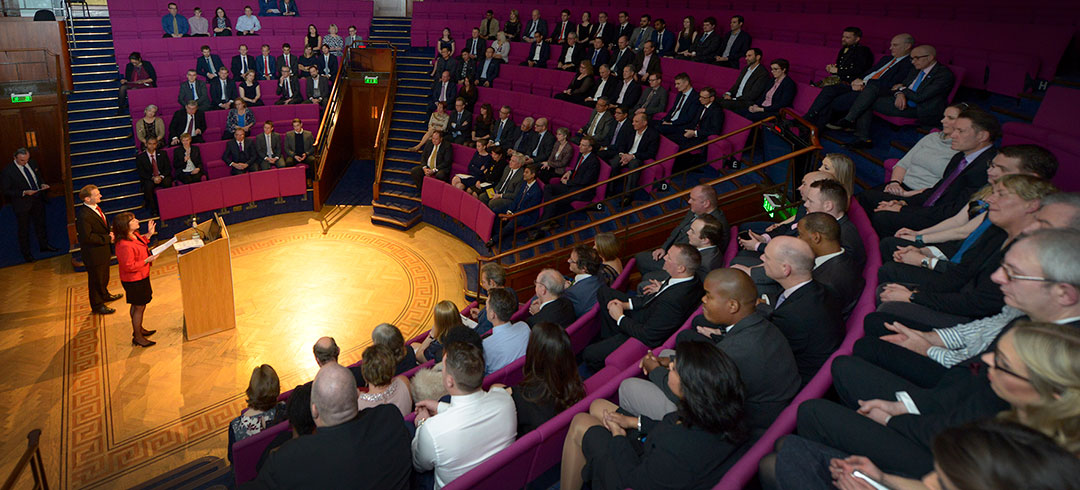 Attendees gathered in the famous lecture theatre, home of the Royal Institution Christmas Lectures, to celebrate our people's remarkable achievements.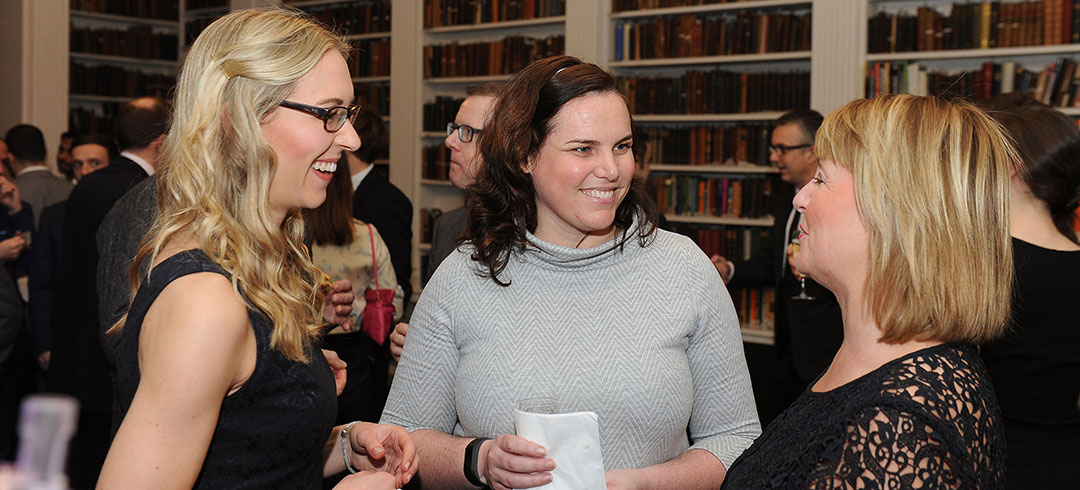 The event provided an opportunity for people from JM's sites all around the world to meet and network face-to-face.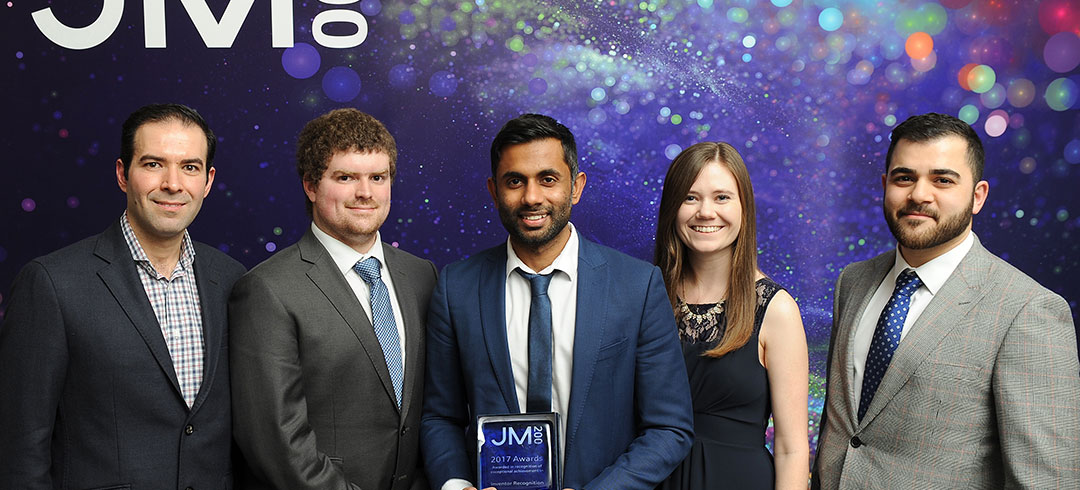 Winners took their awards to be proudly displayed at their local sites, here Ahir Pushpanath, middle, and his team celebrate victory in the Inventor Recognition category for their work in biocatalysis.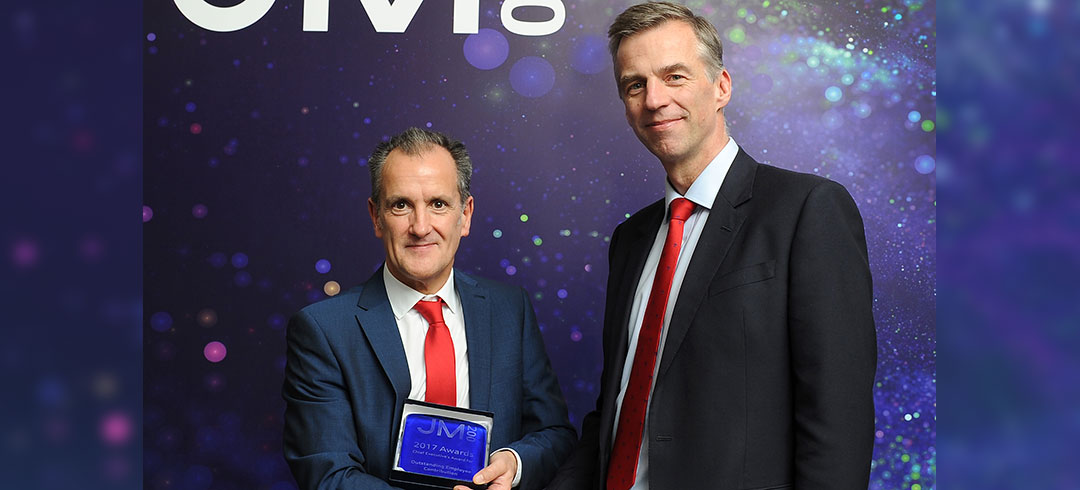 David Blundell, left, took home the coveted Chief Executive's Award for Outstanding Employee Contribution, pictured here with Chief Executive Robert MacLeod.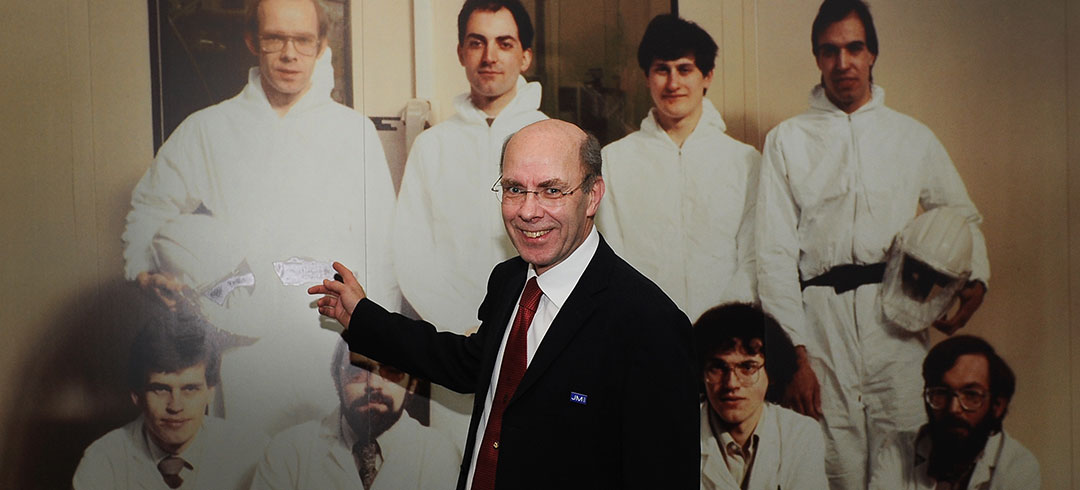 Special guest Chris Barnard joined the celebrations to speak about his work in the 1980s with our Carboplatin team, instrumental in developing the first ever platinum anti-cancer drug.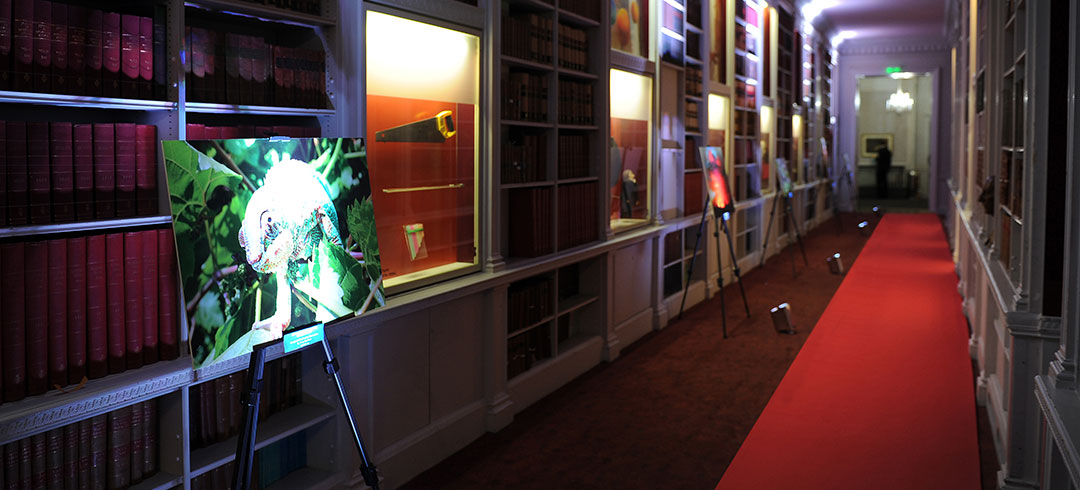 A red carpet led guests through a gallery of photographs submitted by our people as part of our internal global photography competition.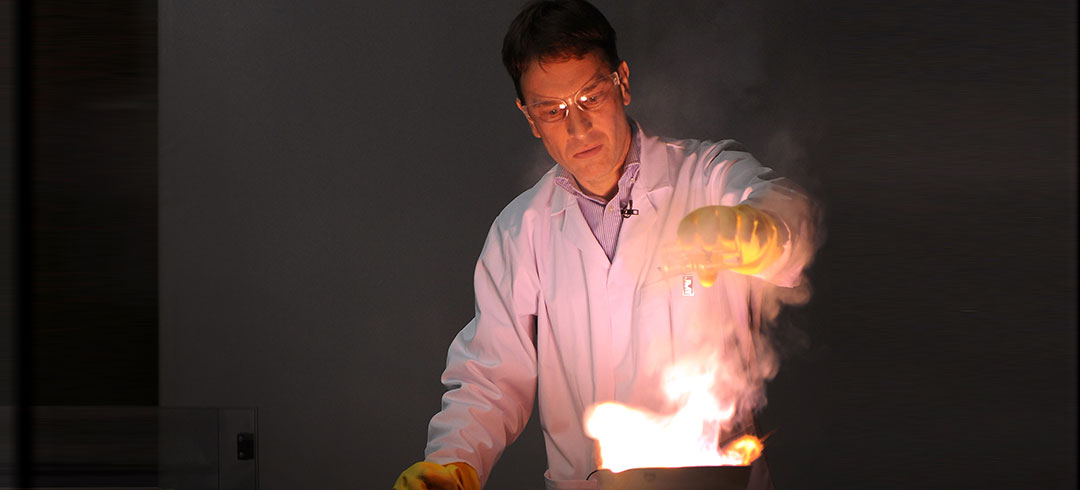 The night concluded with an explosive scientific demonstration.