Driving zero emission transport
The automotive powertrain and energy landscape are going through their biggest transition in a generation. Consumers are pushing for more sustainable power and energy storage options. Governments are facing pressure to respond with demanding targets and regulations.

Fuel cells - containing components such as our membrane electrode assemblies (MEAs) – will be part of the mix. They will help to decarbonise our roads and planet, and compliment battery technology solutions. Hydrogen, when used in a fuel cell, generates power electrochemically with only water as the by-product. This means that fuel cells can create power without releasing any harmful emissions or particulates.

The demand for continuous innovation on our roads is clear. Yet, this demand also extends beyond automotive applications. That's why we're well positioned to drive solutions for a range of markets, from stationary power generation to forklifts to trains.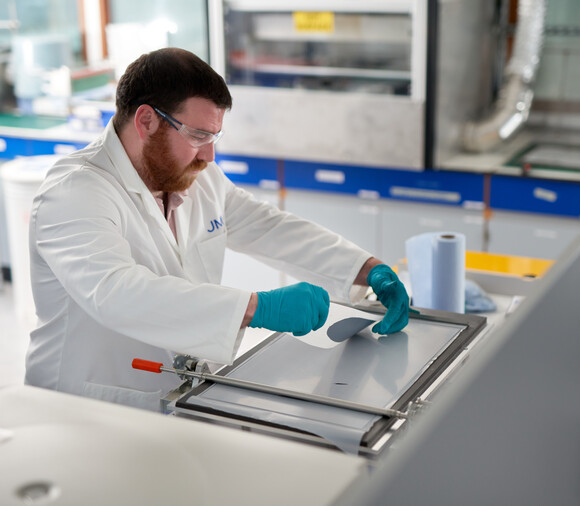 By partnering with us, you can leverage our world class science and experience to achieve tailored fuel cell products for the automotive, non-road and distributed power industries.

We have manufacturing sites in both the UK, with further expansion planned across North America, UK, and China . And with our dedicated technical teams on hand we're ready to work alongside you in your journey towards a production ready electrolyser system.

We can also scale products to meet the demand for rapidly growing markets, providing you with competitive products at commercial scale.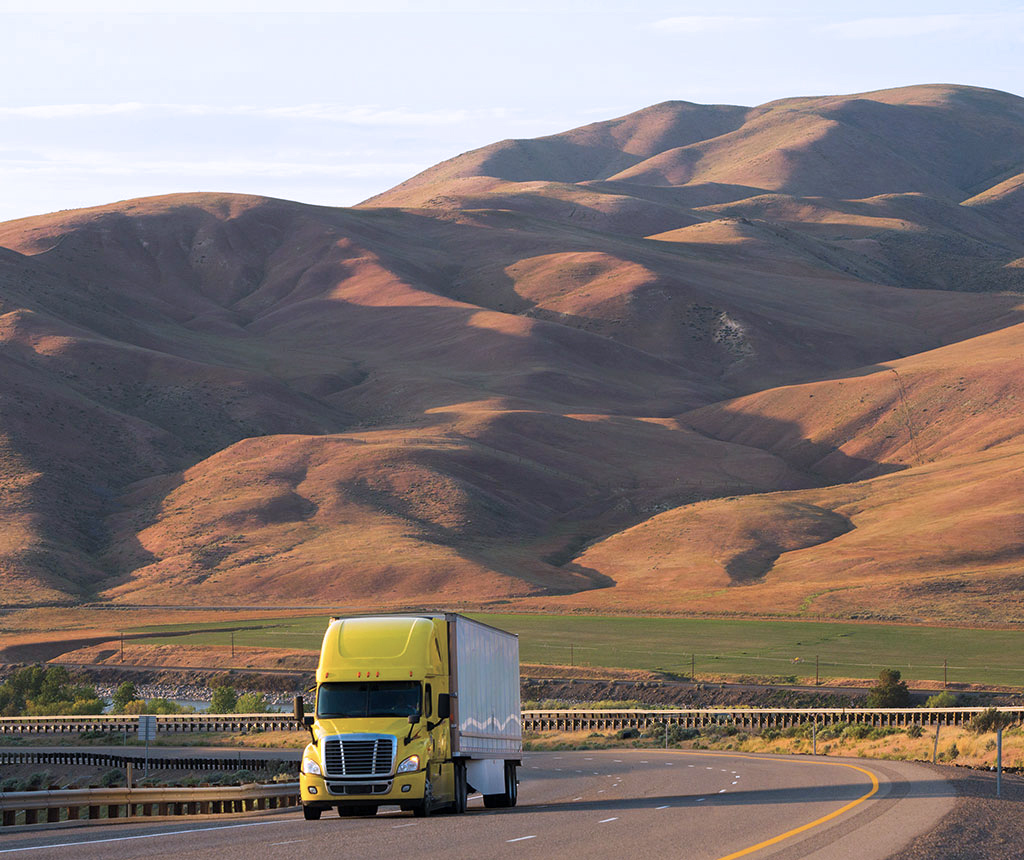 'Out of this world' chemistry
Fuel cell technology almost dates back to when JM began. We supplied the platinum when William Grove first demonstrated a fuel cell in 1839. In the 1960s, we supplied the electrocatalysts during the Apollo space missions. More recently, we were the first company to commit to a dedicated MEA manufacturing site, which is based in Swindon, UK.

Exceptional material science has always been at our core; we have many years of experience in fuel cell science, characterisation, catalysis, electrochemistry, and process optimisation – key capabilities when developing next generation fuel cells.

As the only MEA supplier with in-house catalyst and membrane technologies, we are uniquely positioned, securing supply chains of critical raw materials and scaling rapidly. We leverage our position in the value chain by harnessing the potential of each CCM layer, balancing the technical trade offs that exist, to support customers in achieving targets on performance, durability, and cost. And as the needs of our customers evolve, so do we. We'll continue to invest in capacity and R&D so we can stay ahead of the curve and meet the demands of the future.

Embedding sustainability in everything we do
We are the largest secondary platinum group metals (PGM) refiner and recycler in the world. Our products contain on average 70% recycled PGM content, supporting customers in their sustainability goals and a achieving a lower carbon footprint.

While our products help deliver our vision for a cleaner, healthier world, we also manufacture them in ways that lower our own environmental impact. That is why we have embedded sustainability in everything we do and are committed to minimising our environmental footprint. We've also committed to net zero by 2040 for our operations.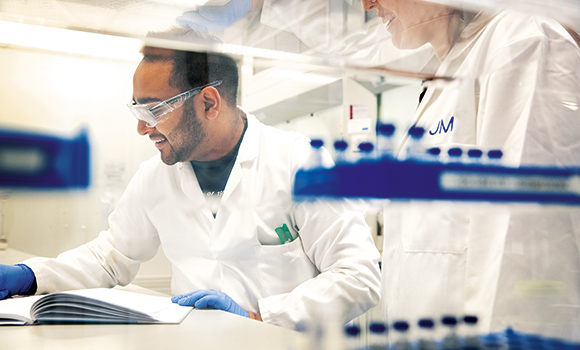 Long-term partnerships
Our success in developing fuel cell solutions is built on strong partnerships and collaboration.

Understanding your systems, challenges and vision for sustainable growth is a vital part of the process. We work alongside you at every step along the way to ensure we're tuned to the finer details. It's this close relationship that helps us deliver innovative fuel cell products that are tailored to meet your performance, cost, safety and durability requirements.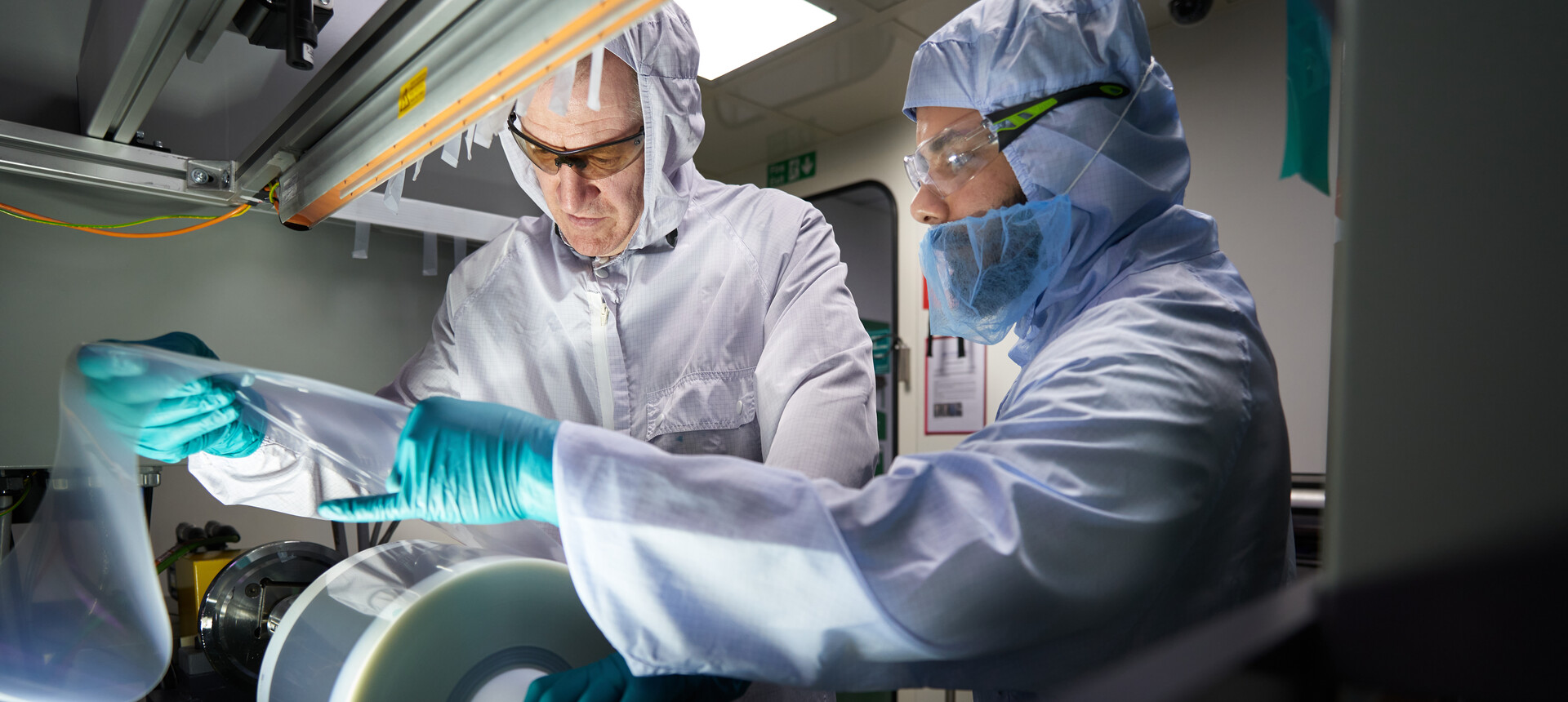 Hydrogen: ramping up to reach net zero
Hear from Priyan Mistry, Business Development Manager
Get in touch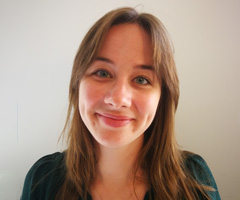 Tori Paull
Business Development Executive