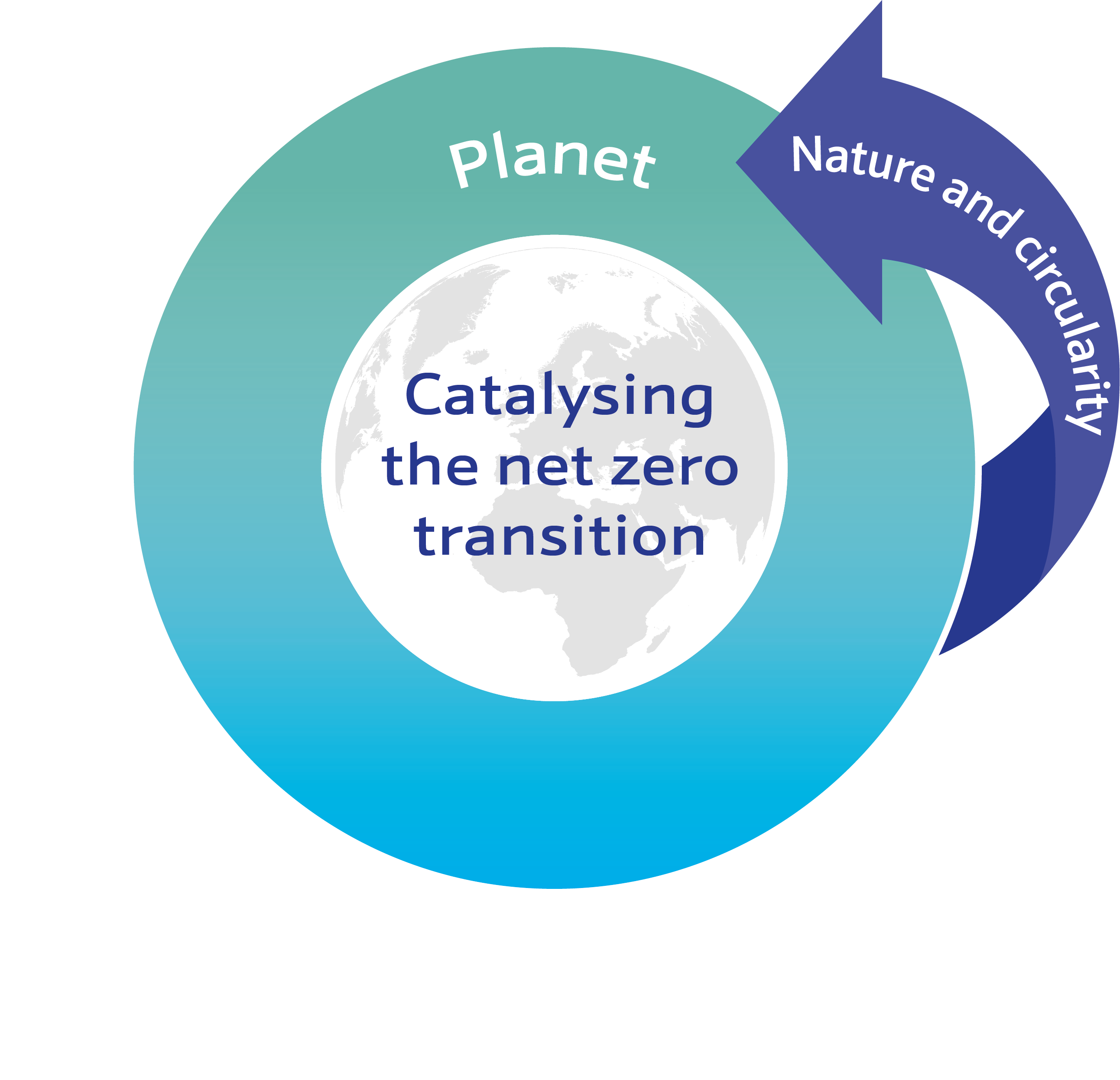 We are committed to minimising our environmental footprint and conserving scarce mineral resources through our manufacturing choices. In advance of COP15, in Dec 2022 we signed the "Business Pledge for Nature" and the Terra Carta Charter, which guides organisations in how to put nature, people and planet at the heart of value creation.
Performance 2022/23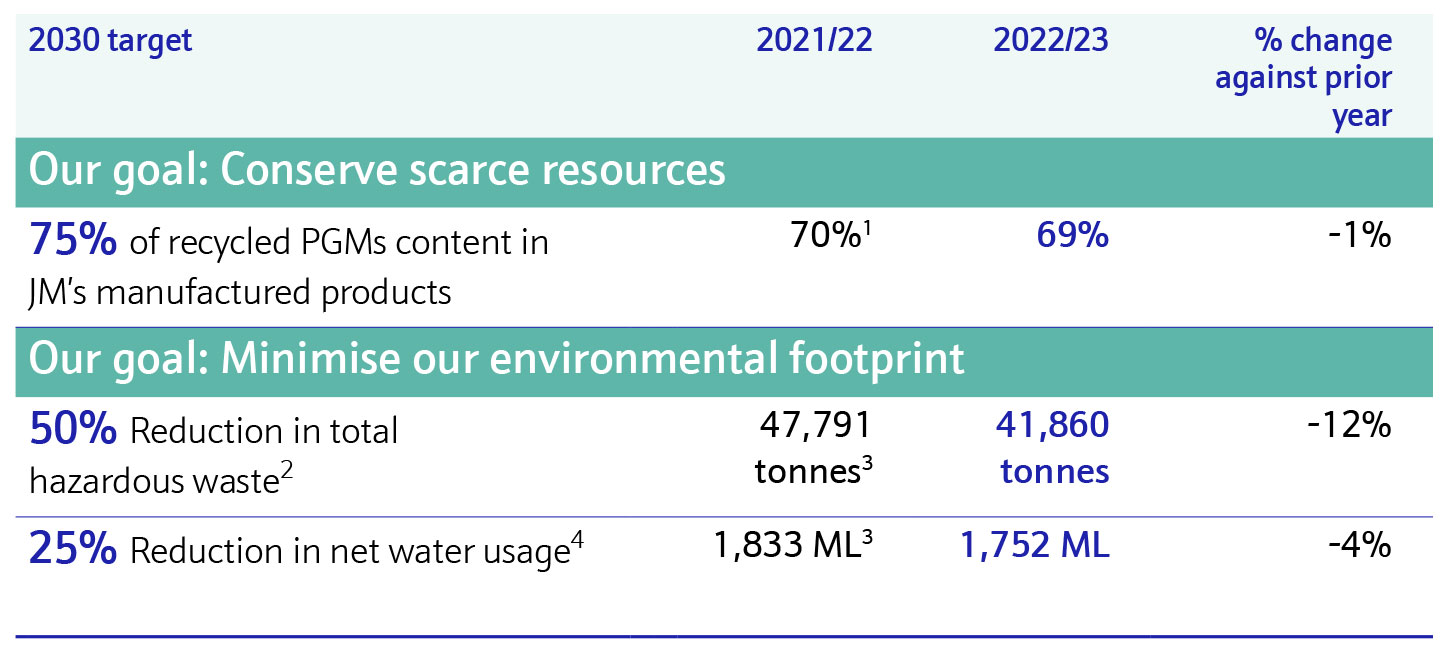 Read more about our sustainability performance in the 2022/23 Annual Report
Conserving scarce resources
We helped create one of the world's first circular economies – and our increasing use of secondary, or recycled, PGMs is helping to significantly reduce the emissions and environmental impact associated with mining these vital materials.

We can also apply our longstanding recycling expertise to emerging technologies that utilise PGMs, like fuel cells and electrolyser stacks. We are upgrading our infrastructure to allow us to recover and refine the PGMs used in these technologies to a very high purity in the same way we do today with production scrap. This will allow us to create an endless loop of PGMs availability.

Product life cycle analysis
Product life cycle analysis (LCA) is an important way in which we can demonstrate how the environmental benefits of our products outweigh the impact of making them in the first place. We are committed to making cradle-togate LCAs of our products available to our customers on request.

We also contribute to the International Platinum Group Metals Association (IPA)'s publicly available industry standard LCA for the five platinum group metals – Pt, Pd, Rh, Ir and Ru – which is updated annually to ISO 14001 standards.