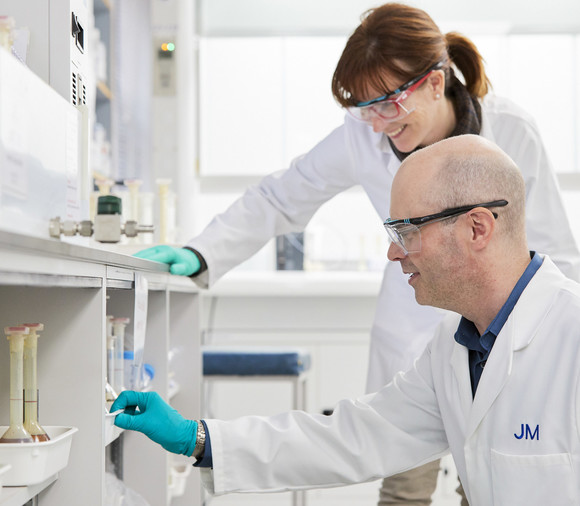 Collaboration is an important element of innovation. While we are experts in what we do and we collaborate internally across scientific disciplines and business areas, we recognise that we can't do it all alone.
To deliver the most effective solutions to global sustainability challenges, we need to stay at the cutting-edge of science and research, diversify our approach to innovation, and combine expertise across the value chain.
Staying at the cutting edge of science and research
Academia
We work closely with academia at the forefront of new research. JM sponsors many PhD students every year in disciplines ranging from state of the art materials characterisation to process engineering. These projects provide us with insight into fundamental scientific advances, and the universities with an understanding of how their research can be applied.

"We work a lot with our colleagues in universities; I value that relationship very highly indeed. We support and work with our colleagues in universities because we want that fundamental science and then we can apply it."
- Elizabeth Rowsell, Corporate R&D Director, speaking to the Royal Society of Chemistry.
JM PGM Award Scheme
Platinum group metals are essential components of many future sustainable technologies, and we understand that the price of pgms can present a barrier to beginning or continuing research. We invite academic and research groups to apply for research-quantities of pgm, which can be used in any field to further their understanding and application.
Johnson Matthey Pgm Award Scheme >>
Consortium projects
We are a proud participant in many consortium R&D projects from the EU, UK and the USA, with 30+ live projects. These programmes enable innovative science to be developed through early collaboration, while sharing risk and working towards a common goal.
Examples of some of our funded projects:
MOOTHANE: reducing the greenhouse gas emissions of livestock farming, in collaboration with Durham University, University of Nottingham and NRU Energy. Funded by UKRI's Farming Innovation Programme.
IMMORTAL: developing high performance fuel cell components for heavy duty trucks, in collaboration Bosch, FPT Industrial, AVL, CNRS Montpellier, IMTEK, Pretexo. Funded by the EU's Fuel Cells and Hydrogen Joint Undertaking.
Interested in collaborating on an academic or funded project?
Diversifying our innovation approach
Accelerators and incubators
The sustainability challenges the world faces are complex, and we recognise that diverse approaches are needed to determine the most effective and commercially viable solutions. Through our innovation hub, JM partners with accelerator and incubator ecosystems in innovation and entrepreneurial hotspots across the globe, to develop innovative future technologies in our areas of interest.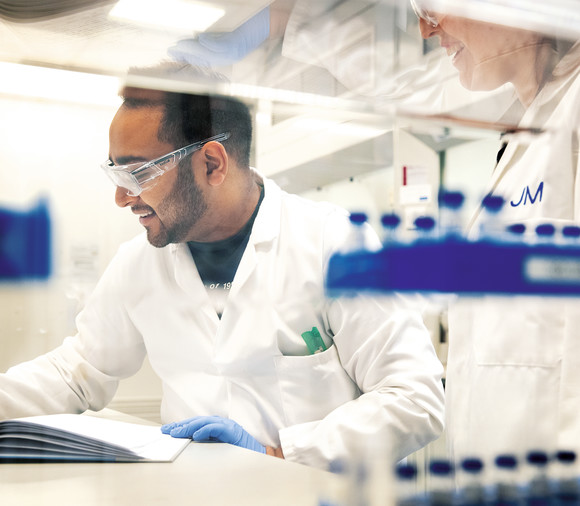 Combining expertise across the value chain
Partners and customers
To ensure we deliver a truly sustainable technology from raw material sourcing, to production, use, and end-of-life recycling, we work with partners and customers across the value chain. We combine expertise with our other industry leaders, both upstream and downstream, through collaborative projects and partnerships.
Want to find out more about some of our most exciting partnerships in recent years?
HyNet: the UK's leading low carbon hydrogen project, involving JM as technology provider, SNC-Lavalin as project delivery specialists and Essar Oil UK as owner and operator. The second project, to conduct live trials of hydrogen fuelling, includes regional businesses Unilever, Essar Oil UK and Pilkington. Both HyNet projects are led by developer Progressive Energy.
Haru Oni project: the world's first climate neutral e-fuel plant. The plant in Chile will combine green hydrogen, generated using wind power, and carbon dioxide, captured directly from the air, to make e-methanol, using JM's catalyst technology. In partnership with HIF, Siemens Energy, Porsche, Enel, ExxonMobl, ENAP, and Empresas Gasco.
Sustainable aviation fuel from waste: creating sustainable aviation fuel from household waste, via syngas, using bp-JM Fischer Tropsch catalyst technology. In collaboration with bp and Fulcrum BioEnergy.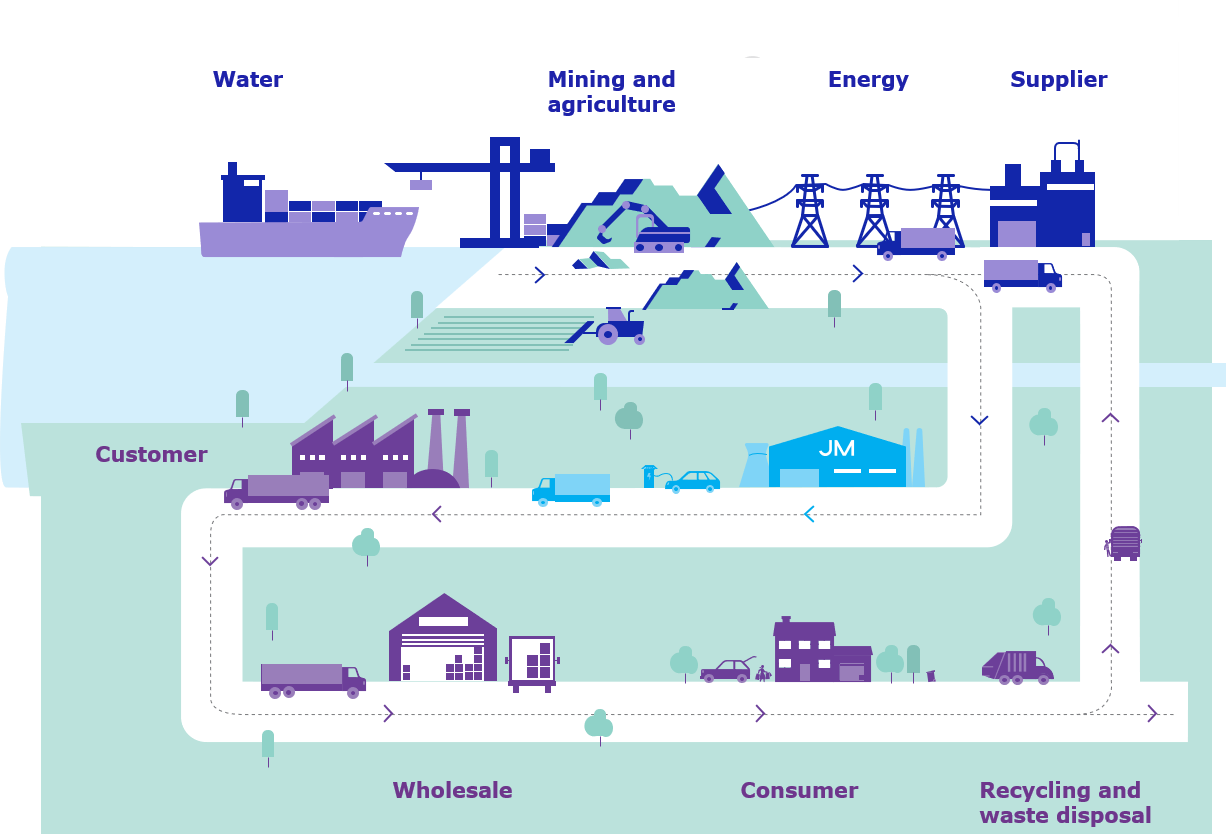 Industry councils
We understand the technologies needed to enable the global transitions happening in our markets. As such, we are active members of industry councils driving change to a more sustainable future.
Interested in collaborating with us as a partner or customer, or as part of an industry council?