Pgm wire
A combination of experience and continuous innovation yields quality, reliability and precision. That is why our platinum group metal (pgm) wires are used in critical applications such as airbag initiators, gas sensors and turbine blade casting. And our range of wires can be manufactured to meet the exact needs of your application.
All wires are available in straight lengths, cut pins or on a wide range of spools. Precise hardness, tensile properties, elongations or resistances can be supplied according to required specifications.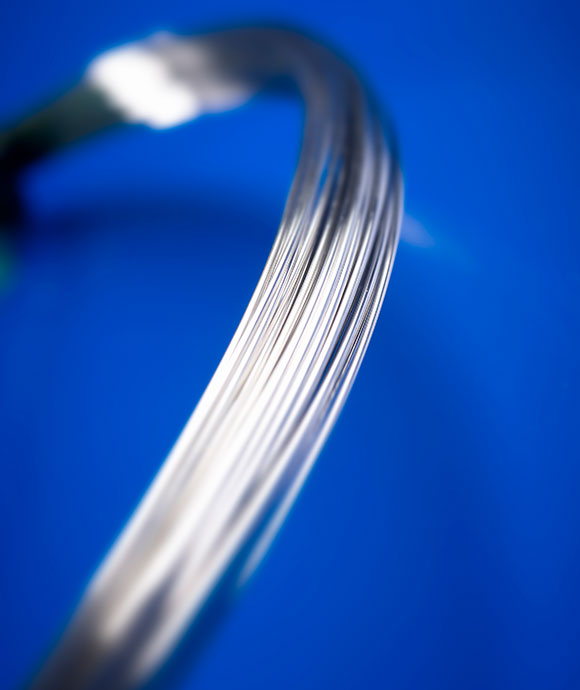 Typical metals and alloys:
Platinum (up to 99.998%)
Palladium (up to 99.99%)
Gold (up to 99.9985%)
5-30% rhodium/platinum
5-30% iridium/platinum
Platinum/zirconia (ZGS platinum)
10% rhodium/platinum/zirconia
Silver/palladium (various alloys)
Our wire can be engineered to your desired thickness, with typical diameters of:
0.15-12.5mm (0.006-0.5") for rhodium and iridium
0.01-12.5mm (0.0004-0.5") for most alloys
We're expert manufacturers of ultrafine wire (0.01-0.025mm diameter), with tightly controlled diameter and typical tolerances of ±3%. It's used in sensors and to trigger airbags, essential to ensuring people's safety. So we work to the highest standards, ensuring a high level of process control and consistent quality.


And with its conductivity, high melting point, chemical inertness and extremely stable electrical properties, it's an exceptional Resistance Thermometer Detector (RTD). We can tailor make ingots for ultrafine alpha platinum wire to specific requirements through batch selection and careful doping. We supply wire with temperature coefficient of resistance (alpha value) of 0.003800-0.003925, with a tight tolerance up to ±3ppm. Commonly required wires for resistance thermometry include alpha values of:
0.003850 for the industry standard for most sensors outside the USA and Japan. Typical wire diameter is 0.018mm.
0.003900, originally specified for the British Aircraft Industry.
0.003916 for accepted standard in the USA and Japan.
Greater than 0.003925 for high precision resistance thermometer detector using very pure platinum wire. Typical wire diameter is 0.07mm.


For gas sensing, we typically supply the following sizes:
0.025mm to measure 220ohm/m resistance (±3%)
0.015mm to measure 600ohm/m resistance (±5%)
0.0125mm to measure 865ohm/m resistance (±5%)
0.010mm to measure 1347ohm/m resistance (±5%)
As well as our pure and alloyed wire, we make Regalohm wire available to the following specific resistance in micro ohm cm:
Regalohm 62 - 8% tungsten platinum
Regalohm 42 - 40% silver palladium
Regalohm 41 - 10% ruthenium platinum
Regalohm 32 - 20% iridium platinum
Regalohm 31 - 5% ruthenium, 15% rhodium platinum
Regalohm 25 - 10% iridium platinum
Regalohm 19 - 10% rhodium platinum
Regalohm 11 - 20% palladium silver
Regalohm 6 - 10% palladium silver
Zirconia grain stabilised (ZGS) wire
We offer ZGS platinum or 10% rhodium platinum wire. Dispersing zirconia particles into the metal considerably improves the performance by:
Slowing down the degradation, extending the operating life
Increasing its mechanical strength and durability
Dramatically increasing resistance to grain growth, contamination and deformation.
Following our advice for storing your wire correctly will ensure its optimum performance. This will prevent any problems when using it, such as poor performance and breakages when using or removing the wire from the reel. The following tips will minimise any potential problems:
Store the reels in the cases supplied in the 'rolling position' to ensure the layers of wire do not tangle.
Store the wire on the reels it was supplied on, with any supporting bands remaining on the wire until it is used, and replaced if needed.
Store the wire at a constant temperature and do not subject it to extreme variations, as this will lead to thermal expansion, causing the wire to loosen and slip on the reel. If the wire is stored in a cold environment, we recommend the reels are brought to the working temperature at least 24 hours before use to allow the tension of the wire on the reel to adjust.
If a reel is part used, take care to ensure the end is correctly and securely tied off. Wire should never be tied up under another wrap of wire as this will cause tangling on future use.
Reels should not be stacked on each other; this avoids contact between the wire and the flange of another reel.
Store the reels in a clean environment, preferably in a dry atmosphere to prevent sticking during unwinding.


Full details with example images are available in several languages:
Get in touch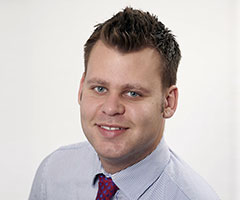 Alain Groborz
+44 1763 256005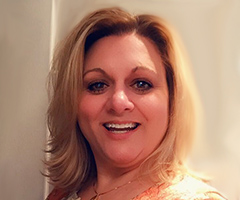 Jenn Gaudino
USA
+1 610 648 8079