Fuel processing catalysts for fuel cell applications
Our world is changing. The way we travel, produce power, run our industries and move goods is evolving along more sustainable pathways. This drive for greater sustainability is coupled with a reduced dependency on fossil / carbon-based fuels and an obligation to use these fuels in the most efficient, effective, and environmentally friendly manner. A critical aspect of this is how these fuels are used and how the fuels are processed prior to use.
We have a long history of developing materials and catalysts for fuel processing applications and now a portfolio of materials for purification, reforming, shift, (partial) oxidation and combustion for a wide range of fuel feeds including natural gas, biogas, ethanol and methanol biofuels, diesel including biodiesel and lower carbon fuels ammonia and hydrogen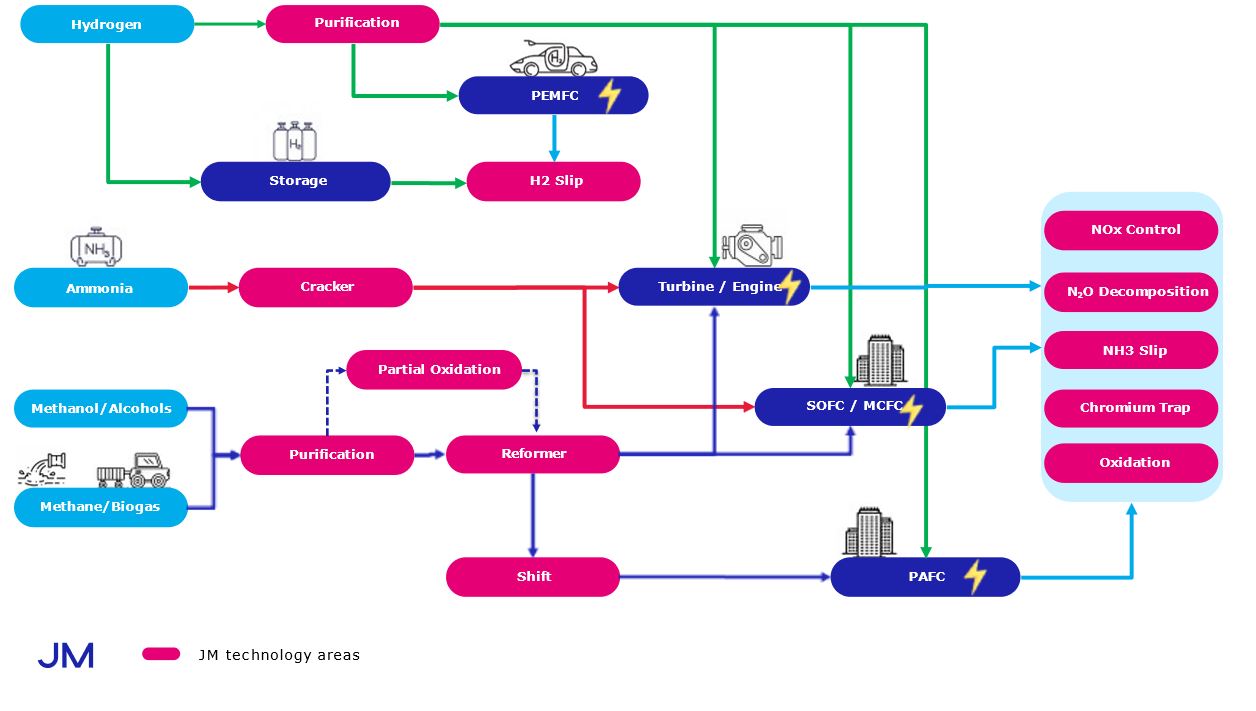 Our product offering
Technology options include both base metal and precious metal catalyst solutions with many available as pellets, or as coated components e.g., on traditional monoliths structures.
We can also provide components coated on more advanced substrates, such as heat exchangers, foams, fleeces, tubes and other structures.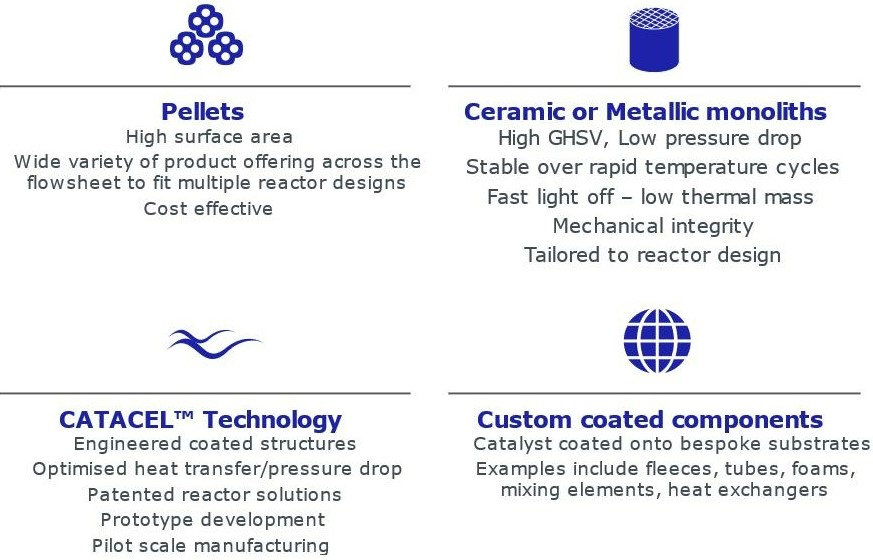 200 years of innovation
Across our history, we have built a reputation for excellence in technology development, scale up and recycling – the full lifecycle of your product. We collaborate with our customers, understanding their challenges and appreciating the critical details, to inform our product development and shape our product management.
Our world class analytical facilities help in the development of new materials and characterisation of materials at start of life and after a period of use, aiding operational understanding and system optimisation.
In this way our products help our customers towards their goals of efficiency and sustainability, working together to catalyse the transition to net zero.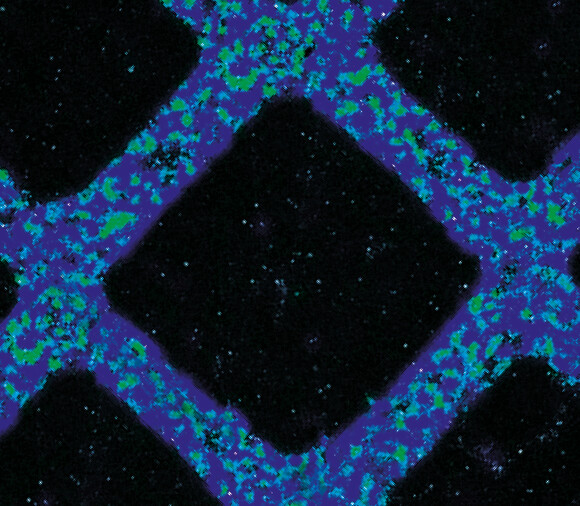 JM's vast experience in developing catalysts and processes for hydrogen generation from a range of feedstocks has allowed us to develop the HIFUEL® catalyst range, designed specifically for distributed hydrogen generation systems such as those used in reformate fuel cell applications. The HIFUEL range includes both base metal and precious metal catalyst solutions for integration into advanced fuel processing concepts.
HIFUEL base metal catalysts

HIFUEL precious metal catalysts

Products

Hydrodesulphurisation (A320)
H2S removal (A310)
Pre-reforming (P410)
Reforming (R110, R120)
Water gas shift (W210, W220, W230)

Reforming
Water gas shift
Selective oxidation
Combustion

Benefits

High activity / unit volume
High geometric surface areas
Shapes suited to compact reactor designs

Fuel flexibility
High activity
Non-pyrophoric
Get in touch
Contact us to learn more or make an enquiry
Fuel processor catalysts team