Our fuel cell technology
Our fuel cell technology has moved the industry forward for over two decades. We have provided solutions to problems for some of the world's most established fuel cell players, expanding our reach globally and investing heavily in our R&D along the way. Ensuring exceptional performance and durability, we are continually developing next generation catalysts, inks, membranes and the associated coating and manufacturing technologies.

If you're interested in hearing more about our technology capabilities, read on or get in touch.
Increasing customer satisfaction with prolonged performance
Our research, development and process technology teams work closely with our supplier partners. All our teams build long-lasting relationships and bring the latest fuel cell technology to market quicker.
Outperform competitors and maximise power output and minimise pgm loading
We are experts in getting the most out of platinum group metals. A leading supplier of fuel cell catalysts and MEAs since the beginning of fuel cell commercialisation, our layers offer some of the best performance and durability in the market. We are constantly striving to improve, developing more durable anodes and cathodes while increasing the mass activity of our catalysts with alloy technologies.
Reduce the total cost of ownership and maximise lifetime of your FC system
Key to long life and performance is the polymer electrolyte membrane. Manufacturing our membrane in house, we can access the best available ionomers and reinforcement materials. We develop and design for the most demanding of applications such as those in the automotive industry, with MEAs on the road for both light-duty and heavy-duty. We develop our membranes in parallel with our catalyst layers, optimising for performance.
Upholding brand reputation and building trust with JM's flagship layer of defence
Build in extra protection for freeze starts and unplanned anode starvation events
Driven by market requirements for dynamic cycling and long-range applications, our flagship product outperforms existing technology. Our proprietary cell reversal tolerant (CRT) anode delivers superior defence against anode degradation under fuel starvation, especially in sub-zero conditions. Our proprietary technology optimises the application of the hydrogen oxidation reaction and oxygen evolution reaction to protect the carbon in the anode and prolong the life of the fuel cell.
Scaling to global demand with our mass-production techniques
As you develop your supply chain, you need reliable partners to build firm foundations with. JM takes pride in being a consistent and dependable supplier. We leverage our manufacturing excellence programme, culture of health and safety and global experience to delivery on-time, in full, to your expectations.
We have partnered with many of the leading players in the industry already, and our state-of-the-art facilities are growing. We are continually investing in automated high-speed MEA manufacturing processes and inspection techniques to meet automotive standards and comply with IATF 16949. With years of experience leading to highly efficient deposition and lamination processes, we're able to bring your unique MEA designs to market faster and with superior quality.
Get in touch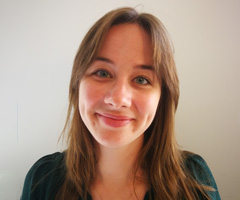 Tori Paull
Business Development Executive