Meet us in Doha at 17th Annual GPCA Forum
JM is proud to support and participate in the
17

th

Annual GPCA Forum
in Doha, Qatar. Come and visit us at booth B-E01.
Hear from JM's David Watson, Head of New Process Technology, Catalyst Technologies, as he discusses
'Mobilizing local feedstocks to decarbonise fuels and chemicals: A case study on Sustainable Aviation Fuels'
with other industry leaders and policy makers.
Solutions Xchange programme
Tuesday, 5th December 12:00 -12:20
Johnson Matthey's low carbon solutions: Decarbonising the installed asset base with ready-now solutions
To tackle climate change, we must continue to find the solutions that will help substantially reduce CO2 and other greenhouse gas emissions. The refining and chemical industry is the third largest emitting industry behind the iron/steel and cement industries; so to meet net zero targets, the adoption of low carbon solutions in the chemicals space will be key.
Tackling carbon intensive processes such as the production of fossil fuel derived syngas, a significant source of CO2 emissions, is one of the many areas where we can help. Johnson Matthey has a rich history providing catalysts and technology to the petrochemical industry and played a major role in the development of syngas. Our experience in this industry, coupled with our expertise in deploying technology at scale allows us to provide our customers with innovative solutions that take them a step closer to their net zero targets.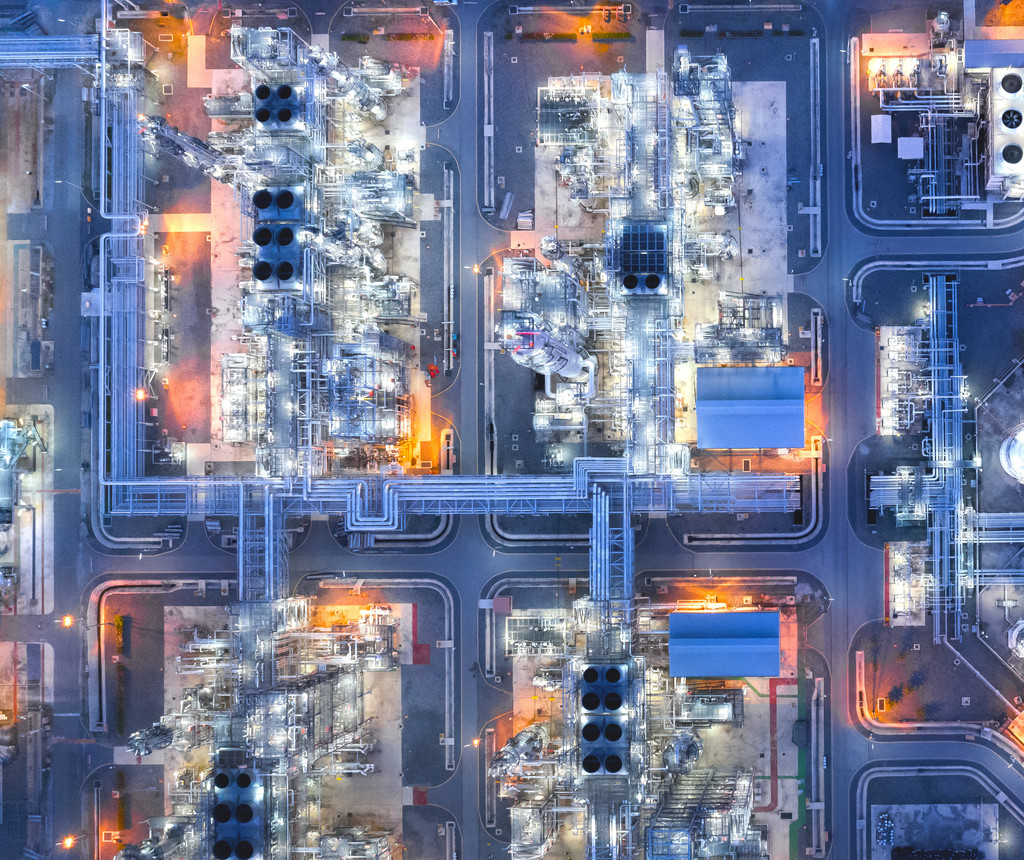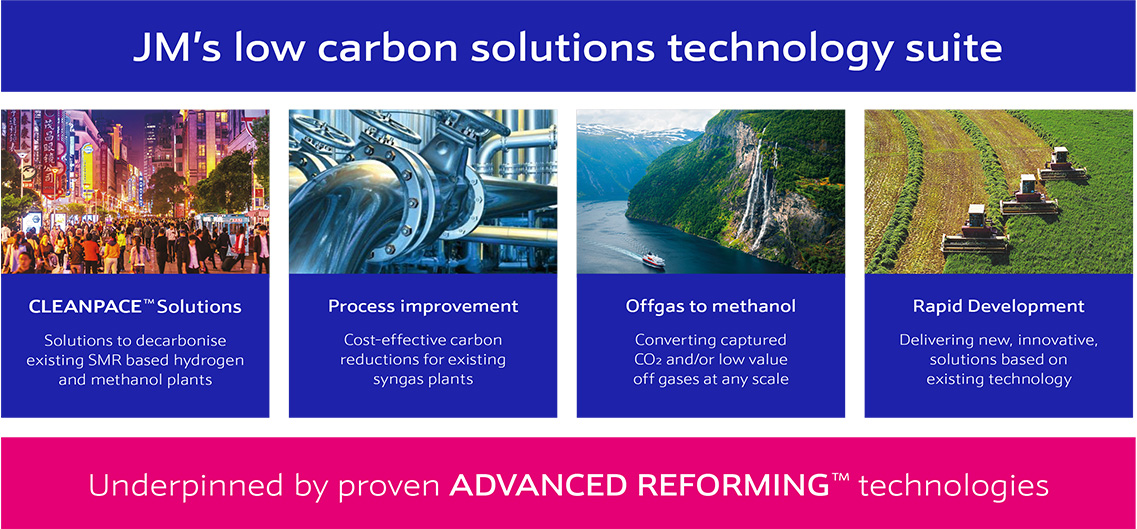 Accelerate your journey to net zero
Our developing suite of low carbon solutions can help you realise your climate ambitions:
Studies to evaluate the technical and economic impacts of our various technology options to decarbonise Steam Methane Reformers (SMRs), a key source of emissions in the syngas generation process.
CLEANPACE hydrogen and methanol solutions to revamp SMRs with existing, proven technology to achieve emissions reductions of up to 97%.
Our methanol technology portfolio that can be used to decarbonise chemical and refining value chains by using captured CO₂ and/or other low value process off gases as feedstock.
Our award winning LCH™ flowsheet for grass roots CCS-enabled blue hydrogen production.
Johnson Matthey's low carbon solutions (LCS) business helps our customers navigate and overcome the challenges they face in meeting emissions reduction targets. We provide tailored solutions that help you achieve significant and sustained reductions in carbon emissions; at scale, today, with existing technology.
Get in touch
With a range of solutions available, our team will help you select the right technology for your journey. Get in touch to explore your options, develop a decarbonisation roadmap and create a tailored low carbon solution that helps you to reach your net zero goals.
Johnson Matthey's low carbon solutions team