2019 / 20
85.9 %
of our sales came from products and services that positively contributed to the UN SDGs
The UN Sustainable Development Goals (SDGs) are a blueprint to achieve a better and more sustainable future for all. They are a collection of 17 global goals set by the United Nations General Assembly in 2015 and contain 169 sub targets to be achieved by 2030.
They address the global challenges we face and cover social and economic development issues including poverty, hunger, health, education, global warming, gender equality, water, sanitation, energy, urbanisation, environment and social justice.
As a business, we too are tackling some of the biggest challenges facing society, creating a cleaner and healthier world today and for future generations. So when we were setting our own ambitious targets for 2025, we considered the UN SDGs and identified six of the goals where we can make the biggest positive impact, aligning them to our own objectives.
3. Good health and wellbeing
Ensure healthy lives and promote wellbeing for all at all ages.
With our science, understanding and vision, we believe we have a lot to contribute to health and wellbeing. This ambition is embedded in everything we do, and especially in the development of our products and services; in fact, for 2025 we've committed to doubling the positive impact that our products, services and technologies make to a cleaner, healthier world. Our aim is to increase the number of lives impacted from 323,000 (in 2019/20) to 920,000.
For us, good health and wellbeing is also about looking after our most valuable asset: our people. Our health and safety aspiration is to achieve zero harm by 2025 – an ambitious target that's driving continuous improvement in our processes and activities.
8. Decent work and economic growth
Promote sustained, inclusive and sustainable economic growth, full and productive employment and decent work for all.
At JM we recognise the power of diversity to spark new ideas and create new ways of working, and are committed to giving everyone everywhere the same opportunities to excel. In fact, for 2025 our aim is to do everything we can to ensure JM is a truly inclusive organisation.
We also know that decent work comes back to providing a healthy and safe environment to work in and our commitment to this as a key priority for our people around the world.
And we'll continue to ensure responsible sourcing, assessing 100% of our Tier 1 suppliers to make sure, among other things, a decent quality of life and work for the people involved in our supply chains.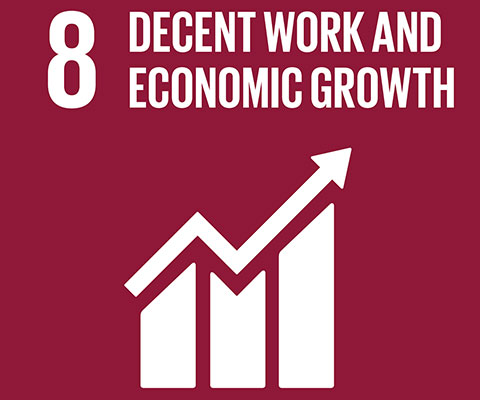 9. Industry, innovation and infrastructure
Build resilient infrastructure, promote inclusive and sustainable industrialisation and foster innovation.
From our earliest origins as a gold assayer, through to our market leading inventions in catalytic science and pharmaceuticals, our scientists have long been at the forefront of innovation. In a world of change, our continued growth will come from our ability to turn scientific expertise and creative thinking into compelling new propositions that create real value for our customers and our world. For us, this is the definition of innovation.
We're committed to creating an environment where innovation can flourish. That's as much about encouraging creativity and innovation within our business as it is about engaging with the world outside in a spirit of partnership and collaboration.
We also collaborate with governments, universities and NGOs to help build strong, sustainable growth in our key industries.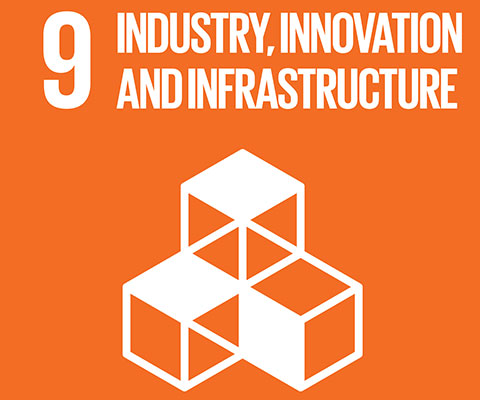 11. Sustainable cities and communities
Make cities and human settlements inclusive, safe, resilient and sustainable.
We collaborate both inside the company and with our partners, customers and peers to push the boundaries of the next generation of products that will help us deliver on our vision for a cleaner and healthier world. For example, from rolling the first commercial autocatalyst off our production lines in 1974, we now have a leading position in the technology that helps control emissions, stopping more than 20 million tonnes of pollutants in their tracks each year, and are in a leadership position for the future of clean mobility, such as our expertise in battery materials.
But we know our commitment must go beyond products and services to the communities where we operate. That's why we've set stretching new targets to greatly increase the use of volunteer hours to support our charity partners and communities.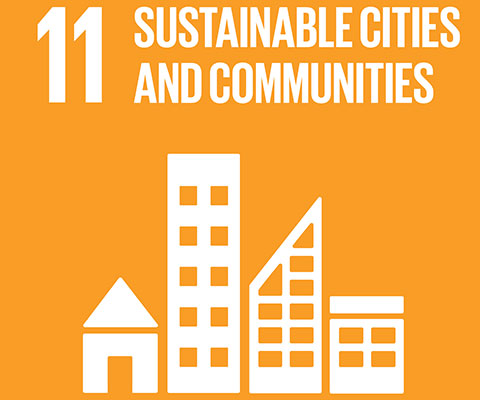 12. Responsible consumption and production
Ensure sustainable consumption and production patterns.
When we established our ten year Sustainability 2017 programme we focused on embedding sustainable business practices within JM, and we succeeded. But we recognise that our impact on the world goes wider. Our goals to 2025 continue our sustainability commitment but are more outward looking – towards our customers, communities and especially towards our supply chains. They drive sustainable business practices for internal and external stakeholders, throughout JM's value chain, and aim to champion at all times our commitment to ethical ways of working through programmes like our Supplier Code of Conduct.
We'll also continue to lead the way through our work in the refining and recycling of platinum group metals (pgms). We helped create the world's first circular economy in the use, reclaiming, refining and reuse of platinum, and will continue to invest in our capability.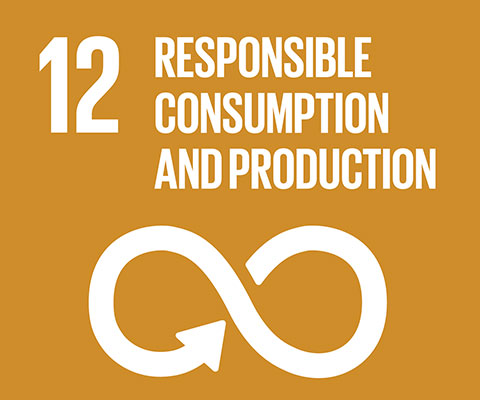 13. Climate action
Take urgent action to combat climate change and its impacts.
We take the impact of climate change seriously: it's part of our commitment to enabling a cleaner, healthier world and a driver behind many of our products and services. In fact, we've set a target to increase GHGs (CO2 equivalent) removed from the air from 10.6 million (2017/18) to 21.2 million tonnes per year.
But helping to combat climate change is also about our own operations, which is why we're committing to low carbon operations, with the aim to reduce our greenhouse gas emissions per unit of production output by 25% by 2025.